Meet the KBC winner at age 10 is now serving as SP Porbandar.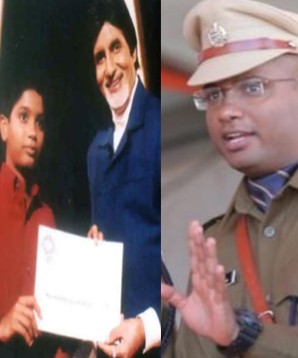 In the year 2001, a class 10 student sat on the hot seat of Kaun Banega Crorepati. One by one, the boy reached the last question and rightly answering the 15th question, he bagged one crore rupees. According to the show rules, the participants would receive the money only when they reach the age of 18. Thus, the boy reportedly received Rs. 69 lakh after-tax deductions four years later. Okay, now why are we getting this story back from 2001? The boy's name is Ravi Mohan Saini and he came to spotlight again when he cleared the Indian Police Service and was posted as the Superintendent of Police in Porbandar.
Father's Influence:
Hailing from Alwar in Rajasthan, Saini was born to Lieutenant Mohanlal Saini, a Naval officer. Ravi Mohan Saini got his school education from Naval Public School, Visakhapatnam, Andhra Pradesh. He then went on to pursue MBBS from Mahatma Gandhi Medical College, Jaipur. Having grown up seeing his father serving the nation as a naval officer, Ravi always thought of following him. He did his internship after MBBS and at the same time, cleared the Union Public Service Commission exam. Ravi Mohan Saini secured an All India rank of 461 in the UPSC exam held in 2013 and secured a post in the police services in his third attempt. Saini was also selected for the Indian Post and telecom, accounts and finance services prior to this.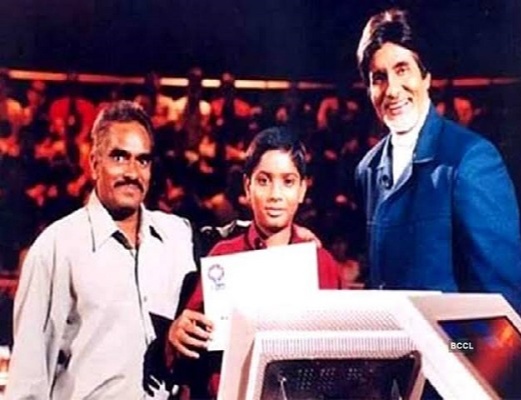 Police Service to Serve the Public:
Saini was posted as the Deputy Commissioner of Police Zone 1 in Rajkot city initially. Later, he was transferred to Porbandar and was given the charge of the district as Superintendent of Police in May 2020. He said being committed to his duty; his main objective is to make sure that the lockdown is strictly implemented in the region. Maintaining law and order, he said to a release, shall be his topmost priority.
How nice it is to know about the success story of a genius kid who went on to make his dream come true standing as an inspiration to many. We wish Ravi Mohan Saini become the most noteworthy officer and secure place in the hearts of people as a great public servant.

Follow His Work