Meet Kalpana Saroj once a child bride is ruling the world of business. Incredible !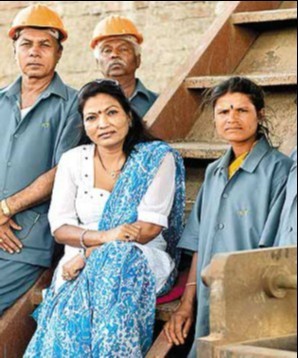 When she received the Padma Shri for Trade and Industry in 2013, the world looked at her. She is an Indian entrepreneur and TedX speaker, Kalpana Saroj. The nation also looked at her and pointed out to her as a woman of strength and mettle. But when we flip the pages of her life book past to know her story, any person with a buttery heart is sure to melt. She faced everything that no individual should be facing all through her growing up years. Untouchability and discrimination, child marriage, domestic abuse, community insults, reaching the verge of death, and a miraculous comeback - Huff! I don't think there's anything left for her to suffer. She crossed everything at every stage of her life and today, has become one of India's topmost entrepreneurs. Let's look into the journey of Kalpana from the streets of untouchability to the red carpets of successful entrepreneurship.
Discrimination All Through:
Saroj who was born in 1961 in Roperkheda village in Maharashtra in a Marathi Buddhist family, was the eldest of three daughters and two sons. Her father was a police constable at Repatkhed village in Akola. Kalpana was a bright girl since her childhood and went to a local school. But everywhere she went, she was isolated. Elders in her area didn't let their children play with her - the gifts of untouchability. Even teachers at school made her sit separately and didn't let her participate in any of the co-curricular activities. This shook Kalpana to a deeper level. However, after Class VII, according to her community norms and irrespective of her and her father's will, she was forcibly married off to a man 10 years elder to her. Thus, Kalpana, the 12-year-old child bride moved to Thane's Ulhasnagar slum to live with her husband's family along with 12 to 15 other people sharing the same roof. Kalpana was made to do all the household chores and the family members didn't leave a chance to thrash her showing silly reasons like salt in the food. She wasn't allowed to go out and meet or talk to anyone. After six months, one day when her father came to see her, he saw not Kalpana but a walking corpse. He was petrified at his daughter's condition and took her along with him. But when she reached her father's place, the people of her community started looking at her in a disgraceful manner taunting her for not being able to make a "good wife". Kalpana didn't want to become a burden to her father and applied for constable recruitment training and a few other jobs where she was rejected all the way for not having education or skills. She took training in tailoring and started to earn some bucks, but continuous ill-treatment and taunts from the community members made her life so miserable that she emptied a bottle of poison into her belly. "I was just a kid, and the taunts were unbearable. I felt so bad for my mother because she faced the worst of it.", she shared in an interview. Miraculously, she was saved even after the doctors lost hope and when life gave her a second chance to live, she emerged as a brave and strong woman who resolved to carve her way out of all chaos.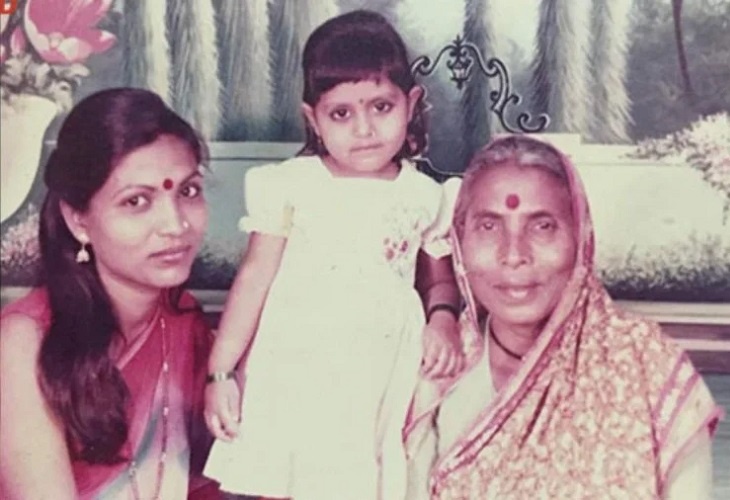 A New Way and a Firm Resolution:
In 1972, Kalpana convinced her family to go to Mumbai where she lived with her uncle at Dadar's railway quarters. She started working at a garment factory as a helper for Rs 60 per month. Besides that, she also started stitching and still remembers the day she saw Rs.100 for the first time in her life. After two years, she saved money, eventually rented a small house, and got her family to stay with her in Kalyan East. She was still 17 when she lost her sister to a medical condition. They couldn't afford her medicines and lost her to illness. "She was looking at me for help… but I couldn't help her. That is when I decided to go after big money," said Kalpana, who then started to think big in order to earn more money. In 1975, Kalpana received a loan of Rs 50,000 under the Mahatma Jyotiba Phule Scheme - a government scheme for backward classes with which she started a clothes boutique in Kalyan. Alongside, she also started re-selling furniture. Her business was going great and in 1978, she started Sushikshit Berozgar Yuvak Sanghatana to help the unemployed with placements.
Over 3000 employment seekers were benefitted from her initiative. A dramatic series of events in 1995 that ended up her buying land in litigation and her struggle to come out of it two years later landed her into the real estate business. She ruled her path in the real estate arena too. In 1998, she also became a land litigation expert. "I got into many troubles, even faced death threats, but I dealt with all of them without fear," says Kalpana. Her property business cloaked a turnover of Rs 4 crore. She also invested in a sugarcane factory. Meanwhile, in 1999, Kamani Tubes, a company that manufactures and supplies copper tubes, rods and LED lights, and more, located in Kurla, was brought before her with huge losses and litigations over the years.
"Here was a company with 3,500 bosses!" laughs Kalpana. "Banks gave them loan but they couldn't make any money from 1987 to 1998, plus the company had a loan of Rs 116 crore, 140 cases of litigation and two unions… So it was a total mess, but I was here to sort it out.", laughs Kalpana. She took responsibility, formed a 10-member team that had the marketing people, finance people, bank directors, lawyers, and government consultants. She started by putting efforts into waiving off the penalties and interests imposed by the banks by meeting the then state finance minister.
"First we cleared the loans. I had to sell one of my properties in Kalyan, but in 2009 Kamani Tubes came out of SICA (Sick Industrial Companies Act), and in 2010 we restarted the company. We shifted the factory later to Wada and invested about Rs 5 crore. Within the year, in 2011, we had made Rs 3 crore profit!" she told with pride in an interview. Currently, Kamani Tubes is now seeing a profit of Rs 5 crore every year.
A Journey from Nowhere To Somewhere:
Was isolated from the rest being tagged as untouchable but now sits alongside icons of every industry, was subjected to domestic violence in a small house in a slum, now reigns the business empire from a 5000 sq. ft house in Kalyan - where did she start and where has she headed to? In her 60s now, Kalpana is starting her next business - ready to invest in the hotel business in Rajasthan.
Not only that her determination to make money helped her grow, but she has also uplifted the lives of many all through her journey. She helped the youth by creating employment, took care of the workers of a drowning business, and gave them lives. Above all, she served inspiration on the tables of all those women who feel helpless and dejected. It's time to wake up, take decisions for our own lives and stand up for them.

Follow Her Work