Artisans deserve their worth. Two women are creating a sustainable business model for them.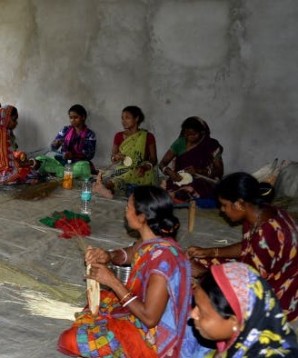 India is a land of diverse cultures, traditions, cuisines, and art forms. When we walk through the air of one of the Indian states, Odisha, we get the fragrance of beautiful handicrafts and art. A home to several eye-catching art and craft forms like pattachitra paintings, silver filigree jewellery, horn work of Paralakhemundi, tribal dhokra figurines, the baskets made from Sabai grass weaving, and many more such symbols of elegance, Odisha has much to offer to an artistic soul. This richness of art is suffering its drawbacks when it comes to its underpaid and under-looked artisans. When two sisters Megha and Shipra Agarwal noticed how artisans of Odisha aren't been given their due, they leapt into action. It looks like the sisters have studied and carefully took a keen eye over this issue which is evident in Shipra's words. "With large production houses adopting modernisation in their techniques, the handicraft sector is languishing. To begin with, the sector is unorganised and has poor exposure to new technologies. This is why it is unable to compete with other organised sectors. In the absence of marketing facilities, poor infrastructure and institutional framework, growth of the sector is paralysed".
Business With Benefits To The Artisans:
Megha and Shipra Agarwal hail from a Marwari family whose life objective was undoubtedly getting into a business. But unlike every other child from a business family who takes the family business forward, these sisters vowed to start a company on their own that incorporates a social value. Megha who did her internship with Milaap came to an encounter with the hardships faced by the rural artisans and self-help groups while selling their products. She discussed the same with Shipra and both of them took a closer look at how lack of exposure to technologies and trends kept these skilful artisans away from their rightful income. After deep studying and close observations, the sisters thought of starting something that brings together, the skills of artisans and SHGs providing them with the right platform to sustain their businesses.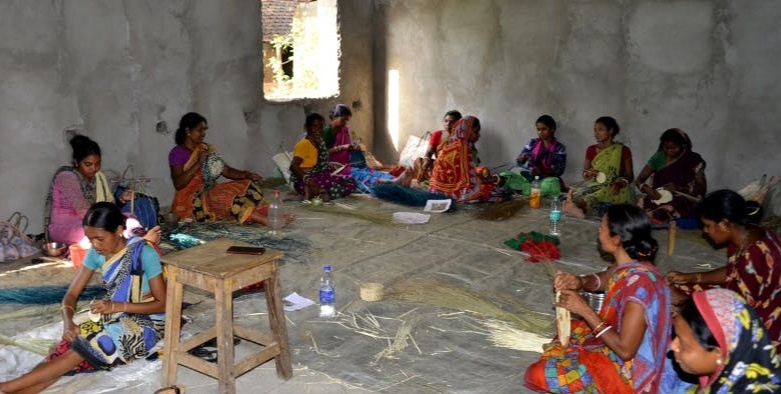 "We are located in the culturally rich state of Odisha. The state boasts of the oldest art forms in the country. Having been raised here we get the benefit of having a better understanding of the state's culture and nuances. It also puts us in a stronger position to maintain a transparent feedback within our supply chain," Megha says.
Impacting The Craft Market:
Megha and Shipra decided to give the craft market of Odisha a positive push. Thus in 2016, they laid foundations for KalaGhar, an e-commerce platform that aims at reviving the handicraft market of Odisha, Chhattisgarh and West Bengal with new product ideas and designs. Inspired by the concept of useful art, this platform focuses on providing the Sabai artisans in the Mayurbhanj district that houses 45 tribal communities and where the per capita income is 43 per cent below the national average, its rightful financial boost. Through their venture, the sisters are not only helping the artisans develop their products but are also helping them understand new designs and trends by engaging them in product development activities.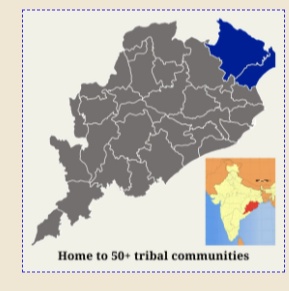 This startup works with the artisans from Dhenkanal, Baripada and Baliapal in Odisha with their central focus on Dhokra and Organic Sabai grass products. KalaGhar is working to revive the Indus Valley civilisation art form of Dhokra. Their "rakhis" made of Dhokra was one of their most loved innovative products that say NO to plastic usage in the making while keeping the elegance of handmade rakhis alive. Also, crafts made using the Sabai grass provides year-round income for the local craftspeople. "The artisans of Mayurbhanj work diligently to twist the home-grown Sabai grass into fine pieces of art or an array of utility products like baskets, trays and drums," Megha explains. With bridging the knowledge gap between market demand and production as their main agenda, they are trying to standardise the handicraft market. By reducing the payment gateway to a week and by connecting with consumers through their e-commerce portal, they emphasise on the quality of change rather than the quantity.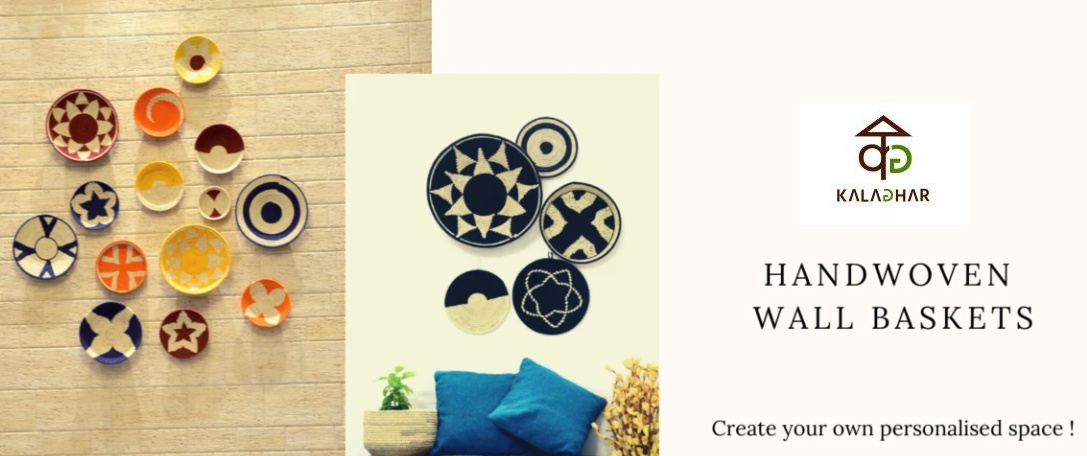 Different From The Lot:
When asked about how their products and services are different from rest of the similar startups like MITHILAsmita, iTokri, and Thoomri that are already working with rural artisans connecting them with consumers, Megha says, "KalaGhar goes beyond just facilitating market linkage", to which Shipra adds saying, "The differentiating factor about us in the space is attention to process innovation in the development of our products and services. With the course of time, we have become very close to the artisans and NGOs we work with".
Gifting Life To Prisoners:
When Megha and Shipra decided to collaborate with the Baripada Jail in the Mayurbhanj district, they have already taken their enterprise to reach the apex of creating great social impact. They conducted a seven-day workshop on Sabai weaving for the prisoners, taught them new designs and product techniques thus making this craft form a source of rehabilitation, reform and correction for prisoners in Baripada Circle Jail. "One prisoner crafted products based on designs he had seen on a newspaper wrapped around snacks.", recalls Megha with bliss. "We are positive that with the government's continued efforts towards crafts development, Odisha will create a niche place for itself in the crafts sector," Shipra says.
To Create Sustainable Business:
KalaGhar is conducting and aims to conduct several more workshops with Baripada jail and promote their initiative for prisoners' benefit through crafts. To create Made in India world-class art-based utility products with a touch of heritage and luxury, KalaGhar's wishes to create a business sustainable enough to build an ecosystem that provides amenities like quality primary education and basic health services to artisans and their families. "Our online marketplace is functional and profitable at the moment. We are hoping to enter the international market in the coming year and establish a strong B2B network through customised designing for our clients," Megha says.
What more can we speak of these two young ladies apart from thanking them for working towards reviving the lives of those living impoverished and deprived.

Know More About KalaGhar