His steps towards healthy agricultural practices are gifting wellness to people.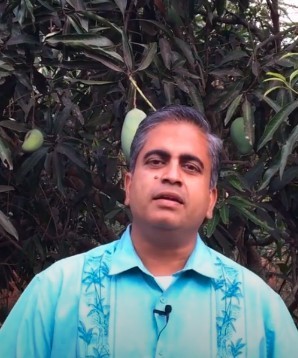 What will you do if someone in your family falls sick? Take them to a specialist, give them the best possible treatment and make sure that they recover quickly. That is all. But one man went a million miles beyond that. When his six-month old daughter fell prey to Eczema, he didn't just get her treated and forget about it all. He rather dug into the roots of the problem, analysed where the cause is, decided to fix the problem right from the roots and has been doing it for all the later years, till date. He also wanted that no one else should suffer like his daughter did and so went on to promote healthy living. Meet the NRI techie Shankar Venkatraman, who left everything back in California and is helping the farmers back in India. Without any further ado, let's dive into his journey.
Oh, What A Perfect Life! - Wait, What?
Shankar Venkatraman is a graduate in Electrical Engineering from BITS Pilani, Rajasthan. He holds a Master's degree in Physics and started his career as a chip designer. After working for three years in France, he moved to California in the year 1999. His wife Sujatha also worked in Silicon Valley as a Software Architect. Life was running smoothly with their little baby girl Kirthi. Suddenly, in 2005 something that deeply affected Shankar happened to his 6-month old daughter. She was diagnosed with Eczema, a condition where the skin becomes inflamed and itchy due to a combination of genetics and environmental factors.
At that time, Shankar was very well in a position to afford the best treatment for Kirthi but he thought that as a father, it is his duty to do something more than just providing her the treatment. Treatments, he believed, never address and wipe out the root cause. He went on to research about the cause and found that the toxicity of food is responsible for the bad immune system of the kids. "I quickly figured out that the food we consume can be toxic even in the most developed countries.", he told a release. He then started reading many books related to nutrition and there you go, he came across organic farming. He quit his job and started organic farming on 23 acres at Vacaville, California in the year 2008. He tried and failed, tried and failed again, attended conferences on sustainable farming and met several experts in the field, travelled and worked in various farms across California to gain complete knowledge of the organic farming. Finally, he began his own startup 'Hillview Organics'. Shankar's firm supplied chemical-free natural produce from its farm land to the local restaurants.

A Desire To Give Back To The Nation:
After gaining good experience and expertise in organic farming, Shankar wanted to fly to India in order to educate and empower the farmers back in his homeland. This decision of his, was backed by his family too. So, Shankar could move back to India leaving behind his family in California in order to contribute to the Indian farming sector. Through one of his friends his encounter with the company Mapletree Farms, founded by Ex Infosys Founder Shibulal, Ex OnMobile Founder and CEO Mouli Raman has happened and he joined there as a consultant for two acres of land. Four months later, Venkatraman was asked to run the company and ever since then he was associated with them till date. Mapletree is located at Thalli, a scenic village in Hosur, Tamilnadu which is about 50km from Bangalore.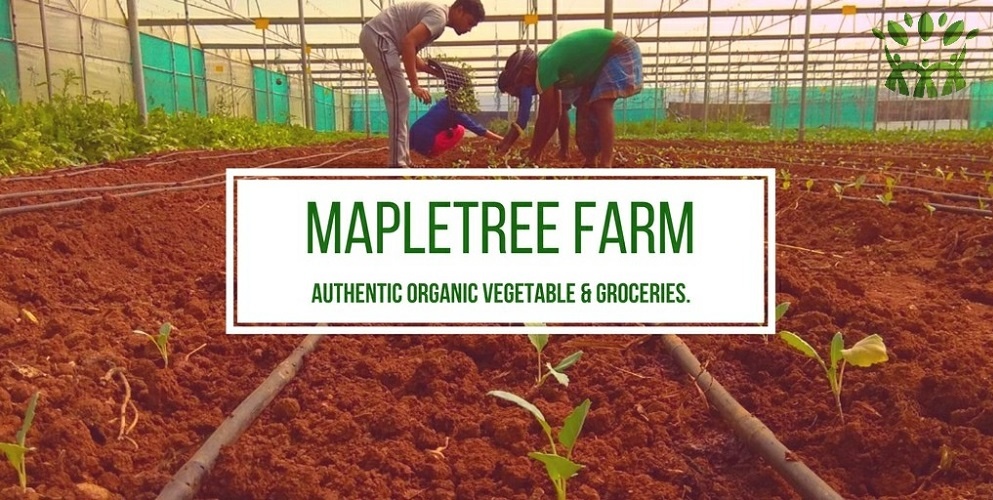 Shankar Venkatraman and Mapletree:
Shankar's association with Mapletree was not just a job to him, it's much more than that. It's an opportunity to empower the farmers in the region and encourage them towards organic farming. While it turned very difficult to convince the farmers about not using pesticides and fertilisers, as, it has become a practice ever since the green revolution. To increase the yield, farmers take up various unwanted practices that cause immemse harm to the environment, soil along with the food they grow. The main aim of Shankar at Maple Tree was to educate the farmers about the harm caused to the food crops and the produce because of unsuitable agricultural practices. At Maple Tree, the first and foremost aspect that was given prominence was maintaining soil fertility. Prime focus is laid on soil replenishment and crop rotation to curb diseases as well as support the growth of useful insects and microorganisms. Naturals like vermicompost made at the facility help convert mineral in the soil to be made available form for the plants to absorb. At Maple Tree, a specialised seed bank indigenous to India is built. There are also 100 cows in the farm, mostly non-milch, still used to manufacture manure.
Today, Mapletree Farm serves over 200 apartments and gated communities in Bangalore. They supply vegetables and fruits straight from the farm to over 4000 households. This farm earns revenue of 45 lakhs per month and employs over 100 people.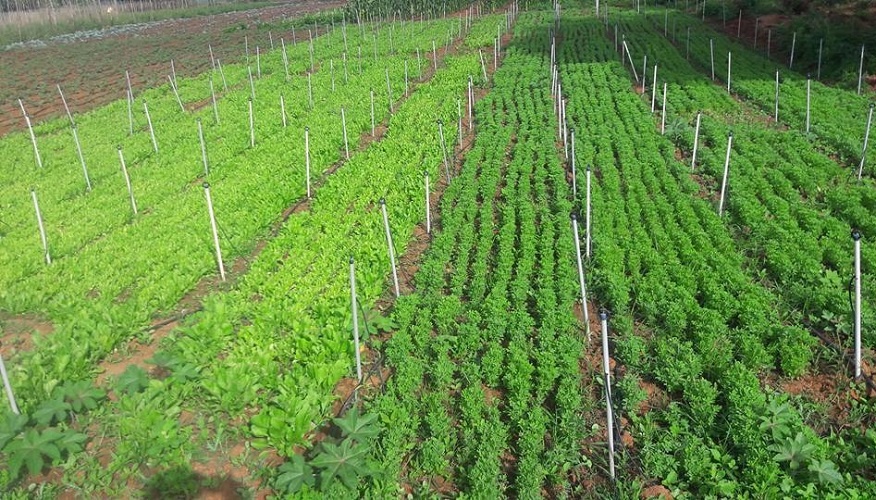 Shankar - The Organic Farming Trainer:
Shankar regularly provides free training to the farmers and to the students of B.Sc Agriculture on sustainable organic farming practices. He is reaching as many farmers as possible and travels to a lot of remote parts in the South of India. His dedicated service to improve the face of farming in India has come a long way from convincing the farmers towards going organic to now supplying a variety of "straight from the farm" products to people, thus gifting health and wellness.
Grateful To The Family:
Shankar says that everything he has been doing were possible only due to the unconditional support of his wife and daughter. His wife Sujatha's approval to his decision of moving back to India and extend his service to the nation's farming industry, is something that not everyone can afford. Sitting back in California and managing daughter's education along with finances and family so that Shankar can travel towards his dream is the biggest sacrifice she made. Shankar feels grateful to his wife and daughter Kirthi for having been extremely supportive.
Thanks to Shankar Venkatraman and his dedication towards implementing the best organic farming practices gifting the goodness of health to people all the way.

Know More About Mapletree Farms