Mangaluru's hopeless find hope in their Mamma Corinne who loves to care and cares to love.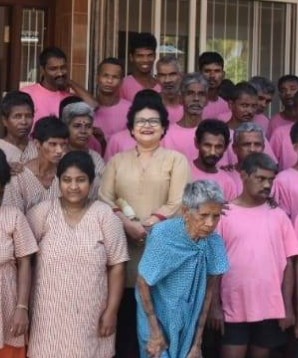 Who is Corinne Rasquina ?
In the early 2000s, a wave of hope had emerged among the destitutes of Mangalore. There were murmurs of a lady, someone who was saving the poor, taking them off the streets, giving them a new life. A new 'hero' had arrived in the city, a champion of the helpless, a modern-day Robin Hood. Stories of her exploits spread like wild fire and she soon became a symbol of positivity, a harbinger of good days to come. In the manner of all heroes, the crowds bestowed on her a name, reflective of her powers. In trouble and distress, they would call out to her - Mother - and she would come.
The word 'hero' often creates a common image in our minds – a masked crusader with a flying cape and supernatural powers, destined to save his or her city from the jaws of evil and crime. But long before we had DC and Marvel, our world was already sprinkled with heroes – regular, common people fueled with those 'supernatural' powers of empathy and humanity and molded by challenging experiences. Like all other superheroes, Mangalore's very own crusader, Corinne Rasquinha, too has a moving backstory that made her the poor's 'Mother'.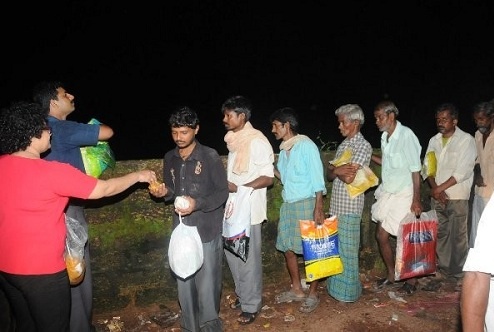 From an empty womb to a home full of children:
From a very young age to much later in life, Corinne experienced a loss and ache for family. She grew up without a father, who had passed away when she was all but six. Yet, she bloomed strong and beautiful and married her childhood sweetheart Vitus Rasquinha, in 1989. A young bride, full of dreams, she was eager to start her own family. But Corinne was denied the one dream she wanted most of all – a child. Five months into her marriage, she developed an ovarian cyst. In a series of operations, during which she even lost an ovary, she was now found unable to conceive. Not one to give up, Corinne tried doctors, procedures, method after method, to no avail. Five years passed, cracking her resolve a little more each day, till one day she finally shattered and gave up.
From pain comes the greatest joy. Battered and bruised by life, Corinne realized she needed to find another purpose to get through her pain. At a time, when most individuals would have had little strength to go on, our hero summoned the willpower to start a campaign – using music to help the underprivileged. Gathering like-minded musicians, Corinne began hosting benefit concerts and creating music CDs to raise funds for the poor residents and families in government hospitals. From hospitals, Corinne ventured to the streets, creating a small program for the roadside destitute and poor children of Mangalore, named 'White Doves'. Aiding these families and individuals, brought Corinne the solace and peace she had lost in the last five years.

And then, almost miraculously, within a year of her social work, she found herself pregnant.
The doctors were astounded at this natural pregnancy for a woman, who had previously tried every single method to conceive, with no results. Corinne, however, was confident that this was a blessing. What medical science could not achieve in five years, God had given to her in one. From a mother of none, Corinne now had a baby girl in addition to the many children of poverty, she had already come to love as her own. Convinced this was a sign to continue her work, she set out to expand her new-found family.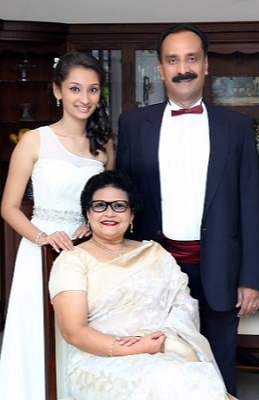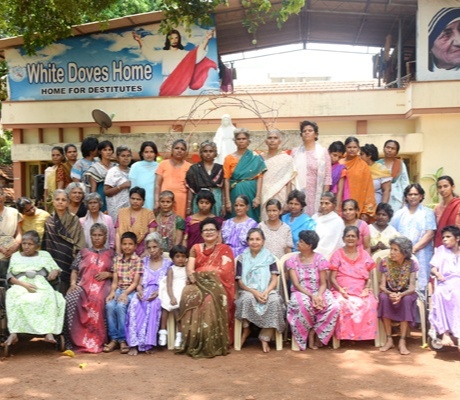 Doves of Hope:
Corinne's heart was moved by the countless people, who would lay by the roadside, with nowhere to go. Sometimes, faint with hunger, she would find them scavenging garbage bins – eating paper, vegetable waste, even the scraps from meat stores, all in the hope of a few moments without the gnawing pain of hunger, only the poorest of poor know. Her spiritual inclinations forced her to introspect – 'These are my own brothers and sisters, I need to care for them'. With the help of a few supporters, she took to the streets, extending her hands, gently picking up those who hadn't felt a warm touch in years. Not only did she feed the hungry on a daily basis, Corinne chanced upon a second set of individuals whose biggest misfortunes were their own minds – the mentally ill. Abused, raped, beaten and starved, she often found these individuals half-naked, murmuring to themselves, unable to remember their names. These could not be rehabilitated by fulfilling only their basic needs – they required care, constant supervision and most importantly love.
To meet this cause, Corinne founded two homes, for men and women, under the mantle of 'White Doves'. She and her small team would take care of their family – bathing, feeding and caring for them constantly. Aimed at bringing her brothers and sisters back into society and to their families, every effort was made to strengthen their mind, body and soul. A careful routine and regimen, involving meals, psychiatric care, skills training, exercise, even entertainment and music, slowly but steadily gave the members of White Doves a second chance at life. Several were now able to talk, remember their names, where they came from. With the help of counselors and the police, Corinne's team was able to locate the families of her loved ones.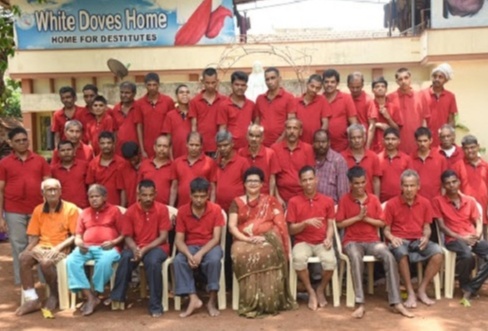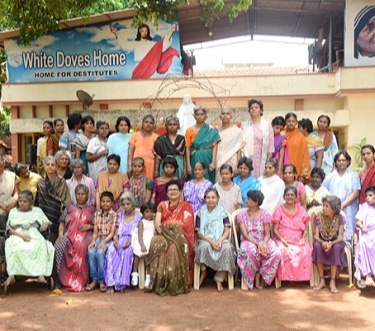 Starting with 2, Corinne had by now built a large family, rehabilitating nearly 600, till date. 391 of these, she was able to send back to the families they had lost. Her home is replete with the stories and testimonials of those families who were reunited after years.True to its name, 'White Doves' had now become a symbol of hope for those who previously had none.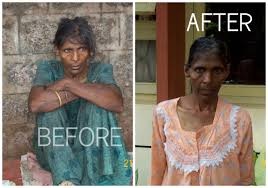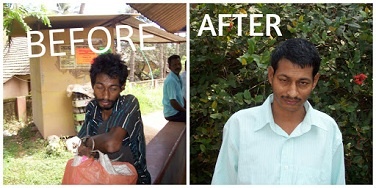 Cancer of Love:
When her homes were thriving and she was helping countless more through food drives, medical and financial aid, Corinne was thrown another curveball. In 2009, at the age of 47, she was diagnosed with 3rd stage breast cancer. Multiple operations, six rounds of chemotherapy and five weeks of radiation later, she was worse – her liver had given up on her and she contracted acute Hepatitis B, in 2010. It was over. Her White Doves family was anxiously awaiting her return, as she slipped into a coma which no doctor expected her to recover from.
But as Corinne's life had already proven, miracles work more than medicine. While she battled in the hospital, her 'White Doves' family was bent over in prayer, day after day, seeking healing for her. That is what Corinne believes led her liver enzymes to drop from a deathly 5300 to a 700 in just 2 days. She quickly emerged out of her coma and was healthy within three short months, a return from death's door. Was she distraught at the thought of her suffering? Why would a good person like her, experience such a curse? None of these questions occurred to Corinne. Her cancer she felt was an avenue for her to understand the suffering of the sick, much better and in a much closer way.
Renewed by her experience, Corinne decided she needed to do much more to ensure a stable future for her family. After consultation with the Bishop of Mangalore, White Doves was given a large, beautiful plot of land, on which was built a state-of-the-art psychiatric nursing home with 200 beds, founded in 2016. From her two small homes, Corinne now aimed to create the best home possible to handle the needs of the 150+ members of her family, the only home of its kind in Mangalore.
Twice, when life had failed, Corinne had used her trials to make her work stronger and purpose larger.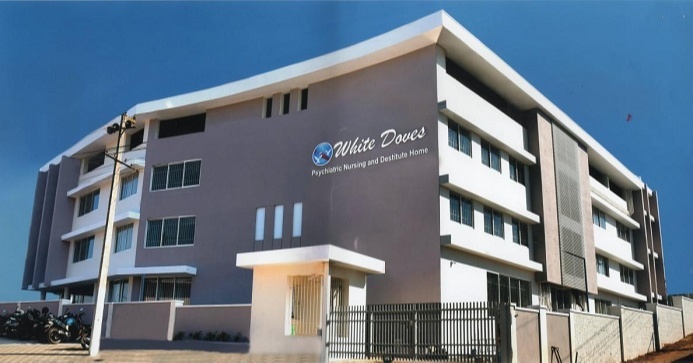 And she continues…
Today, White Doves is 25 years old, the same age as her daughter Gina, children of the same mother.
Most would have rested but Corinne hasn't stopped. While many counsel her to slow down, because of her age and previous conditions, she doesn't believe in obsessing over minor aches and pains, when there is so much more suffering out there. When most people rush home after work, Corinne still puts on her hero-cape and ventures out into the streets, even during the COVID-19 situation – finding new members for her family, packing and distributing meals, and seeking new ways to help more people.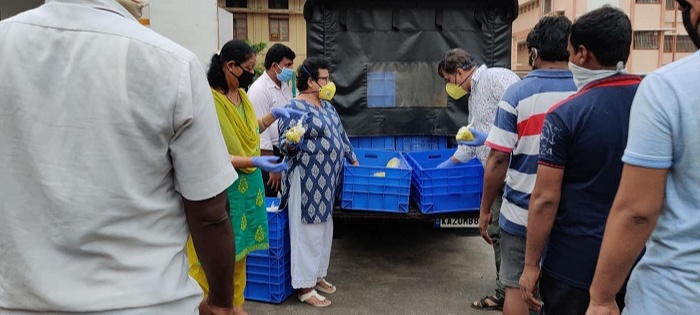 Her greatest joy?
None of the awards and accolades. Medical miracles? No. It's the hero's welcome she receives whenever she steps onto the streets, the smiles of relief and joy when her family sees her coming, welcoming her, overcome with hope that she will make it all better. That unwavering trust and confidence that children can only have in a mother. In her own words, they say 'Madamji is here, we now have nothing to worry about'
And Corrine smiles as she welcomes her new-found children home. It's true what they say, aren't mothers the biggest heroes of them all?

Follow White Doves

824 4258393 / 98805 17078


mail@whitedoves.in / whitedovesmangalore@hotmail.com

Add: 5, Fernitz Apts,Opp. Vas Bakery, Near Bendore Church,Mangalore-575002,Karnataka State, India