Photography by passion and Engineering by choice. Earns his bread through his passion.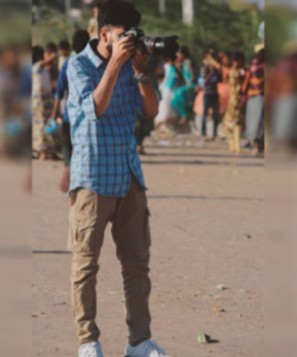 "Focus creates attention, attention leads to interest, interest provides entertainment, entertainment is the killer of stress". "One doesn't need perfect organs to be happy, all one needs is a pure heart", "Joy has no end, when it is wholehearted", "When you photograph a face, you photograph the soul behind it" – all these lines are the captions to his photographs. When you happen to enter into his Instagram handle, you will be smiling with the smiles he captured, you will sweat with the hardworking people he featured, you are sure to fall in love with those who help clean our dirty roads, you involuntarily salute the food-growers, and lose yourself in the blushes of the bride. When the local newspaper featured his work, we happened to come across it and we were really impressed by the young man's passion for art. He shares his journey with joy and here we get it on to your table.
An Inquisitive Child:
Born on 29th August 2000 in a village called Narasimhapuram in Nalgonda district of Telangana, Kalakonda Charan was an active child inclined towards art and its beauty ever since childhood. He has been living in Kandukur Crossroads, Telangana for the past fifteen years. His father K.Samson is a Church Pastor while his mother K.Esther is a housewife. Charan, who has one sibling K.Grace went to Noble High school, kandhukur Crossroads, Telangana. He completed his Class XII from Sri Gayathri Junior College and went on to pursue Mechanical Engineering from Gurunanak Institutions Technical Campus, Hyderabad. He is currently in his third year of study. Charan was very much interested in various activities and never settled for small. He loved to ride a motorcycle, enjoyed clicking pictures. He used to surf the internet for various topics and would collect information on a wide range of things. He was always into photography and editing. His love for motorcycles and his inclination for travel opened doors to explore a wider world beyond the place of his birth and raising.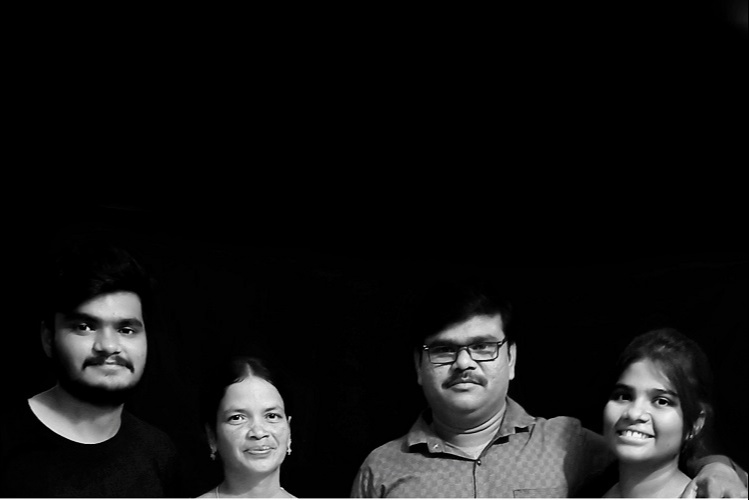 The Birth Of A Zealous Photographer:
Charan's father works in a Christian organization that has an associated media department. That, Charan says, is a boon to him. He would accompany his father to his workplace and would click pictures of the happenings there. That's how his interest in photography started to grow. "I started looking at the world through the Lens", he said. Eventually, random things on street grabbed his attention and drove his Lens to capture. He developed a love for the ordinary, the regular, the simple and the candid. Smiles of street kids when they get food, the happiness of a farmer with harvest blooming in his hand, the wrinkled face of an accomplished old man, mixed emotions of a bride – everything that triggered true emotions became the subjects of his photography. "I fell in love with Street Photography. I started clicking pictures of everything I saw and captured the little moments of life. I want to show the hard work of the people, emotions etc through my photography", says Charan who has excitedly shared his work with BOA.
Motivation To An Artist Comes From Appreciation:
Ever since he was in intermediate, he used to click pictures he felt close to his heart and reality and post them on Instagram. Nature, street shots, candid clicks would fill his Instagram handle and the number of people that admired his work started to rise eventually. With the increase in the number of followers and likes, his passion received its boost and with double the zeal, he started to hone his skills. When he joined his engineering course, he entered the first-ever photography competition of his life. It was organized by Clicksgni, the college photography club. With this, he was also selected as one of the club members and thus, he got to get acquainted with like-minded people, received an opportunity to join the community of photographers to share ideas and sharpen his skills. "That was instrumental in taking my skills to next level. I was selected as a member in the club which gave me a community of people who loved clicking as well as gave me exposure", he told BOA. The work he displayed on Instagram, on the other hand, started to bring him a huge fan base. It was once featured in prominent pages like Photographers_of_Hyderabad" and "Street_photography_hyderabad". The Telangana Today Newspaper also featured an article about Charan on 21st July 2019 and that was a WOW moment to this young and budding photographer. "This truly pushed towards supporting me and my endeavours in photography field", he quoted.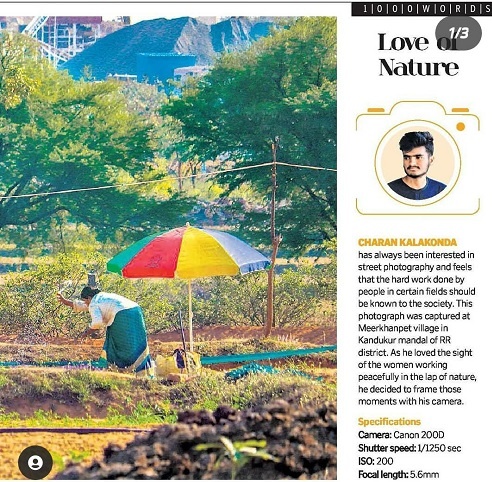 A Dreamer And an Achiever:
Charan, who is into photography says that he is equally interested in Mechanical engineering. He says that once he finishes his engineering degree, he would like to pursue Masters in the same field. While photography shall be a part of his life, he expresses his desire to work in and contribute to the field of mechanical engineering. He says that he would also travel around the world and explore various facets of street photography. His desire is to capture and bring into the limelight, the stories of unsung hard workers. "I decided to show hard work done by the people in certain fields to the world through my photographs", he says. To all those aspiring artists and zealous youngsters out there, Charan concludes by saying, "Earn from the profession and spend for passion. Live with joy and happiness. Live unique".
We wish that his love for photography coupled with his desire to showcase the stories of hard work brings on to the forefront, many masterpieces. May his clicks serve as a means of solace, inspiration and empowerment.

Follow His Work