No offering MONEY instead food, clothing says the ERODE lady who is helping homeless.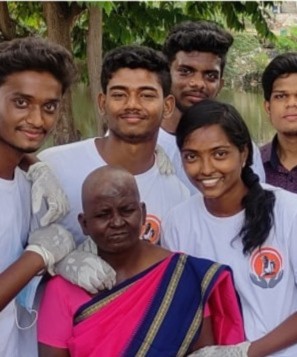 "Manisha took care of me the same way a mother does. I was begging for food and did not earn money after my mother passed away due to an illness. I had no support from any relatives. Eventually, I became addicted to alcohol and started living on the streets. I attended a power loom course organised by her and got a job. Today, I earn well and live in a rented room. I bought a new cell phone a couple of days ago with my salary and made my first call to Manisha. I will be forever grateful to her. She is my only relative in this world, and I have requested her to talk to me at least once a week over the phone and visit me once a month," Ramesh, a street dweller, who is now living a decent life, said about Manisha Krishnasamy. This story is of a young woman from Erode, Tamilnadu who has rehabilitated over 340 people and gave jobs to 54 others, helping them become financially independent. She is not a rich kid but is rather from a lower middle class family. Let's know about Manisha and her inspiring journey.
Empathetic Eye For The Underprivileged Started From A Very Young Age:
Manisha Krishnasamy hails from Erode city of Tamilnadu, India. She belongs to a middle-class family. Her father is a butcher and mother is a homemaker. Manisha always wanted to become a doctor or join the Indian Army. But she slowly understood that her family conditions wouldn't allow her to. Without feeling dejected, she studied Nursing from JKK Nattraja Educational Institution and graduated in 2017. She began to work as a lecturer in Nandha College of Nursing. Ever since childhood, she used to closely observe the lives of street dwellers, the homeless, beggars, etc. and their sufferings on the streets would disturb her. She used to work at her father's butcher shop and donated her earnings to feed the roadside dwellers. Her empathy for the underprivileged grew with her age and after starting to work as a lecturer, she spent her earnings on the street dwellers. But this time, she knew that she is more empowered and matured, so she decided to do something bigger instead of just donating food.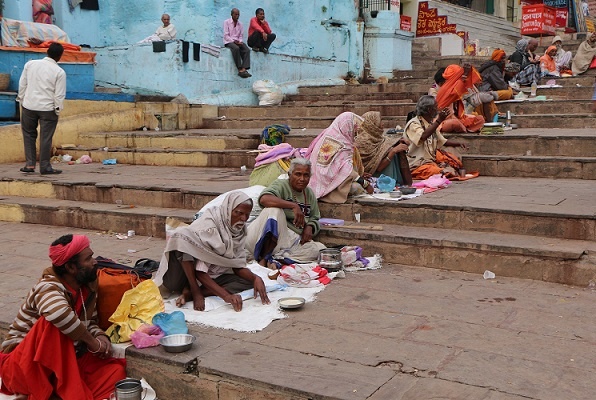 The First Experience Towards A Bigger Move:
Manisha recollected how she used to see an elderly homeless man on the streets while she commuted to her college. When Manisha tried to speak to him, he hesitated and she also received warnings from people about his aggressive behaviour. But Manisha, who also realized that there's a language barrier between them, tried to overcome it with the help of surrounding people and could finally communicate to him in a better way.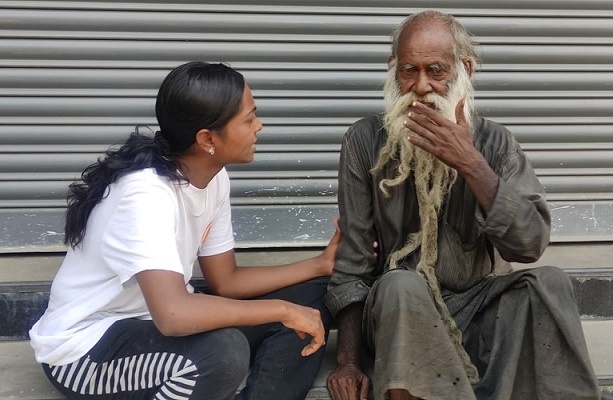 She also convinced him to rehabilitate at the Villupuram Anbu Jothi Ashram. Ever since then, there is no looking back for this lady. "Helping such people made me realise that besides sympathy, they need empathy as well," she said. She joined an NGO in order to a collective work for the cause but that didn't last long as she was not allowed to do the field work because she is a woman. Manisha left the NGO and started one on her own in the year 2018 registering it under the name Jeevitham Foundation.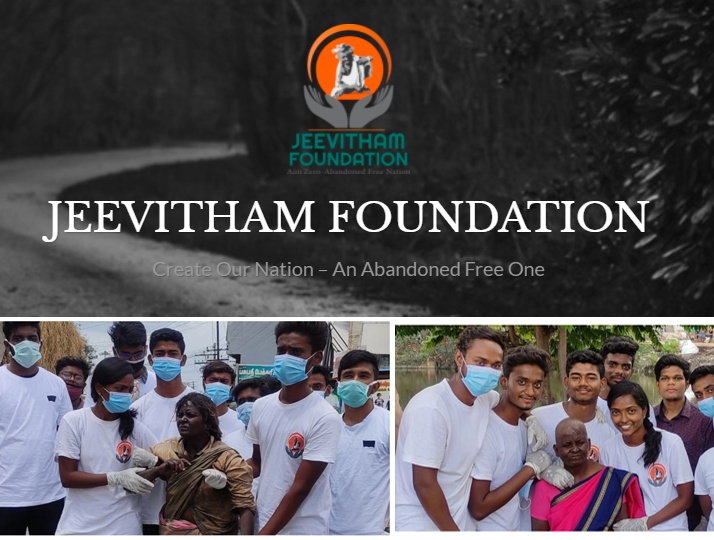 The Strategy:
Manisha knows that no one would be ready to listen to her words and rehabilitate unless she gains their trust. She thus took to a clever strategy and explains the same.
"I identify street-dwellers in different parts of the city and outskirts but never talk with them directly at the first instance. The street dwellers usually do not move away from their location. So, small eateries, joints, street vendors and locals know about them". She enquires about various things like when and how the person has reached the place, his behaviour, his habits, etc. She keeps visiting the place everyday so that the person gets to see her regularly and one day, she would go directly to speak by offering them some food. "I try to befriend them by inquiring about them, their family and seek other personal details. Once they are willing to share their issues, I give them a bath, medicines, food and other requirements that they need," she said. Once she tried to make good conversation with them for a few days, she slowly convinces them to rehabilitate in shelter homes. If they are abandoned by their families, she tries to reunite them otherwise takes them to the rehabilitation centres. "I do not have a private space or shelter, and hence the street-dwellers continue to live where they are under care until rehabilitation arrangements fall in place," she says. The local police also helps Manisha in this work. When pandemic put brakes to her work and she couldn't rehabilitate any of the street dwellers, she requested the local authorities to shift them to a nearby community hall or school. A community kitchen was set up and ration was provided to them.
The Growing Organization Still Needs Support:
The Jeevitham Foundation has 17 volunteers working for the homeless. Along with rehabilitation, Manisha also organises vocational training courses in cooking, knitting and other skills so that the rehabilitated ones become financially independent. Manisha has so far rehabilitated over 340 people, gave jobs to 54 others, making them financially independent. To all those who wish to help the needy, Manisha urges not to give money but to give them food or clothes. She explains, "If people wish to help the poor on the roadside, kindly give them food, clothes or anything. If they are unable to afford any items, offer them a smile. Never offer money, as they can become addicted to many habits like alcoholism or substance abuse". Though the organisation is doing its bit to cater to the homeless in the city, it still requires people's support so that the team can expand their operations.

Follow There Work

Know More About Jeevitham Foundation

Like and Subscribe To There Channel For More Videos