NCC ACT Section 6 underwent an important amendment. Her name should go down in history.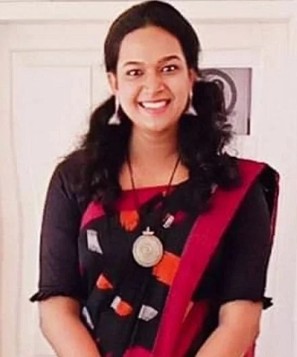 When it comes to the question of learning and exploring fields to gain knowledge, nothing should bar anyone. Be its economic status, age, race, gender - nothing should stop an individual from doing things they wanted to when they rightfully deserve them. Thanks to the Indian constitution that provides citizens to challenge the loopholes, if any. Immediate justice is provided by analysing the relevance to the current context allowing individuals to enjoy their rights. However, people often don't approach law as they fear injustice and most of the times, take it as their fate to be deprived of enjoying their rights. Be it due to the fear of the stronger ones in the society, or owing to poor financial status, or due to the fear of going around the courts for years, people often give up. Only a few dare to take a step forward to enjoy the benefits they ask for, and upon their winning, many such others also enjoy the benefits. This is one such story featuring Hina Haneefa from Kerala whose fight has brought her what she wanted.
A Self-sustained Individual:
Hina Haneefa was born as a male child in the Malappuram district of Kerala. She was born into an orthodox Muslim family and recognised the female in her during the growing up years. Unfortunately, like most other transgenders, she had to move out of the family due to non-acceptance at the age of 19. She left home in 2017 and started working at Gender Park under Kerala's social justice ministry in Thiruvananthapuram, as an office assistant. This job catered to her education going forward. She started saving money to undertake a gender reassignment surgery and collected over one lakh rupees for the same. She underwent the surgery at the age of 20 and then joined the University College of Thiruvananthapuram to study B.A. History. Having an interest in NCC, as a child, Hina had joined the male cadet wing of the NCC and has also earned an A certificate when she was in grade 10.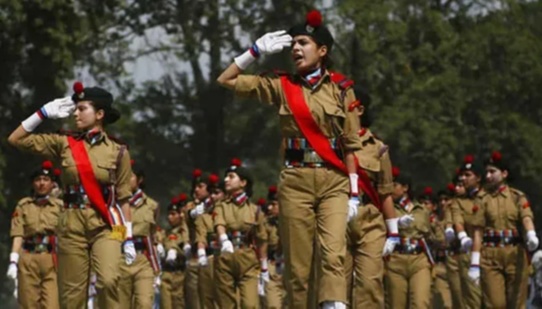 An Obstacle To Her Wish:
Hina wanted to continue NCC after she joined the college and approached the National Cadet Corps unit to get enrolled as a transgender cadet. But, citing the NCC Act 1948 that classifies its cadets as male and female, the NCC Associate Officer denied Hina's enrollment request into NCC. Hina received the shock yet again but just like every time, she did not accept her defeat. She went on to challenge it. She challenged Section 6 of the NCC Act 1948 at the Kerala High Court. She challenged the breaking down of NCC cadets into two categories - male and female. Her petition that was filed in October 2019 had two appeals. One is to the NCC unit in the college while the other is to the Commanding Officer of NCC, Thiruvananthapuram. In her petition, Hina mentioned that being an NCC cadet is about human dignity for her as well as for the transgender persons who wish for that. After a brief period of analysing and observation, the High Court gave its decision on March 15, 2021, to the relief of Haneefa permitting her to join the NCC.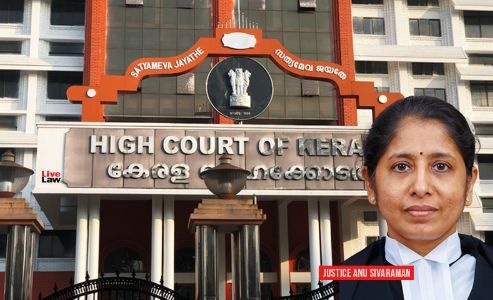 Not For An Individual But For The Whole Community:
Justice Anu Sivaraman, in her landmark judgement, ruled that a transgender person can be enrolled in the NCC while keeping with their self-perceived identity. According to this judgement, Hina is now allowed to apply under the female category. Not only this judgement benefitted Hina, but it also reaped benefits to the transgender community as a whole. The court ordered the centre to allow the entry of transgender persons in NCC within six months. Not only this, but the court also asked the centre to bring changes in the application process of NCC in order to favour more transgender persons who want to enter NCC like Hina. This is truly a historic win for the whole transgender community. "I want to become an inspiration for all."Not only for my community but also for those people who are sidelined or marginalised due to various reasons. I want to prove that they can lead a dignified life in this society. My name should be recorded in history." she told news outlets.
This is what happens when brave hearts take steps forward to bring about a change. The change becomes historic and comes to the advantage of not them alone but to the whole community.