Founder of LGBT Navi Mumbai says. Take time to understand and accept yourself first.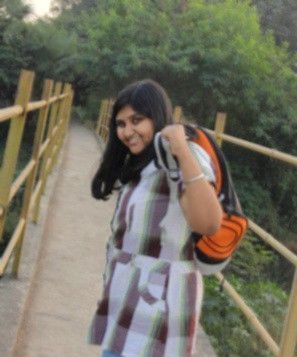 Rakhi is a celebration of feelings and emotions and not gender roles. When Chetana Salunkhe wrote this on her Instagram handle, I felt it so true. This is something that most people don't understand and just attribute gender to everything around them - be it learning life skills or occasions or rituals or hello! EVERYTHING. Sexuality is a big question and when someone cannot identify with their sexuality, it becomes very difficult. They are ill-treated and even their families don't accept them. There were countless stories of people belonging to trans community, who were thrashed for what they are. However, things started to change with time amd slowly, people are coming to know that there is something called LGBTQ. Efforts of activitists and the wiping out of Article 377 could be the notable reasons.
Defining Who She Is:
Chetana Salunkhe hails from Mumbai and was not free from the societal judgement and criticism for her sexuality. Thanks to her parents who raised her like a fighter. Chetana could walk beyond all negativity and has never let things affect her. Having finished her high school education from Mahatma School of Academics and Sports, Chetana was graduated in Commerce from C.K.T. Junior College, New Panvel. She then went on to study BLS LLB at Adv. Balasaheb Apte College of Law. Chetana was active in various art forms since childhood. She loves acting, poetry writing, dancing and designing. Her interests in multiple areas didn't limit her to one zone. She grew up to become an actor, poet, dancer, choreographer, and a model. This VFX student founded The Dance Laboratory in 2014.
Conquering The Stage:
"Lights, Camera, Action", something that fascinates Chetana always. She participated in Miss.Gaurav 2019, an LGBTQI pageant. She walked the ramp and stole the show. She was presented with the title, Miss.Gaurav 2019 and the most beautiful aspect of it, as she recollects, is that she had her mom in the audience. Chetana said that the pageant helped her raise her voice in front of the world and speak out her mind. Following this pageant, Chetana did many more ramp walks, shoots and campaigns with brands and studios like Aqualens, Mullen Lowe Lintas., MH studios. Chetana was named among the top 10 contestants in the city finals of MTV Pantaloons Style Superstars in Mumbai. Though she couldn't make it to the TV round, she said that she had gained a lot of knowledge, bagged memories and experience. ''I love being in the moment living someone's character, or living a story that is someone's or my own creation.", she said. Teaching dance is something that makes Chetana happy and that was what made her lay foundations to her dance studio.
A Platform That Builds Confidence:
When Chetana noticed that there is no platform that can get the LGBT community together, she thought of creating one with a vision to spread the message of inclusiveness in the community. With the main objective to sensitize the society through straight allies and not just through the community members, Chetana started Navi Mumbai LGBT that gives the LGBTQI+ community of Navi Mumbai and the allies, a stage to speak, work, meet and display their talents. "It's more than a group and is like a family. Every person who follows the page is a part of our activities. LGBT Navi Mumbai is about creating a family where every member feels safe, free, and gets to be themselves.", she said. Chetana further spoke about the Pride Month and said that they all have conducted various activities to celebrate their identities. "Celebrating the people who have fought for our rights, seeing how far we have come feels great. I request everyone to stay safe to see the colourful rainbows and bright days, that is waiting for us after this pandemic.", she said.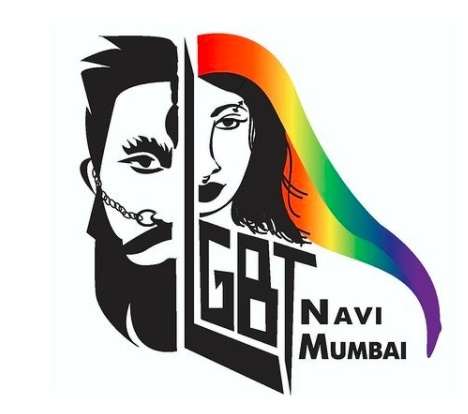 Appreciating The Change And Expressing Hope For The Future:
Chetana says that though society puts you down with its unrealistic expectations, there's also some light of positivity that's coming out. She admits that, with respect to knowing about the LGBTQ community, the society started to take baby steps. "At least people now know that something like LGBTQIA exists. There are many parents who have come along with their children to support the community.", she said. She also mentioned that after the abrogation of article 377, the societal view has come to change and she expressed hope that things will get better in the years to come. "We need to have equal laws like everyone regarding marrying a person of our choice, adoption, inheritance and so much more. We have a long way to go", she said.
What Chetana Has To Advice?
To someone battling with accepting their sexual identity, Chetana asks them to take time and understand. "It's okay to be unsure. It's okay to not know, it's okay to question but make sure that if you are unsure, take time, understand and accept yourself", she says. She asks to question oneself as to what will keep one happy for rest of the life. "The closet is a small dark space, don't get horrified, open the doors, and see the brighter side. Make the choice that will keep you happy forever and not just a day or two. It is the first key to success. Accepting every bit about yourself helps u grow brighter.", she concluded.
Bold individuals like Chetana are the hope to a stronger and wiser tomorrow that includes every human and embraces everyone without barricading with labels.

Follow Her Work