Disabled artist and women's rights advocate, Nidhi Goyal, was appointed Executive Director of UN Women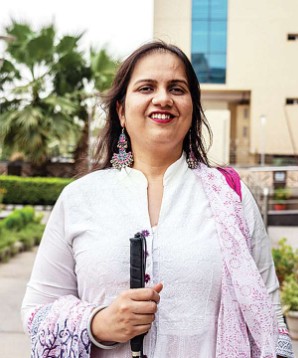 Mrs. Nidhi Goyal is an outstanding woman. She, like millions of people around the world, has a disability, in her case caused by retinitis pigmentosa. However, her disability did not stop her from conquering the performing arts. Mrs. Goyal is the first Indian woman with a disability to engage in television comedy.
Mrs. Goyal's artistic career led her to learn about the opportunities these media offered. She to become a voice for disabled women, and she began a career as an activist for gender, sexuality and health rights for girls and women with disabilities.
Family and studies
This extraordinary woman and artist and activist was born in Mumbai and educated there. When she was just 15 years old, doctors diagnosed her with retinitis pigmentosa, and shortly afterward she lost her sight.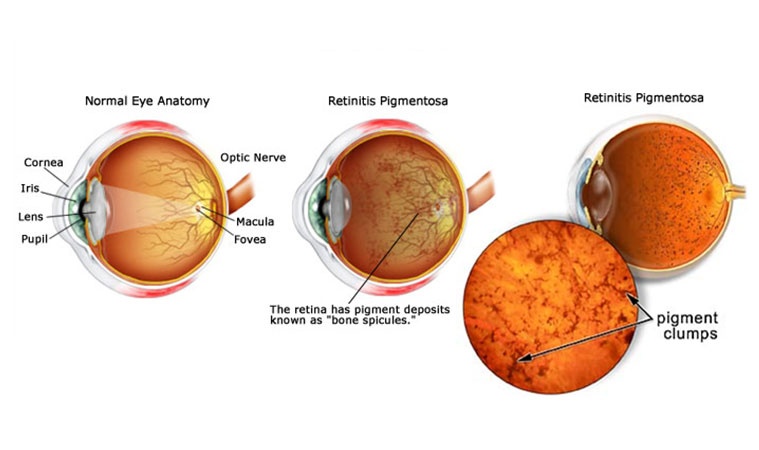 What Is Retinitis Pigmentosa Know More About It
She grew up with a brother who is also disabled, and another brother who has vision, that made her take on the limitations as a gift: "After the first two years, when I acquired my disability, I think everything else became visible," she says.
During her university education, she discovered her penchant for comedy and began performing short scenes in various places in and outside the university.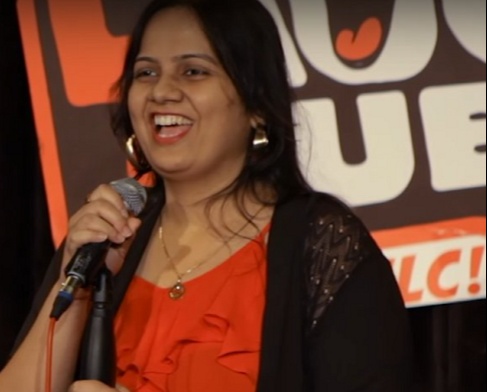 Women's rights advocate
Mrs. Goyal was the founder of Rising Flame, a Mumbai-based NGO dedicated to defending and promoting gender rights. This organization specializes in empowering women by promoting courses for the development of leadership and advocacy skills among people, particularly women and young people with disabilities. As an organization this NGO participated in campaigns such as #MeToo and the 'My Tale Too' campaign, to give a new structure to the most famous novels and films under leading roles played by people with disabilities.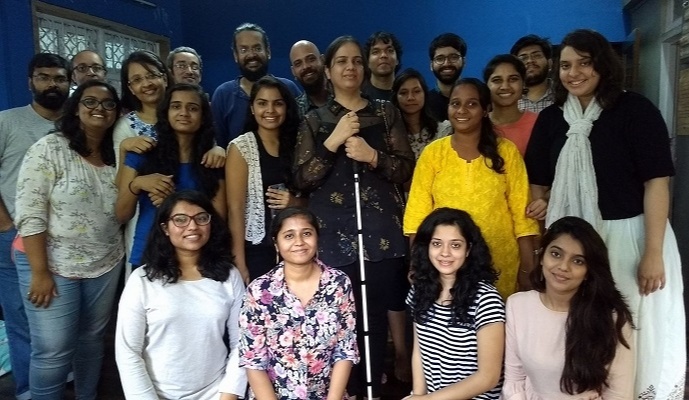 The impact of the activities developed during her career as an activist-led her to have her work recognized by the UN. She was appointed Executive Director of UN Women and is a member of the advisory structure of Voice, a grant management institution attached to the Dutch Ministry.
Among the various institutions in which she serves as an advisor is the Association for Women's Rights in Development (AWID), of which she was elected president: "I think I am probably the youngest president and the first disabled person the organization has ever appointed. It's a nerve-wracking prospect, but I'm excited. Excited because it marks a culmination of what has been nearly a decade of struggle and activism, as I have worked to identify ways to express disability rights, gender and sexuality together," she said. Mrs. Goyal is also an advisor to India's National Human Rights Commission.
As a writer and researcher, Mrs. Goyal was involved in writing the Human Rights Watch report "Invisible Victims of Sexual Violence" which explains the problems faced by women and girls with disabilities.
Artistic life
In the artistic world, Mrs. Goyal is known for her many appearances in the theatre and on TV. Her appearances are generally associated with gender issues and equal opportunities for people with disabilities.
She stars in her comedy "Goyal" and is famous for her unique approach to the sexuality of people with disabilities. The episodes of the series are based on the artist's life, telling with hilarity the difficulties and challenges that people with disabilities face every day.
In relation to the actors with whom she shares the set, Mrs. Goyal affirms that it was not an easy task, because there are many myths such as that it is complex to stage in an unknown reality, gender issues are not very accepted or the symbolism that a disabled person represents on stage, which values him/her as a symbol and not as an actor.
Mrs. Goyal does stand up in clubs, conferences and companies where she spreads the message about gender rights and the rights of disabled people in general. She uses her image to make society identify with her and gender activism: "I didn't start out as a humanities student or a social science graduate; I came from a media lens where stories were the focus of my work, working as a freelancer for magazines, newspapers and online portals. For me, writing feature stories about women meant all women, with or without disabilities, women who are found in all socioeconomic classes, castes, and religions" she said.
Acknowledged writer
As a writer she published individual and co-authored works in books and scientific journals: "Privilege or Marginalization": Narrative of a Disability Rights Activist", "The Fluid Connections and Uncertain Spaces of Women with Disabilities", co-written with Janet", "Dear Non-Disabled People, We are Human Beings and Citizens too", "Denial of Sexual Rights: Perspectives on the Lives of Visually Impaired Women in India", "Why Does the Women's Rights Movement Marginalize Women with Disabilities" among other publications.
In 2016 Mrs. Goyal received the Neelam Kanga Award from the National Association of the Blind of India. In 2018 she received the ABP News Super Woman of the Year award.