She is called the Mother Teresa of Bangalore. Leprosy cured receive homes, jobs, and restored dignity through her love.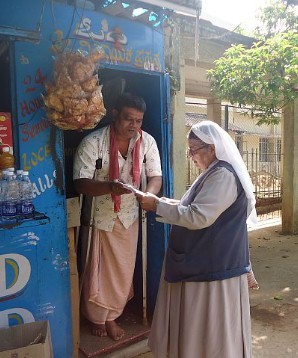 When the parliament passed a bill on 9th December removing Leprosy as a ground for divorce under five personal laws, one person struck my mind immediately. She dedicated her complete life to cure, educate and empower the Leprosy-hit patients and today, only because of this Bangalore's "amma', the leprosy-cured people are living decent lives.
"Service to mankind is service to God." Though we all have been listening to this since childhood, it's not likely that everyone puts this into practice. We prefer worshipping God but fail to see God in fellow humans. Very few people may be one in a thousand dedicate their lives for the service of others. Sister Mary Mascarenhas has pledged her life for the service of people suffering from Leprosy. When all rights were denied for leprosy cured when they can't go into a hotel and have food even after they are cured, when they are not even let into their houses and are made homeless, when they cannot board a bus or a train or travel anywhere with 'normal' people, when they are not even considered to be a part of the society, when they are rejected by friends, family and everybody, Sr Mary came as a ray of hope. She fought for their rights, she fought tirelessly to get their denied lives back. She made them live with dignity and respect. Read this story to know why she is called the "Bangalore's Mother Teresa".
A Gift Sent Down To Help The Helpless:
Sister Mary Mascarenhas received a letter from Archbishop Arokiaswamy inviting all their Sisters to work for the newly opened leprosy project Sumanahalli that takes care of the Leprosy-hit victims. Sister Mary, who was working as a teacher in Chickmagalur, decided to join the Sumanhalli society as a teacher in 1978 and taught children with Leprosy as well as the children of the Leprosy-hit and HIV patients. Her efforts showered the gift of education on more than 10,000 children so far. Later, she moved to the rehabilitation section of the society and made sure that the Leprosy victims are not just cured but also got shelter and jobs once they are out of society. Social stigma made it harsh for the Leprosy-hit people to live normal lives in the society and this disturbed Sister Mary who went on to work tirelessly by getting jobs and houses for the Leprosy-hit people. Above 500 people who were cured of Leprosy are now working in various government sectors and are living in their own houses in Bangalore, all because of the sweat of this 82-year-old God-sent angel.
Not Just A Doctor, Not Just A Nurse, She Is a Saviour And A Life-changer:
Sufferers at Sumanhalli never had a doctor-patient relationship with Sister Mary. Mary's touch not only healed them but gifted them new lives. She made sure that they are also rehabilitated not just cured and sent back. She understood the amount of social stigma they have to undergo once they are sent back to their original habitats. Only if the patients are taught to live independently with the income of their own, they will be able to lead decent lives once they are out of society. Else, they can fall prey to societal victimization. Keeping this in mind, she ensured that every child gets an education. Though she failed in getting admission for the children in the nearby schools, she made sure that they received education in schools outside. After their schooling, she tirelessly put in all the efforts to earn them scholarships so they can attain higher education. Such important was education for her. Because of her, those children who loitered aimlessly with no one to take care of got into a path and designed their futures.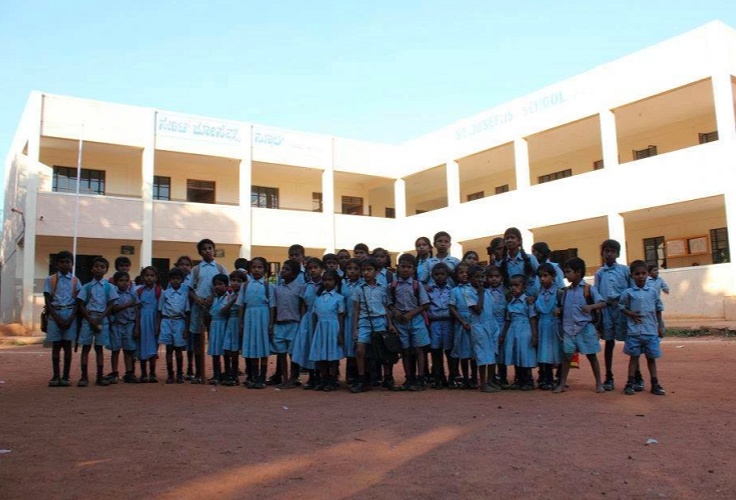 She ensured that those who get cured and go out of the Sumanahalli society must have a job so they don't have to depend on anyone. She became a warrior to achieve this cause and made her way like a warrior queen through every government premise. Right from the Chief Minister's residence to the Governor's office, she set her foot on every powerhouse of the state. She toiled hard and could finally convince the government to create job reservations for the leprosy-cured. The result is that more than 500 Leprosy patients are in good positions in various government sectors earning good incomes. Thus, she became instrumental in securing the lives of these people for a lifetime. Those people who didn't even know how to write the English alphabet were taught by Sr Mary so they can be placed in the government sector. Thus she trained them, nurtured and knocked the doors of every government office to give them their right to work.
Sister Mary didn't stop there. She also went on to speak up for creating the reservations in the housing project of the Government. When the fight is for a noble cause, who will be denied the victory? Her efforts paid off and about 800 houses were built for the Leprosy-cured through different schemes like Ashraya Yojana, Slum Clearance Board and Jawaharlal Nehru National Urban Rejuvenation Mission (JNNURM).
"Sr Mary has changed Sumanhalli society with her dedication. The society would have never been the same without her.", says Fr. George Kannanthanam, Director of Sumanahalli Society.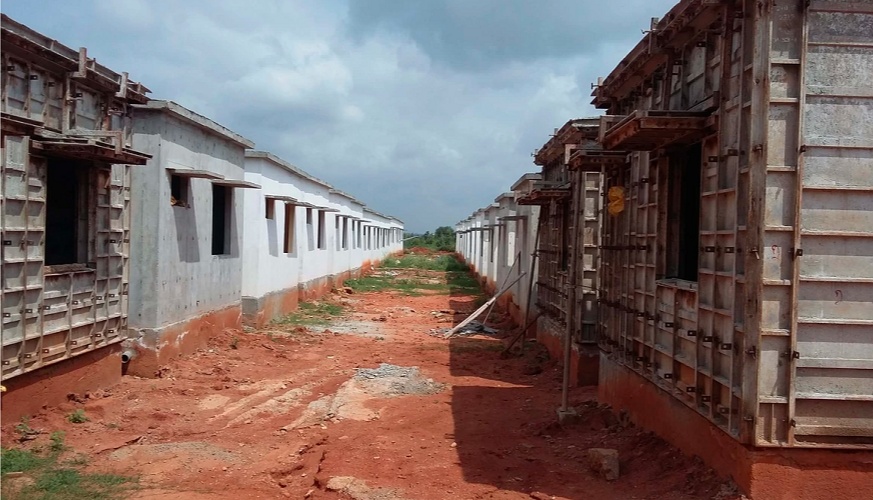 She has also been instrumental in conducting marriages where the Leprosy-hit patients could marry once they are healthy, fit and fine and once they get placed in jobs attaining economic sustainability.
Sons Of Sister Mary:
Everyone who was blessed by Sister Mary's love and care affectionately call her "amma"(mother).
Mr. Babu, attendee at Bangalore Municipal Corporation recalled his experience with her and said that he was picked up from the Majestic railway station in 1990 where he was starving to death.
"I can never forget that affectionate touch on my head by amma. Noticing that I was eating a banana peel, she lifted me up and took me to Sumanahalli."
"I was shocked when she touched me and asked if I was willing to come to Sumanahalli Society. I am also grateful to Sr Louisa, who had cleaned my wounds. After completely cured of leprosy, Sr Mary took me to the then BMP Commissioner Raju Premkumar in 1996 seeking a job for me. Now, after marrying Ratnamma, leprosy cured woman, I am as happy as I could be,'' Ramesh Kumar, another Leprosy-cured said.
"Amma" - The Mother's Love Recognised:
Sr Mary's efforts in getting jobs for the outgoers of Sumanahalli society were applauded at the National level and the Government of India conferred the Best Placement Officer Award in 1989 on her. The then President Shri Venkataraman had presented this to her. In 1988, she received the Sree Seva Samithi award. Kalasa Award was conferred upon her in 1991 and in 1992, she was honoured with the Kempe Gowda Award and the Rajyotsava Award. Sree Seva Samithi award adorned her again in 1996 and Kuvempu Award for social work came to her in 2003. Above all these awards, the one that her children gave on her 75th birthday is so dear to her. Around 500 cured patients who are serving in various government and private sector jobs have contributed to buy a Nano car for their "amma" - a gift she will cherish forever.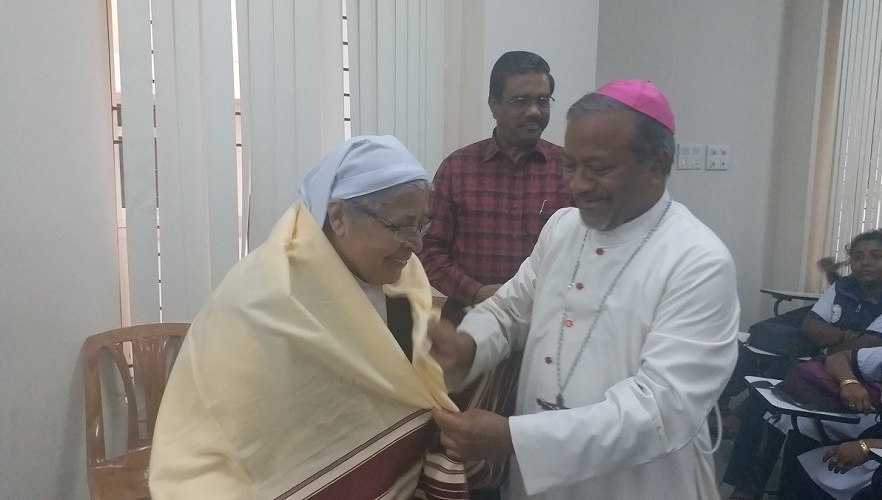 What more can we write about an individual who is an epitome of endless love, kindness and generosity? Is she an achiever whose accomplishments can be counted by the number of awards received? Nay! Is she an achiever in the world of human's materialistic victories? No! She is an angel herself. A gift in herself to the mankind. This story is not to inspire or motivate you to work like Sr Mary Mascarenhas. Not everyone can. This story is to tell you that we don't have to do big things and sacrifice our lives for the cause of others. At least if we can recognise the God we worship in humans next to us, then the purpose for which such people take life on earth is served. Salute, Kudos, and any such words fade out in front of the glory of personalities like Sister Mary. Let love flow!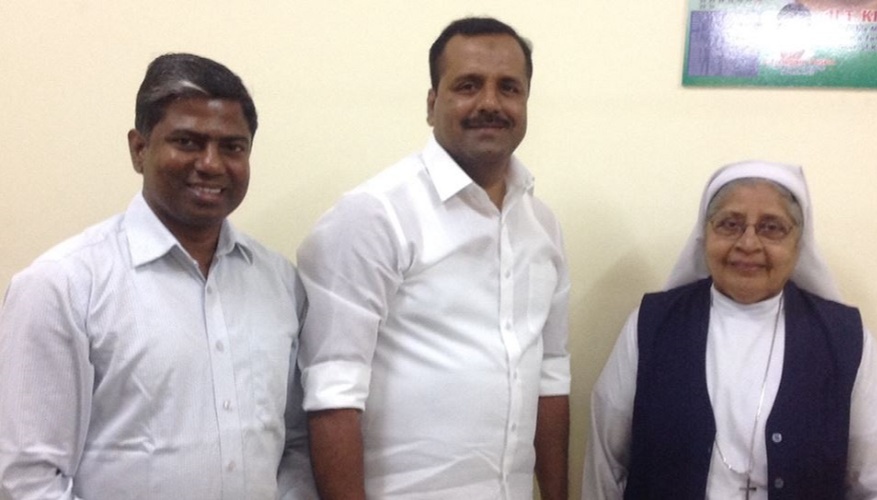 Know More About Sumanahalli Society