Spirituality is also important to deal with mental health. Use Modmonk tips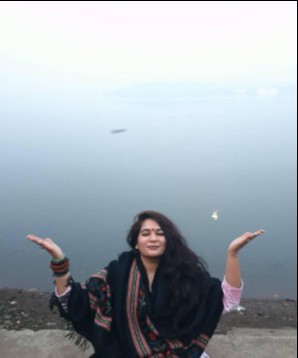 Mental Health is as Important as physical health. Most of the time we tend to lose interest in our mental health and ignore it. But that's the really bad treatment of one's self. In this speedy world we need to keep up our pace, so that doesn't mean we don't concentrate on our mental health.
People have come up with ideologies to help everyone with their mental health. One such Great mind is ModMonk Anshul, she is a Business Psychologist Spiritual Coach Mystic. She is the founder of the company Soul School.
About the startup "Soul School"...
Soul School is an organization that looks at the development of individuals in personal, professional and spiritual areas across all spectrums. It was founded in 2015 by ModMonk Anshul in Pune and has been helping people grow ever since, at the soul school center and at universities where ModMonk teaches as a visiting faculty member.
At Soul School not they cater to psychology and personality. Along with that, they help with Healing, Regression, Therapy, Tarot, and many areas of personal and spiritual development.
They also teach young children the concepts of Bhagwat Geeta and Vedas. At the center they look at spiritual, emotional relationship healing while we teach meditations and Kirya Sadhnas to spiritual aspirants.
Anshul's Inspiration for this startup...
"It was my dream to have a spiritual development center where we would blend spirituality, psychology and management to help people and individuals gain a monkful bliss in the modern-day living", says the ModMonk.
Anshul's Recognition before his Monkhood...
Anshul holds three Masters Degrees from the best institutes across the globe and has done so many certification courses before she pursued Monkhood in 2016. Multiple prestigious platforms like Rotary, Oman India Chamber of Commerce, Radio Mirchi, Radio One, TEDx Pune, TEDx TajNagri – Agra, etc invited him as a Speaker to help people in transforming their being and awakening them.
His work has been awarded and recognized by many across the country like India Icon Zee New-as Business spiritual Coach, WEFT – Leadership Award, PIFA AWARDS 2018 Mumbai – Best Spiritual Coach, etc to name a few.
Previously she has worked with Multi-National corporates across the globe, like Bloomberg, UTV, TCS London, Ronin Corp, etc.
The vision of Soul School...
The team behind Soul School want their aspirants to recognize their True Essence and help them guide in their journey inwards.
Anshul's Monk Routine...
Anshul's day starts at 3:30-4:00 am with meditation and prayers and ends around 10:30 pm. She sits to write some pieces of work in the morning and then starts her regular chores like breakfast and work, sessions, classes, workshops, counsellings, etc. She relaxes with books, reads, paints, draws, dances, she being a classical dancer finds dancing a beautiful form of expressing divine love.
About The Soul School Team...
The universe helped this marvelous team meet through most random ways, through the internet, Facebook, and even through friends of friends. They are a six-member team including Anshul.
7 INSTANT expert-approved ways to find calm when you're feeling overwhelmed by ModMonk Anshul...
In today's frantic world it is most crucial to find your calm and inner peace so that we can keep our mental, emotional, and spiritual quotient in balance. Stress sometimes becomes inevitable and given the Covid-19 times there are so many areas that need healing and attention which make us feel mentally and emotionally overwhelmed, like personal relationships, work-life balance, professional equations with colleagues, family issues, depression, anxiety and the list goes on.
Emotions and situations are unavoidable but what can be done is learn ways to deal with them, learn how to find ways we can instantly restore our calm when we feel overwhelmed. She always advises the seven miracle techniques to many to find their calm when they feel anxious and overwhelmed, if you are going through similar situations ever you can try them, and others can use them too regularly; it keeps your vibration high.
Seven Marvellous Quick-Fix Techniques
Breathe

- Just stop whatever you are doing and bring your attention to your breathe and focus on it entering and leaving your body. It will help you relax your nerves immediately.

Become aware

- Many times, we feel even more anxious when we are not mindful and do not accept that we are anxious. When we become aware, our mind starts to come back to rational thinking and helps us see situations with the point of view of solutions and not complain.

Close your eyes and dwell in music

- Get a headset and close your eyes while you listen to some soothing music, divine-sacred songs, or any music that makes you feel happy. Music is a way to bring your subtle energy to universal vibration.

Make some tea

- Make yourself some refreshing herbal tea to calm your mind. Jasmine, rose, chamomile is great for relaxing your muscles too.

Airplane mode

- Get off all digital media for 15 - 30 mins and be present with yourself.

Body scan visualization Meditation

- Sit and meditate on your third eye or your crown chakra visualizing your body; being drenched in gold and pink light, and as you do you feel lighter and lighter. Remember to breathe; you can do this sitting or lying down. Slowly scan your entire body to see where you feel more energy blocked and drench that part even longer with the loving gold light to feel that part relaxed.

Move your body

-

You can try stretches, dancing, a walk, whatever makes you happy. Get some fresh air if possible. This helps you immediately release stress and makes you calm.
"Do practise these, but remember even if these techniques are fabulous to get instant calm, you should focus on the long term and permanent ways to maintain inner peace and keep your anxiety at bay. One way to do it is – practice the above regularly, one for one day of a week or one for the entire week, when you do this you mind gets trained to maintain its calm for more extended periods!", says the ModMonk Anshul.
We need Great minds like Anshul to get back on track with our Mind-Body Balance in tough times like the Global Pandemic going on. So let's all keep our mental health in control by at least following the tips given by Monks like Anshul. She is a great blend of Modern Lifestyle and Monkhood. Let's get her to many people as soon as possible to find their inner peace and balance in their lives.

Follow Her Work