WallMag Photography Contest 20 winner says it's not about DSLR or equipment it's about the Art and skill.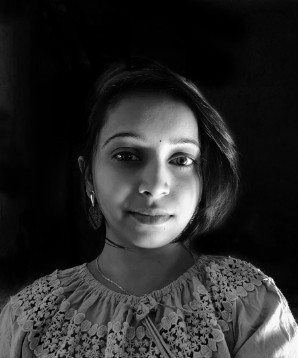 What do you need to become a photographer? A DSLR? Expensive lens? An expensive phone? "No", says Brijal Manohar Raut, an amateur photographer from Maharashtra who calls herself a mobile photographer. All she says that an artist needs is a fire to "create" art. Let's get into the story of this winner of the WallMag Photography Contest 2020.
A Mobile Phone And That Is All :
Brijal Manohar Raut hails from Chinchani, Maharashtra, India. It is a beautiful place with the beach in the best of its beauty. "When I was in school, I used to draw a lot and they were mostly silhouettes. I have always been attracted to them.", she recollects. Brijal pursued her B.Sc in Chemistry and is currently working as a Chemist in the Pharma industry. During the days when she was pursuing graduation, she had a Nokia Asha 305 mobile phone with a 2MP camera. Whenever she found time, she used to visit the beach and clicked pictures. That's how one day, she clicked a silhouette and got impressed with the aesthetics of it. She started sharing her photography on Facebook and Instagram where she has got a lot of appreciation. She felt motivated and continued to embrace her passion for photography seriously. "The appreciation from people on social media has been very positive and that has kept me going on till now.", she said.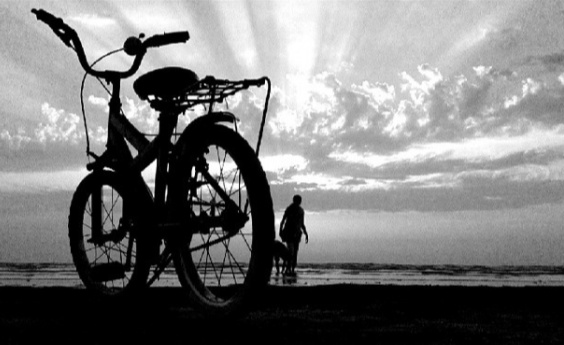 Brijal's Taste:
Brijal, who started photography in 2015, says that ever since then, she has been continuing with phone photography. With the evolution in smartphone camera technologies, many budding photographers like her who cannot afford DSLR, are finding space to explore their creative front, practice, and learn more. "I am continuing with my phone photography, as it makes me push my creative limits harder and better. Evolution in smartphone cameras has motivated many budding photographers to practice and learn more about photography before investing in big cameras.", she says. Brijal says that she loves to capture minimal, simple, serene skies and clouds and tried to compose a frame with elements in it. "I try my best to convey the feeling of solace through my frame/composition.", she says. Her sunset series is a collection of such minimalist captures and they are her favourite Silhouettes. "Since I love minimal frames - silhouettes just enhance my creativity and add a lot more ways to experiment", she says. She named the series "An Hour Of The Solace". "I've always had a thing for sunsets and that's why I enjoy silhouettes the most.", She said. Along with Silhouettes, she loves to click portraits and feels that they allow the artist to tell the story he wants to convey by bringing in all the creativity. Brijal, who upgraded to OnePlus 7 to shoot her pictures now, says that she will keep creating art and upgrading herself consistently.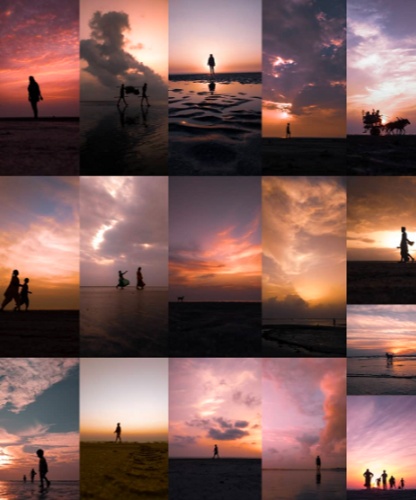 Moments Of Pride:
Brijal says that while her sisters and friends supported her all through her journey, her mother, who doesn't know much about photography still feels happy and proud whenever Brijal shares her work. "On one of my birthdays, my friends gifted me a collage of all my clicked photographs in it. That's when I realized I can do really good in this field and just the thought of it made me very happy. I have never looked back since." Brijal opened up on her first little proud moment. Brijal says that photography turned her from being an introvert to an active social personality. She started growing a lot as a person by pushing her limits further. "Now I interact a lot with my fellow photographers. Social media has always encouraged winning competitions to amazing collaboration experience, it has done it all for me", she says with glee. She reveals how her trip to Manali was sponsored owing to her amazing photography skills. "Our trip organizer was so happy with my work that he offered me and my friend a free trip, which came out as a big surprise to me. You don't realize how powerful your work can be until you do it.", her cheeks blushed with pride. She sent her photography for the WallMag Minimalist Photography Contest 2020 and the jury selected her as the Winner, marking a milestone in her journey.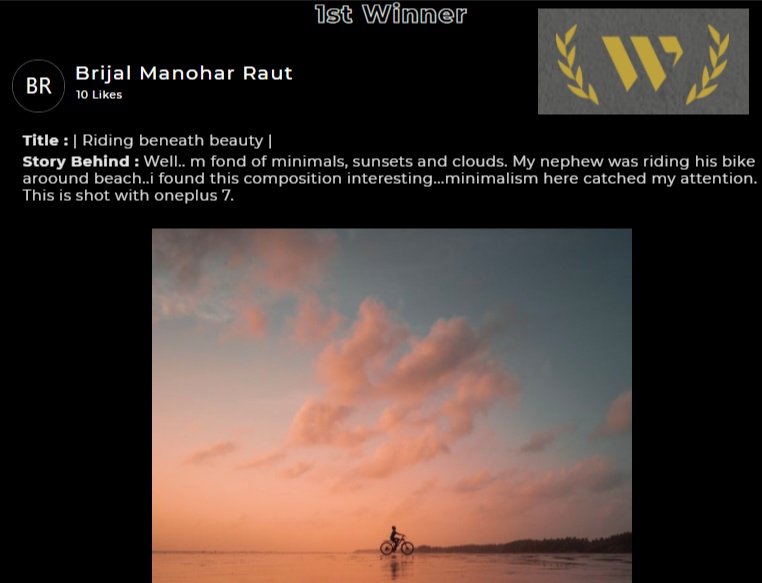 Passion And Profession:
A Chemist by Profession, Brijal who works in an injection manufacturing factory, says that her work demands lots of focus and attention. "It was easier to give my time for photography when I was in college but in work life, it gets a little tough to manage.", she says. She says that she has immense love for photography and thus she makes sure that she does a bit of it every day. "I keep editing stuff I click and keep practising new things. I also try to buy equipment I need to turn my passion into the profession", she says. She further adds saying that she loves her job and finds it a matter of pride. She loves to manage both profession and passion. "I love working as a chemist too. It's a job full of responsibility, to ensure whether medicine or drug one may be intaking is proper or not. But your passion always finds time for itself.", she says.
Art, Not The Equipment:
Brijal says that people often have misconceptions that they need to have good cameras in order to click pictures. She says that it's your perspective, not the perfect camera that makes you a better photographer. "When I started photography, even I had a desire to buy a DSLR but being from a middle-class family it was not very easy and as time passed, my work kept getting better, I found that smartphone photography is my style and that's what makes me different from others.", she says.
"It is always about creativity, playing with lights, and pushing your limits much more than your device. So, I invested in a better phone and explored my creativity through it", she adds.
A Piece Of Advice:
Brijal advises photographers who are aspiring to learn and grow, to attend photo walks where discussions with like-minded people help a great deal. "It will help you communicate better with the community. It is a gala for photographers, where you work and enjoy at the same time. The discussions with like-minded people always help you grow without a doubt.", She says. She also advises budding photographers like her that no matter how busy they become, finding time for photography is something that makes them a honed artist. "As a photographer, you need to keep clicking as much as you can. It will only make you better and with every shoot, you will learn something new for sure", she concludes.
We wish this budding photographer who is showing a perfect balance between profession and passion; long, photographic years to come.

Follow Her Works

Know More About Her