Meet Robin Chaurasiya – the woman behind KRANTI: A revolutionary NGO that empowers children of sex workers to bring about the wind of change!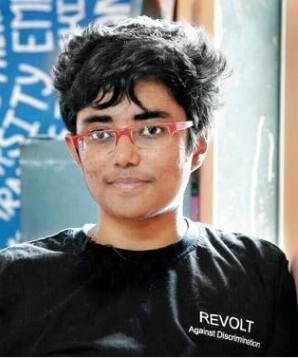 Striving to bring about a change and shattering all stigma around the queer and the oppressed is Robin Chaurasiya. A woman of Indian origin, from Indore, born and brought up in the United States of America. A graduate in psychology and political science, Robin served as a Lieutenant in the United States Air Force for the longest of time until she was eventually kicked out for being a lesbian, under the 'Don't Ask, Don't Tell' principle. She also holds a post graduate degree in gender studies.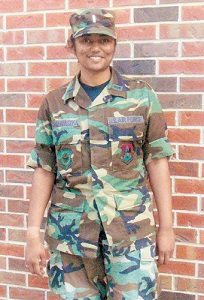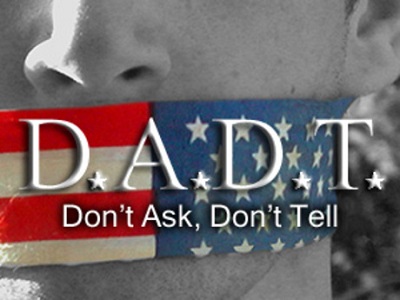 Robin's decisions in life stem from the many problems she herself faced – Being a brown woman and a socially unacceptable lesbian in the US to episodes from her childhood of the domestic violence and her mother's schizophrenia.
Today, in retrospect, all of this has in some way contributed to who Robin is as a person. Never for once, did she allow the villains of circumstance to take over her life before she lost herself in the process. Robin's life has been one hell of a rollercoaster with more downs than ups. It was during her time volunteering for an anti-trafficking NGO in Uganda that she first visited Mumbai. During this time, Robin grasped a full picture of the issue at the grassroots level and it was then, the foundation for Kranti was laid.
A true Krantikaari in every right
Kranti, as the very name suggests, stands for revolutionizing a trade that from time immemorial has been looked down upon. Sex workers are ostracized from the community because the very nature of their work and background suggests a demeaning status. But what many fail to realize is that at the end of the day, these sex workers are humans after all. Humans who have been forced and trafficked into the trade.
Kranti is the NGO founded by Robin that works to empower children of sex workers aged 12- 22 and other exploited women from Mumbai's infamous red light area – Kamathipura. They are taught in an unconventional manner to become agents of social change; to help them overcome their upbringing and set foot on a new path that will redeem them of all their silent sufferings.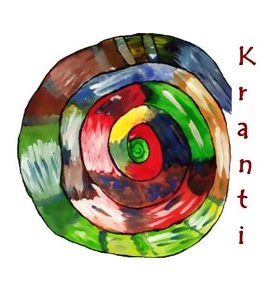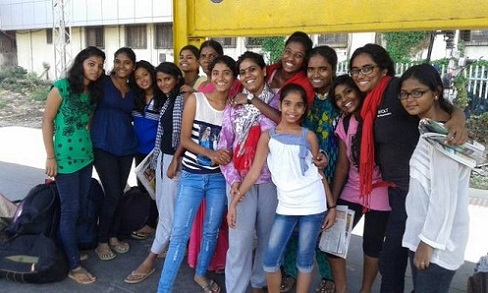 An in-depth study of the workings and happenings of this red light area will give you a brief idea about the dire conditions these women are subjected to. Most of them are pushed into prostitution at a young age while they are still unaware of their rights and what lies ahead. Trapped within a vortex of torture, both physical and mental, these women face severe exploitation on a daily basis. Once you step into the trade, there is no stepping out. It steals you – mind, body, and soul and you're never left the same.
Robin understands this. Which is why her NGO strives to nurture the minds of these young girls and not just focus on their education alone. At Kranti, there are a list of endless programs – education, therapy, art, music etc. But the main focus is love and compassion. The girls are encouraged to talk about what brings them down and are told to respect where they come from. It works like a healing center where they are allowed to forget the many atrocities their innocent minds have dealt with and where they learn to forgive themselves and love themselves just a little more.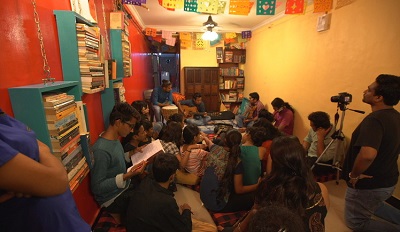 There were many hurdles to overcome but Robin did achieve what she set out to. Many girls from Robin's NGO have been featured in the media. She has made a huge difference in their lives by believing in them and giving them a platform to showcase the brilliance and resilience with which they put themselves out. Robin believes that these women should be treated as an asset to the country and not a liability. They are oh! full of compassion and spirit and have it in them to reach the highest of highs from the lowest of lows.
Robin is a true krantikaari in every right, who made up for her shortcomings by enriching the lives of the underprivileged and unfortunate by helping them recognize their full potential. Robin was recently nominated for the Global Teacher's Prize.