Ran away from wedding and came back home after seven years - cracked the UP Provincial Civil Services.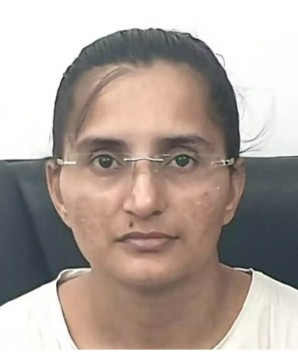 Hardships are common in everyone's lives. It depends on how well you handle them. When you take a decision, a few stand by your side while many can oppose. What if your family doesn't like what you do and force you into something else? It all depends on how well you convince them and make them understand what you need. Sometimes, things go out of hand and even the family might not help you in pursuing your life by yourself. When you know what you are doing is right, go ahead. All those who pulled you back shall pat your shoulders later. This is what a Meerut-based woman had done back in 2013 and now, in 2020 she is being embraced not just by those who pulled her back but also by every young and old. This is her story and I'm sure this would help all those who are struggling to make a choice.
Answered The Tough Call:
It was 2013. Sanju Rani Verma, a girl from Meerut who finished her graduation from RG Degree College in Meerut, was pursuing her Post Graduation from Delhi University. Her mother expired and then, her family started to compel her to get married and "settle down". Like most of the family members, Sanju's family also thought that her life shall be "complete" with a wedding. But Sanju Rani had different plans altogether. She was aspiring for the PSC exams and wanted to achieve her dreams. She tried to explain to her family the same but to no avail. Her family tried to get her into wedlock forcefully and she tried all ways to convince them. With no result, she decided to leave home to chase her dreams. What more can you expect from family and society with respect to their thoughts on the girl who ran away from marriage apart from negativity and taunting. The girl had to lead a lonely life as if she had no one to care for. But her focus was only on the Civil Services exam.
"After my mother's demise, my family started building up pressure to get me married. I tried to explain but all in vain. Then I decided that they cannot see the things from my perspective and I would rather live by my own because I was not ready to settle for anything less.", said Verma.
The Darkest Days That Showed the Taste of Life:
After she decided to leave her home and continue to pursue her post-graduation, she started to prepare for the Civil Services alongside. But things were not so easy. Verma rented a small apartment and started funding herself by taking tuitions. She also went on to take part-time classes in private institutions. Fleeing home with little money and all dreams gave her immense hardships but deep down she knew all that she was going through was worthy.
Seven years down the time's magic lanes, she cracked the Provincial Civil Services (PSC) examination to become a commercial tax officer.
"My family was upset with me because I started living by myself. But I know they will be happy to see me as an officer. I am very much aware about my responsibilities and want to support my family in every way possible. But I do not understand the societal pressure… not letting your daughters study and marrying them off.", says Sanju Rani.
Sanju took her coaching from Abhishek Sharma who, she says has played an instrumental role in her success today. Just 18 days before the scheduled date, the mains exam was postponed due to certain reasons. But this was a boon to Sanju as she was suffering from chicken pox at that time. Things fall into place for those who put their soul into achieving them. Isn't it? The exam was rescheduled, Sanju gave her best and the rest is history. She is now about to take charge as a commercial tax officer in U.P.
It Doesn't End Here:
This success is not an end. Her aim is to prepare and clear the Union Public Service Commission and become a District Magistrate. She says that she has no regret in what she has done 7 years ago. She says that she wants to support her family financially. She expressed hope that those who once disrespected her choice to lead a life of her own would now respect her as she rose to be something great.
"Her success is a defeat of the society's conditioning, where daughters should always be under the norms of patriarchy.", says her teacher.
A True Inspiration:
Her story says that it's you who should mould your life. It's you who should know what you want and where you ought to be and what's rightly meant for you. Once you know what path you must walk, it's your responsibility to clear the weeds and sow the right seeds. You must be the tiller and you are the harvester. Once the crop yields, the world that once considered you worthless, looks up to you.
Let's wish this lady all good and may we have more independent and daring officers like her.