Married off at 9, widowed at 23 with 3 children, this extraordinary woman is an International swimming champion at 57.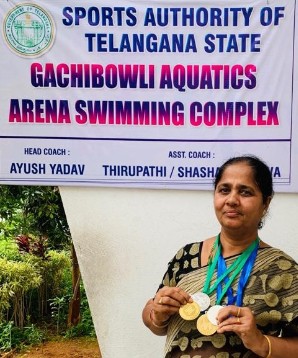 Life Is To Live
Age is not a barrier that bars you from chasing your dreams. Age is not a hurdle that hinders your high rising spirits. Age is nothing when you have everything in you to show the world who you are.
At the age of 9, when she didn't even dream of a dream for her life, Vijaya Lakshmi had to enter the wedlock. In what she calls as a happy marriage, this doll in the glass door came face to face with life after the sudden demise of her husband. By the age of 23, She remained a single mother with the responsibility of 3 kids on her shoulders. Working as a Fourth Grade Employee at the Singareni Coal Mines, a job that she gained after her husband, she brought them up, educated them and made them self-standing.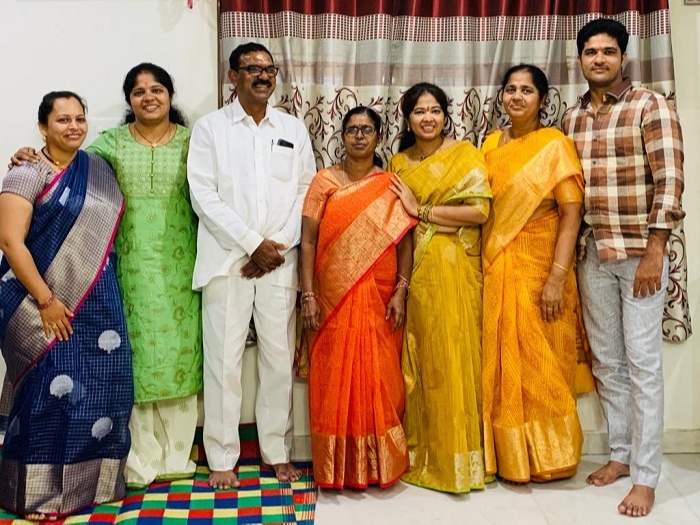 The Revival
When Vijaya was diagnosed with arthritis that gave her terrible joint pains, she resolved to get into some physical activity to give an end to the suffering. She embarked on to her favourite activity that she loved as a child - Swimming. What started as a step to improve her health turned into her identity.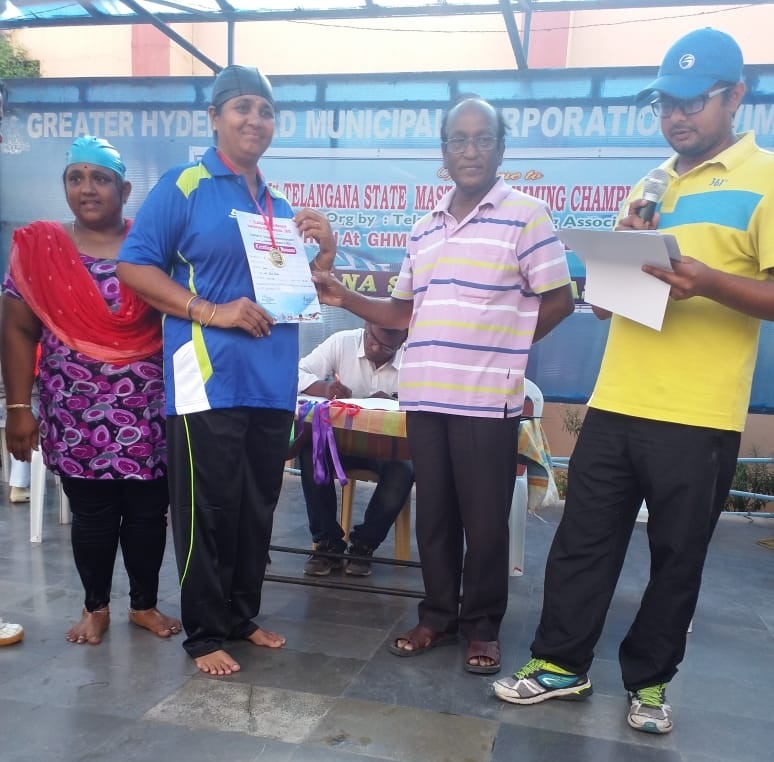 Check Here To See More Swimmer
Went to see, came back with Medals.
Her swimming coach invited her to go along with them to witness a swimming championship at Hyderabad. Once she reached there, no one could stop her from jumping into the pool and BOOM! a tough competitor dived across the waters and got home two GOLDS. She was the oldest among all the participants with her age numbering to 52. Her voyage onto the winning waters thus started. She mastered all the strokes in swimming. Dashing the stereotypes, she has been setting records in various championships at Regional, State, National and International levels since then. Not just in swimming, this 57-year-old gives a tough time in the ground to the youngsters in sports like Throw ball, Shot Put, Javelin throw and Speed walk.
The Second Innings.
A happy-go-lucky child and a carefree wife whose life was a bed of roses had suddenly fallen on a grave of thorns at a very young age. Only the dried up tears and untouched loneliness knows how much she has endured for 30 long years. After 50, she didn't resolve to relax or spend the rest of her life cribbing about her lost age or the age-related ailments. She decided to get her everything back.

"After the 12th Master's National Aquatic championship at Bhopal, while I got into the general compartment in the train to get back home, the TC saw the ID I was wearing and offered me a seat in First AC" - she proudly recollects.
Her Message to the young and the old.
When digital demons are gulping the kids'free time these days, Lakshmi advises the parents to involve their kids in some or the other physical activity. This, she says, improves their concentration, physical fitness, and memory. It helps them to perform well in all the spheres. It instils in them the sportive spirit, makes them confident and bold. They will be ready to face any challenges that life throws.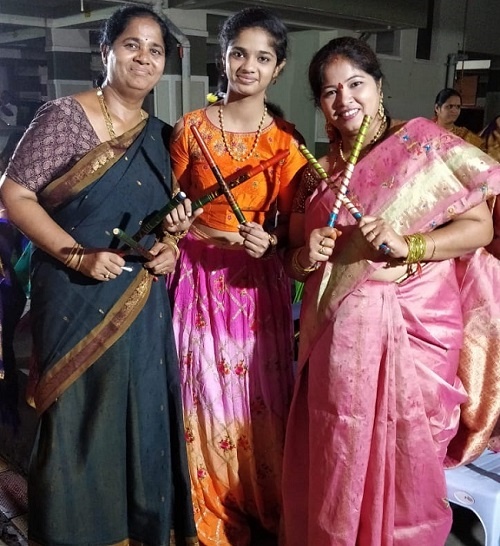 To all those who say that they cannot do something because of their growing age, she says, "Musalivallam ayyam anukuntene moolapadatam" (Telegu) which translates to a beautiful message that if one thinks he is old, he certainly is worn out!!
Future Plans.
She is clothed in Strength and Dignity and she laughs without fear of the future; taking one day a time and grabbing every opportunity that knocks her door.
"Live a physically, mentally and emotionally complete life and leap at every chance that greets you in your way" - she concludes.