Neel Roy the new swimming glory will go a long way creating histories to be cherished later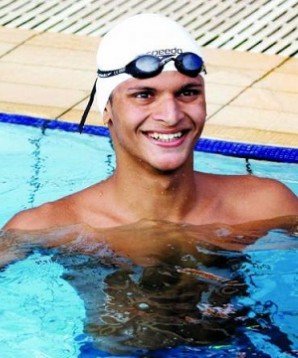 Knowing this young boy called Neel Roy
Once you know the boy is the new swimming glory, it's inevitable to know more about this young boy with his shining future in swimming. Neel Roy is a young and talented swimmer who hails from Mumbai. He has been trained from the known Khar Gymkhana, Mumbai. He was born and brought up in Mumbai and is a 16-year-old teenager who holds national record in swimming bagging the Gold Medal. His passion for swimming started quite early when he was in school. In fact, it all started, when the teenager was a cute little kid of five years, and he just chose swimming casually in school later making things big. He is the student of the prestigious institute - Jamnabai Narse.
The Neel Roy Achievement
Neel Roy has been unstoppable since he took the plunge in the domain of swimming, let's check them out
35th GLENMARK Junior and Sub-Junior National Aquatic Championships 2018
Neel was seen representing in the said event was seen qualifying for The Youth Olympics and at the same time was judged as the fastest swimmer by completing the 50 meters freestyle swimming competition in mere 00:23.85 seconds. This was the recent swimming event in his life, which was held in June 2018 wherein he was beating the others like Tanish George Mathew and P E Selva Prasanna.
Khelo India School Games
Let's start with his latest feet when he bagged the Gold Medal in a national swimming championship. Talking about the latest from Khelo India School Games held in February 2018, the 16 year old young boy was able to finish his swimming race of 200 meters freestyle along with qualifying the 50 meters butterfly finals thus bagged the medal for the swimming competition in the said games, which was held at the known location called Dr. SPM Swimming Pool Complex. Interestingly, Neel participated in this category the first time and was able to create history in the above-said category of swimming completing the swim race at the time duration of 2:10.74 sec, which smashed all the previous records and went on to leave behind his competitor by around nine seconds.
40th Bombay YMCA Inter School & Junior College swimming championship.
Similarly, the young boy has won three gold medals in the 40th Bombay YMCA Inter School & Junior College swimming championship which was held in December 2017 at the known location Mandpeshwar Civic Federation Pool in one of the Mumbai's suburbs called Borivli. He competed in the U17 Boys swimming championship in 100 meters freestyle completing his race in 52.67 seconds along with the 100 meters backstroke completing the same in 59.17 seconds, while the third gold medal went to this young boy in the 100m breaststroke.
43rd Glenmark Junior National Aquatic Championships
Neel Roy has been always unstoppable and has been accomplishing several feet, and same goes for the 43rd Glenmark Junior National Aquatic Championships held in Sports Complex in Pune. In July 2016, he created a national record in the 200 meters boys group, which he completed at the time span of 2:11.13 sec.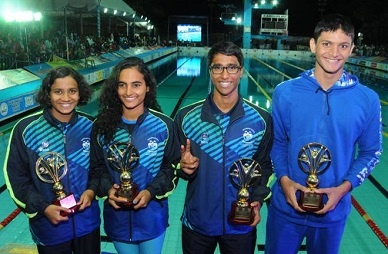 8th Matunga Gymkhana Open Swim Meet
In this event, the young swimming icon in Feb 2015 was seen breaking previous records and making history. In the under 15 championships held in a Mumbai suburb won four gold medals and thus making new records. In fact, in this open swim meet, the young boy was able to make four different records.
Wrapping up
The young and dynamic swimmer Neel Roy has much more miles to go when it comes to swimming. This is just a beginning of creating a series of history in this domain.