Man from Gujarat creates a name for himself as the swimmer who will never drown out in history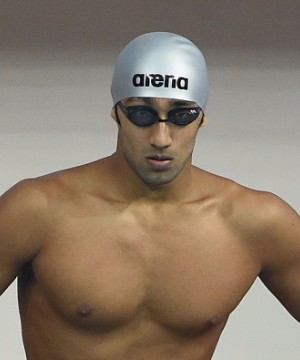 From among India's most accomplished swimmers, Anshul Kothari is one name that shines through. He has represented our country in numerous platforms bringing pride and honor to India. He has taken part in the Commonwealth games and the Asian games. In 2010, he came out to be the first swimmer from Gujarat in the history of the country, to play the major leagues. He has since taken part in over 29 national championships where he represents his home base – Gujarat.

Swim Against the Stream
When he was just 4, unfortunate news revealed to him a condition that was to be the very catalyst in his life – he was diagnosed with chronic flat foot condition. This is a condition whereby the soles of a person has no arches and their feet come in direct and complete contact with the ground. The doctors' advised surgery but his parents believed there were better measures to be taken. They enrolled him in sports and physical activities – a rather unconventional approach to such a condition. This decision set the path to his swimming career. He started out in the gym and then a summer camp full of swimming solidified his passion as one to do with swimming. He developed a strong feeling one can only relate to love towards the sport and there was no looking back.
Just Keep Swimming
A career that spans as wide as the swimming tracks, Anshul has proved himself worthy on more than just a couple of occasions. In the 19th Commonwealth Games that took place in 2010, he swam the third leg in a 4 x 100m relay which set his record as being the first in the history of events to qualify for the finals.
In the initial stages of his career, he swam few open water competitions. In 2005, he swam and completed the 62nd longest swimming competition in the world and finished second place as he completed the event in a matter of 10 hours and 28 minutes. This was a remarkable feat indeed.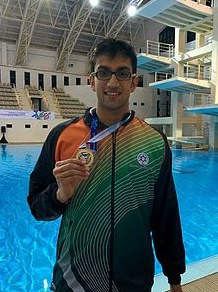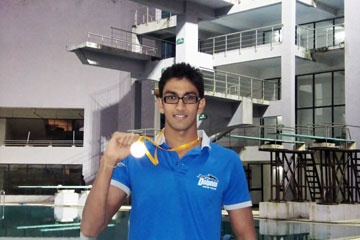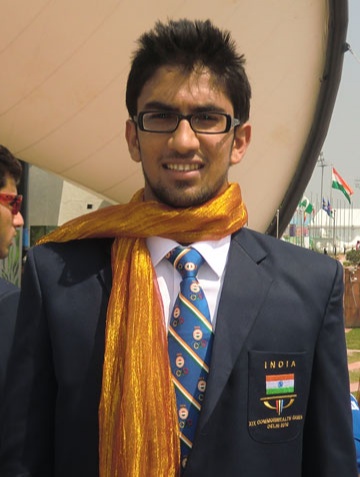 The man had been a consistent swimmer for Gujarat and at the National Championships of 2011, he ended a medal drought in the state by snatching gold in the 50m freestyle event. Anshul's swimming style involves freestyle and butterflies. Kothari was also part of the gold-winning team in the freestyle relay event at the Asian Age Group Championships both in 2011 and 2015.
Among all the sportspersons from Gujarat, Kothari's tally of personal medals far outweighs and outnumbers any other individual. He is the highest medal holding person to come out of that state.
In 2006, he was honored with the Sardar Patel Award and in 2014, he was awarded the Junior Eklavya Award by the Government of Gujarat for his outstanding performance in swimming.
Personal Life
The now-28-year-old finished his graduation in computer engineering from Sardar Vallabhai National Institute of Technology, Surat. During his time in college, he took active part in sports and contributed massively on the extra-curricular sport activities. He has even made several appearances in the Indian team. Currently, Kothari is completing his MBA course in Indian School of Business located in Hyderabad.