Mangaluru's nurse recovers from Covid. Motivates other nurses to render fearless service.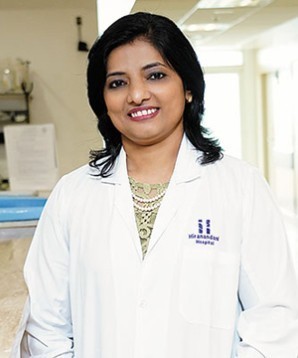 While everyone knows how important a doctor is, nurses somehow remain 10 steps backwards in gaining that recognition. The service they render staying very close to the patient is priceless. While the doctor tests and prescribes the medication, it is the nurse who stands by the patient until he/she recovers and makes sure that the whole treatment is followed without anomalies. Their intrepid service is what keeps them on par with the front-line soldiers on the border. Though their service went unrecognised over the years, with the outbreak of Corona virus pandemic, the world started acknowledging their brave and selfless service. On this note, came into limelight, the commitment of one such nurse from Udupi, Sheryl Jyothi Cornelio.
What Was Learnt As A Child Stood For The Later Years Of Life:
This daughter of Udupi belongs to Mount Rosary Parish, Santhekatte, Kallianpura. Born to Thomas and Emelia Cornelio, she married Alfred D'Souza from Pamboor. With two children Lyena and Liesel, she is currently living in Mumbai. From Manipal College of Nursing, Sheryl secured her MSc and MPhil. The influence of her father was huge on Sheryl. The concept of "caring for the subordinates" came from her father's philosophy of "caring for the younger ones". This philosophy that was unconsciously instilled in her made her a wonderful leader later in life. In June 2018, 39-year old Sheryl who has gained over 13 years of experience in nursing became the deputy director of the Nursing Department at Dr. L H Hiranandani Hospital. Under her able management, over 250 nurses discharged their duties efficiently.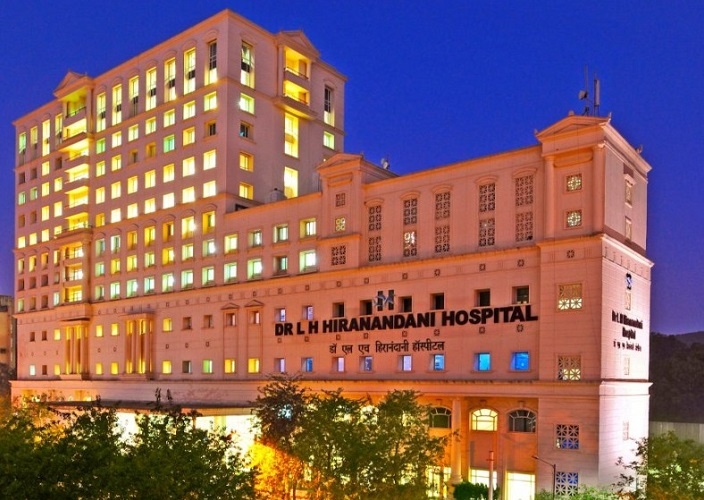 A Compassionate Nurse And A conscious Leader:
Integrity is the prime ingredient in Sheryl's leadership recipe. "Integrity results in gaining the confidence of those around them. These people then become dedicated employees, friends, and strong supporters of a shared goal," says Cornelio. Sheryl's work as a nurse and as a director of the nursing department came into the spotlight with the outbreak of Coronavirus pandemic. During the duty, she herself contracted the virus but she came back within two weeks.
I resumed immediately because many others had also tested positive
she says. As the virus started hitting badly, Sheryl had to balance the increasing workload on one hand as well as the team on the other. The members of her team, the young nurses grew anxious each day that had to serve the Covid-19 victims. Instilling confidence in them was the foremost task Sheryl has shouldered. Only if the team is made mentally strong, she thought, they can discharge their duties efficiently. She prepared the nurses and sent them into the Covid wards the way soldiers are sent into the battlefield. She organised frequent counselling sessions and interacted with them on a one-to-one basis regularly. She visited the nurses in their accommodation which gifted them a feeling that someone cares for them. When any of her team members contracted the virus, she ensured proper treatment and personally monitored their recovery process. Also, Sheryl had to manage with minimal staff as most of the nurses, in spite of intense moral support left for their native places. The way Sheryl handled this using her wit and grit inspired and impressed many. Most of the nurses who resigned out of fear gained the nerve and came back to service.
"Sheryl is an asset to the organization as she ensures that the patients get optimal care in the hospital. In addition, she also ensures regular developmental programmes for her team and keeps them upbeat.", says Captain Valsa Thomas, director of nursing in the hospital. All in all, her regular motivational activities, counselling, and interactions with the young anxious nurses helped them to cope with the fear of being the virus victims. What her colleagues tell about her is more than a lifetime achievement.
Sheryl readily takes challenges head-on and ensures optimal nursing care. She holds staff development programmes and monitors the professional performance of the nurses while mentoring them. She is an asset and a leader with zeal. they say.
For her outstanding contribution as a manager and a leader of about 250 nurses, Forbes India mentioned her as one among the country's '100 Great People Managers'.
Anyone can perform a given task. We also see people going beyond their comfort zones to reach heights. Achieving what you desire for individually is on one side but managing a team of people and motivating them to stand on a single platform to achieve a collective goal is awe-inspiring.

Follow Her