Providing lifelong care, treatment and rehabilitation to the abandoned and destitute women is the mission of Mauli - a doctor couple's kind gesture.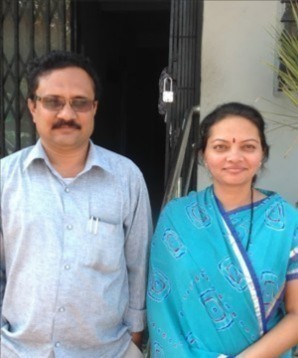 Doctors are considered equal to gods. They are the life savers and many of them go beyond their limits to save their patients. Above all, there are a few others who selflessly dedicate their time, money, energy, and skills to change the lives of the unfortunates. While we pass through the streets, we come across many people on the footpaths, under the foot over bridges, parks, railway stations, etc. These people behave abnormally, wander aimlessly, and many of them don't even have knowledge of what they are doing. We often ignore them and get along with our busy lives. But, this doctor duo did not just pass by. They took a closer look at the destitute and abandoned women, embraced them, and decided to change their lives altogether. When a completely normal woman who walks on the road has no safety, what about women who live on the roads with no one to take care of, no roof on their top, no clothes to wear, and no food to eat? Can we even imagine the extent of assault they are subjected to? What if these destitute women are pregnant? What if these women are taken advantage of? What if they die on the roads? What if? Aren't these thoughts scary? While the rest are just confined to thoughts, Dr. Rajendra Dhamane and Dr. Sucheta Dhamane who also were terrified at the plight of these women, took a step forward and embraced them. Let's see what they have done and I'm sure after knowing about this couple, you are sure to be inspired.
Anything That Touches The Heart Strikes An Impact:
One day, while commuting to their respective workplaces, Dr.Rajendra and Dr.Sucheta noticed a mentally challenged woman sitting amidst piles of garbage. They observed her closely and were appalled to see that the woman is eating her own stool. They gave away her, their lunch boxes. This happened in 1998 and since then they started feeding and helping more such women using their own resources. They fed around 90 women initially.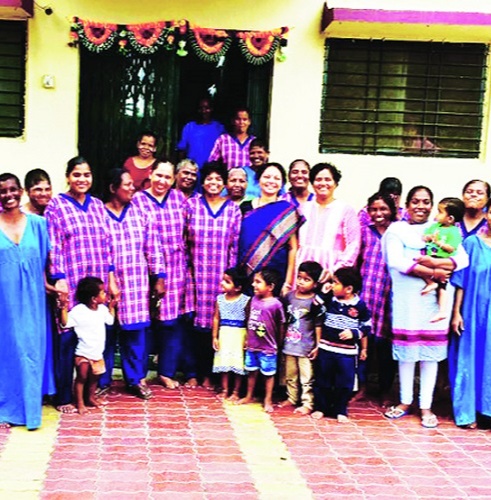 An Idea to Expand Their Sphere:
The thought of serving the needy came to their minds not all of a sudden. Doctors Rajendra and Sucheta have graduated from the same medical college. During their college days itself, they have resolved to take their education to benefit those who needed it the most. Eventually, they got married. While Dr.Rajendra started his own clinic in Ahmednagar, Maharashtra, Dr.Sucheta started her career as a professor in a medical college. As soon as they set to helping the destitute women, slowly, they felt that they must start a home. This home, they thought, must shelter those homeless, abandoned women, give them solace and allow them to rehabilitate. If it's a home, they can be sheltered, taken care of, given treatment, and can be protected from sexual abuse. On this note, Dr. Dhamane's father Bajirao Dhamane Guruji, happily donated his 6000-square feet plot in Ahmednagar. In 2007, the construction of the home was completed and it was named "Mauli Seva Pratishthan" (MSP) and was popularly came to be known as 'Mauli'. Ever since its inception, the home stood by its name "Mauli" which means "mother" in Marathi. MSP - the mother of abandoned mothers.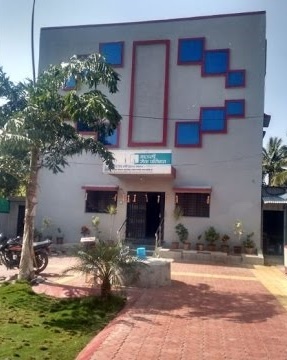 Mauli Seva Pratisthan - The Savior
At MSP, you will not only find abandoned, destitute women but also those who suffer from extreme illnesses. Women who are suffering from critical health conditions like AIDS, TB, renal disorders, critical cardiothoracic diseases, venereal diseases, etc. get good care and quality treatment at MSP. In case of a woman's demise, her funeral is carried out by following all the legal formalities. Currently, Mauli is housing 300 women and their 29 children many of whom were born at the home.
"We hope to raise them to become honest and respectable citizens of society.", Dr Dhamane says about the children.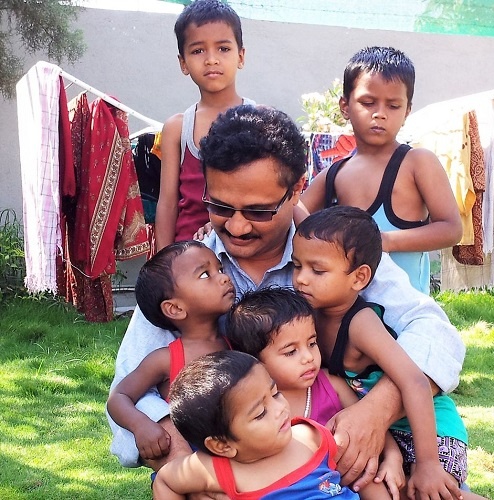 To render her wholesome services and to dedicate whole of her time to the service of the destitute women, Dr. Sucheta left her job and has been serving Mauli's mission while Dr.Rajendra is continuing his work at the clinic to cater to his family. He also went on to pursue his post-graduation in Clinical Psychology to help the women at Mauli who are suffering from mental illnesses.
At Mauli

:
Mauli operates 24×7, 365 days. Personal attention is given to women right from waking them up at 6am, helping them clean up and eat and to sending them to bed at 11pm. Attendants at Mauli work with utmost compassion.
The attendants bathe them, dress them up and do every minute chore for them. They are fed and given medicines regularly. To those who are psychologically affected, and to the victims of dangerous diseases like AIDS, etc. special care is given. Mauli has been running entirely on public donations so far. Also, the recovered women and those who start their new life come back to work at Mauli. The couple, along with the recovered patients shoulders multiple roles as doctors, cooks, ambulance drivers, attendants, nurses, lab technicians and as cleaning staff. Mauli has a cutting edge intensive critical care unit especially for the mentally, physically and critically distressed women. The infrastructure necessary for taking care of them is arranged at Mauli Seva Pratishthan. The units are well established with ultramodern equipment as in professionally and commercially run Intensive Care Units. The Mental Health Authority of Maharashtra accredited Mauli Seva Pratishthan as a licensed institute working in the field of psychiatry and also attributed an ISO 9001-2008 certificate.
The Thorny Path:
Mauli is facing issues with meeting the daily recurring expenses on visiting experts, doctors and paramedical staff. "Mauli Seva Pratishthan has no fixed source of income of its own and working only with the help of individual donors and philanthropic organizations", says Dr. Dhamane.
Also, out of the 300 women who stay at Mauli, most of them need regular medication, adult diapers and sanitary napkins. Some must be given critical medical care unit. Fund-raising has become a challenge and to meet the rising expenses, Mauli is looking for helping hands so it can continue its services to benefit the destitute women.
When professional doctors have sacrificed their everything to a great cause, is it really difficult for us to just lend our helping hand to let the good work continue? Let's join hands to spread the word and may we help secure more lives. Click here to Donate.