Listen to understand how his Indian classical renditions fit into modern scene. To popularize ?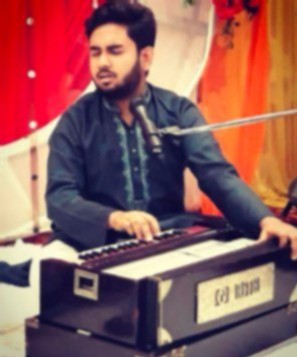 Check his Facebook profile and land on his Instagram page, you will fall in love with the world of a music lover who embraced Hindustani Classical music. Check out his YouTube videos, you will be honey-dipped into the sweetness of his renditions. His renditions fit into the modern scene giving them the fragrance of Hindustani Classical tunes. You will enjoy the chillness of a winter's day, the divine aroma of the heavenly bhajans, the magic of a mother's love and whatnot, through his songs.
Mother - The First Guru:
Kaustubh hails from Jamshedpur, Jharkhand and he found himself driven into the world of music when he was just five years old. Though his parents were not professional singers, both of them had a deep knowledge of music. Music always remained a part of their lives and to put it the other way, music is just their family following them in all of their everyday duties. Kaustubh's inclination towards music could be for the same reason. His mother, Ms. Chandrani Bagchi, was Kaustubh's first guru. "I started learning music from the age of five and the very first teacher who taught me was my own mother", he told a release with pride. Undoubtedly, it is his parents who transferred the interest in music to Kaustubh.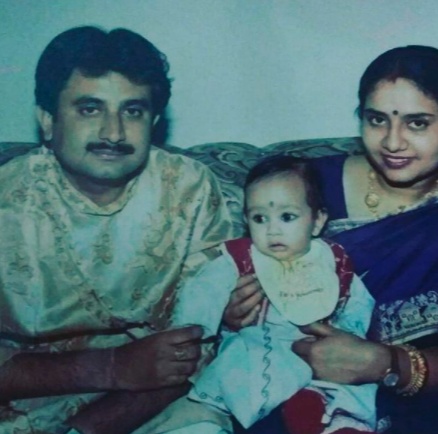 Professional training.
The music journey that started at home when he was five, took a formal note at the age of seven from Smt.Uma Guha in his hometown Jamshedpur. Kaustubh started training under Smt. Uma Guha who he addresses with reverence as Guru Maa. Kaustubh trained under her for more than a decade and by the time he finished class 12, he was introduced to all that he should know about Indian Classical Music. Though it's an ocean of knowledge, Kaustubh managed to gulp as much as he could with the blessings of his Guru Maa. "Learning from her and following in her footsteps has been one of the best and most cherished gifts of my life.", he says. Along with pure Hindustani Classical music, Kaustubh also found an inclination towards other related genres like Bhajan, Thumri, and Ghazal.
Kaustubh went on to pursue a Bachelor of Arts in Vocal Music in the year 2018 from Rabindra Bharati University, Kolkata, with a desire to study music academically. He is currently in his final year of graduation. "I am trying hard to learn as much as I can so that I can fuel my passion for music in the right sense", he said. Apart from music, Kaustubh is also an avid reader of detective novels.
Accomplishments So Far:
The training he received from Guru Maa coupled with his dedication and Kaustubh has got into his credit, numerous awards, and recognitions. He bagged the first prize in the All Jharkhand Music Competition and became the champion for two consecutive years - 2016 and 2017. He stood as a finalist in the prominent Classical Voice of India, 2017 organized by Sangeet Milon held at Lucknow. He also performed at one of the most notable platforms, Subah Savere at Ranchi in 2018. This platform provided by the Ministry of Culture, Jharkhand, aims to encourage young and aspiring musicians. He stood second in the prestigious music competition organized by Chetla Murari Smriti Sangeet Sammilani in 2019. The same year, he bagged the first position in another prominent music competition organized by the Vistar School of Indian Classical Music.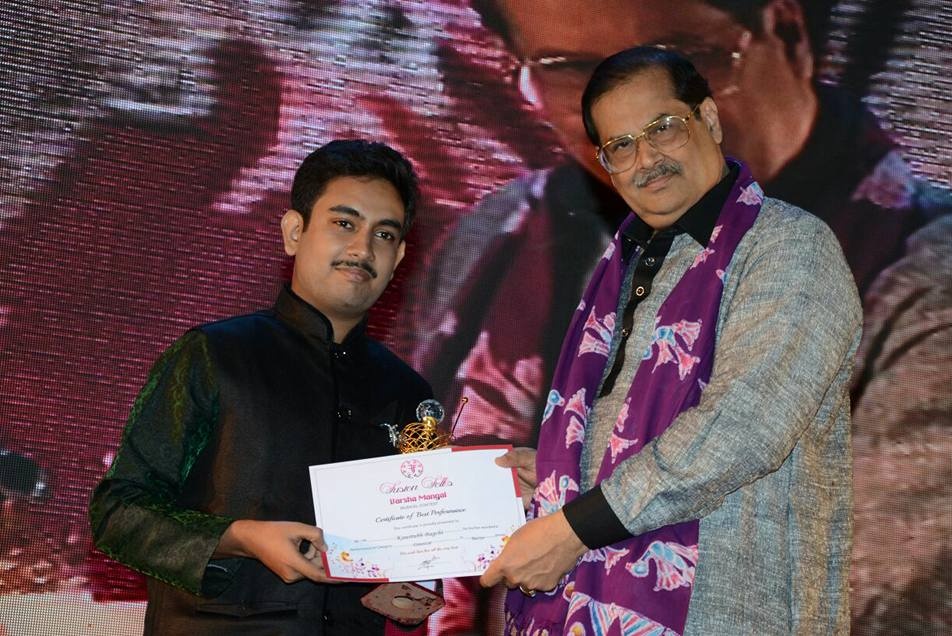 He extends his sincere thanks to his parents and Guru Maa who, he says, is the sole reason for whatever he has been achieving. "All that I am today is because of my parents and my Guru Maa.", he mentions. Aspirations For The Future: Kaustubh, who won numerous shows says that he is being recognised by people increasingly these days. His Instagram has got many people following him and his YouTube videos are receiving much acclaim. He says that he continues to keep the fire of music that was first lit by his parents and later brightened up by his Guru Maa, alive for the years to come. He says that he wants to spread the goodness of Indian Classical music that's being forgotten under the trance of western pop. Though multiple singers have come forward to revive Indian Classical music, Kaustubh says that he wants to set his identity using his roots of Hindustani. We wish kaustubh popularises Indian Classical music in his own style and may all his dreams fulfil.

Like and Subscribe to His Channel for More Videos

Follow His Work

Follow Him