Digital libraries helping people get jobs. who is this LIBRARY MAN?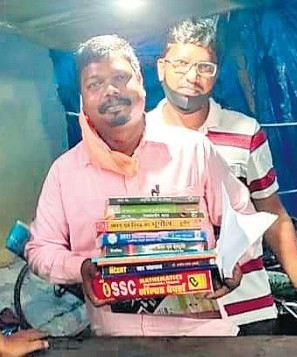 What if he has not realised his dream of becoming a civil servant? His main motto was to serve the needy and he started doing it for more than a decade now. To uplift the poor and the underprivileged doesn't require one to have a degree or a designation. The qualification and the power will just be one thing - a kind heart. That's what Sanjay Kachyap has proved. Let's get into the inspiring story of Kolhan's Library Man whose initiative helped hundreds of civil services aspirants gain jobs.
The Idea Of Not Letting Others Suffer As Fate As His':
Sanjay is 40 years old and is from Pulhatu village in Chaibasa in West Singhbhum. He, whose parents are manual labors, works as a market secretary of the Agriculture Produce Market Committee (APMC) in Parsudih, Jamshedpur. He finished his graduation in History Honors from Tata College in Chaibasa. He attempted civil services exam for two times but couldn't give further attempts owing to lack of funds. He then cleared the Railway Recruitment Board exam and joined as a train guard in 2004. He later cleared the Jharkhand Public Service Commission examination for Market Secretary in the agriculture department in 2008. Sanjay, who faced educational hindrances due to financial constraints decided to help other underprivileged students so that they can realise their dreams.
The Temples Of Learning:
Kachyap bagged the support of a few of the tribal academicians from the districts of Kolhan region and has started the Digital Library in 2008. This first digital library was set up in a community hall. Ever since then, for more than a decade now, Sanjay has established digital libraries in rebel-hit areas like Manoharpur, Kharsawan, Gudabandha, Dumaria and Mosaboni.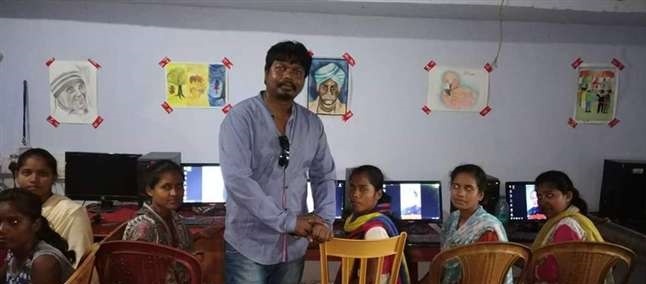 Sanjay contributes half of his salary towards this cause and the rest is pooled through crowdfunding. "So far through crowd-funding we have managed to install computers and LCD projectors in 12 libraries. Books have been stocked in all the 18 libraries established so far". These books are related to school and college curriculum and also relate to competitive examinations like banks, railway, Staff Selection Commission and the UPSC. Community halls, abandoned schools and rooms donated by villagers for the cause turn into libraries. Two of the libraries are fully Wi-fi enabled providing free internet to marginalised students. He added, "The existing libraries were made fully digital to make government school students computer literate. Soft copies of many rare books are stored in these computers to make these accessible to every student". Furthermore, he also converted his car into a mobile library. He drives it to the remote villages when he is off from work to create awareness about reading books and education among children. "We also give bicycles to students from government schools in rural areas who secure above 75 per cent marks", he mentioned. So far, close to 100 students have gained government jobs with the help of these rural libraries.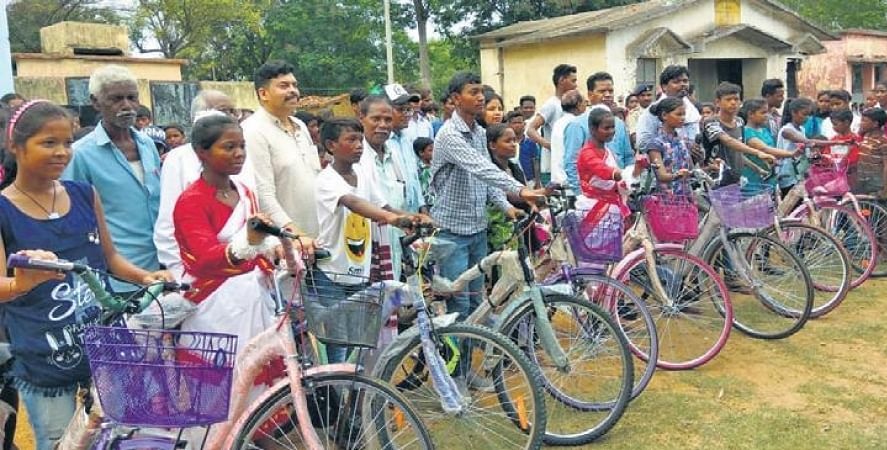 "Online career counselling is frequently conducted as a morale booster to the aspirants coming to the library.", he said.
Having money is not the primary requirement to take up philanthropic work. Having a big heart is what is required. Money and resources would follow. We wish many more deserved candidates benefit from the initiatives of Sanjay and may he continue to help and inspire. He could not become a civil servant by clearing the exam, but he has already helped realise the dreams of hundreds of underprivileged students. Many homes have seen light because of him and he has also become instrumental in influencing the leaders of trical community to work for the cause. Isn't that more than his dream of becoming a civil services officer?