LGBTQIA community helped with employment opportunities though Periferry NGO.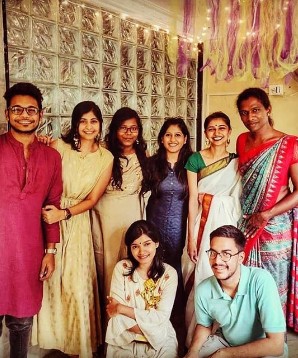 Serving Life To The Lifeless
Bharaa Bobby - the project coordinator of the Experience Team at SPI Cinemas.
Anusha Caleb - a Wealth Operations Analyst at Australia and New Zealand Bank.
Sumangali Balakrishnan- a front office executive at The Bohemian House.
Ramesh Kumar - a hairstylist at Naturals Spa and Salon.
Ok, wait!! Who are all these and why are we highlighting their job profiles?
In today's complicated life scenario, even a person who has all the basic life requirements must face difficulties in finding a job, securing one and sustaining in it. What about the people who are deprived of even these basic rights? If we leave behind the concept of a dignified life, to rain their dried-up stomachs too is a herculean task for them. Who are these people? Are there such people still existing in a democratic republic? Yes!!
The Transgenders.
In our country, most transgenders are denied employment. According to the 2018 census, 15% of the transgender community remain unemployed and those who are employed have to please their pockets with less than minimal wages. Thus, they're turning towards activities like sex racketing and begging. This, in turn, is making them more unacceptable in the society. Common public have an opinion that transgenders are immoral, incapable and unfitting in the regular group. On the whole, for various reasons, the transgenders are denied the right to maintain decent standards of living.
A Helping Hand:
To uplift the drowning lives, NEELAM JAIN founded PERIFERRY in 2017.

Who is NEELAM JAIN ?
Editor of Jain Mahiladarsh, she is a research officer in Sahitya Bharati Shodh Sansthan and founder of VAMA Jain Mahila Mandal, Gurgaon. She is currently working towards the enhancement of Sarak community in Bengal, Bihar and Orissa. She is also nominated as the Maharashtra State co-ordinator by National Minority Commission for Educational institutions, Govt. of India, New Delhi.
PERIFERRY:
There are already a few organisations for the LGBTQIA community. However, Neelam Jain realised that none of those are truly focussing on enhancing the lives and the living conditions of such people. This made her think seriously about making PERIFERRY, a ray of hope in the darkened lives of the transgenders.
At PERIFERRY :
At PeriFerry, efforts are put in order to make Transgenders self-sufficient by offering them sustainable jobs. Without proper training, one cannot be ready for the market. So, intensive training is given in the fields of English language communication, computer fundamentals, interview skills, etiquette and grooming.
It is also very important to create a safer and inclusive work environment for the transgenders. This needs to be taken care from the employers' end. So PeriFerry conducts sensitisation workshops at the employers' end and ensures employee-employer satisfaction.
Employment is provided in a wide range of fields like software, HR, Graphic design, accountancy, hospitality, customer support, food delivery, fashion and makeup.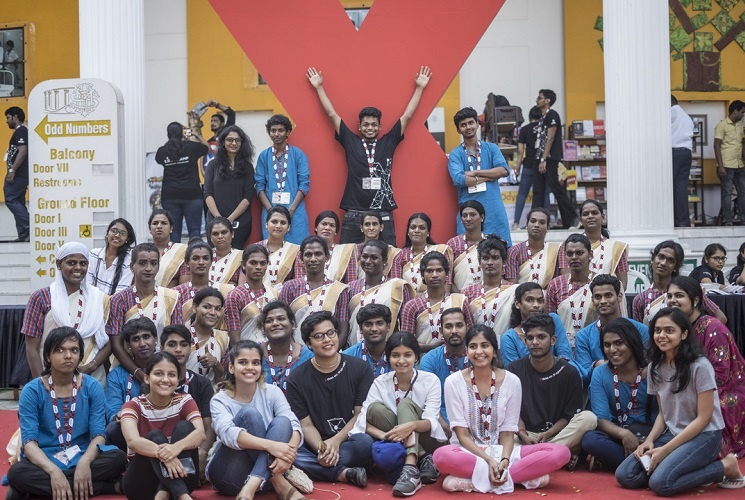 A Challenge To Overcome The Stigma:
Due to the closeted environment that they live in, transgenders are rooted to a stigma that engaging in a sexual work and begging are the only means to earn a living for them. To wipe out this notion was a serious challenge to Neelam and her team. After a bountiful of field visits, media coverages, awareness programmes etc they could convince the members of the community that there are other alternative career options to choose from for the living. Still, there's a long way to go.
Beyond What Is Required:
After employing the candidates, PeriFerry makes sure that the workplace is safe and secured for the transgenders. To ensure this, it conducts gender sensitisation workshops at regular intervals. These workshops include various activities that help people understand the different facets of sex, gender identity, and gender expression. These also include the experiences shared by the established transgender professionals. PeriFerry also took to theatre arts to throw light on transgender issues.
Neelam Jain's Suggestions To The Companies For An Inclusive Workspace:
-To ensure a bias-free interview process.
-To enact clear anti-discriminatory, anti-harassment policies and to show zero tolerance towards violations.
-To Let employees use restrooms of their choice and to provide gender neutral restrooms or transgender restrooms.
-To allow employees' dress code suit their gender identity and expression.
-To use gender-neutral language words like 'employee' or 'person' and gender neutral pronouns like 'they', 'them' and 'their' unless specified by the individual.
-To use legal name for official records and the preferred name for everything else.
-Job descriptions to be posted in a gender-neutral way.
On A Continuous Mission :
In the days to come, PeriFerry's aim is to uplift the lives of more trans people along with making the workspaces more diverse and inclusive.
Everyone deserves respect. Be it a man, a woman, a trans, a newborn and for that matter every life on earth deserves a life of its own kind and no one should be denied of his basic rights. Hats off to this lady who recognised this and working towards the same. Let's wish for a comprehensive world in the years to come.