"YOU ARE NOT ALONE. IF I COULD DO, SO CAN YOU." – Learn to deal with Trauma, Mental illness, etc.,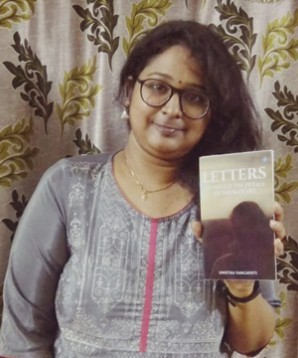 What does it take to become an author? A pen? A coffee table? A bench near a waterfall? No. Not at all. "It takes the whole of what you are to become a writer", says the young Indian author SwethaVangaveti. This fresh face greeted the book lovers early this year and ever since then, her letters started touching the lives of her readers. In a journey to collect the stories of the ordinary lives that strived to reach extraordinary heights, our team met Swetha, an ambitious girl with an ebullient persona. She readily accepted to share her story with us and we became enthusiastic listeners.
Looked down and ill-treated:
As an active child, not in studies alone, she excelled in the fields of Indian classical music and dance.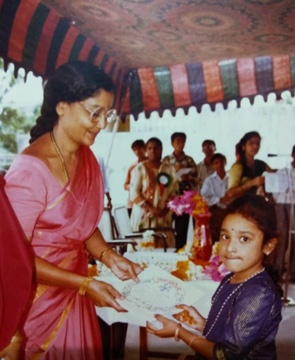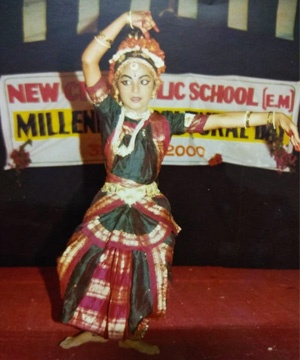 However, the path was not grassy. She faced thorny pokes from the near and dear for various reasons unknown to the little mind. She was considered empty-headed, was abashed time and again. The only solace she found was in her mother's lap but that happened once in a blue moon due to the single mother's hectic schedules. Sometimes she didn't understand what was being told to her while at other times, she couldn't react though she understood the words. During her brief stay in a boarding house left her devastated to such an extent that without her knowledge her brain stored every single incident of physical and mental abuse she endured at the age of 10. After she came out of the boarding house, she decided to show everyone that she is befitting and worthy.
Isolation ignited the mind:
Her teenage years wanted friends but being bullied at school strengthened her inferiority complex. She embraced books. She found joy in reading - a gifted habit she received from her educated and independent mother. One day, during the lonely hours of her vacation, she sat down to pen a poem pouring down all her emotions onto a piece of paper. A mighty wave of happiness greeted her and pacified her soul. Since then, she embraced words to escape from the scary world. This writing journey which began at the age of 12 continued to instil the skills of imagination, creative and critical thinking in her.
Always an outshined personality:
Her determination to prove her worth to those who emotionally and mentally bullied her gifted her with numerous victories. She stood first in her Mandal in her Grade 7 public examinations. This award boosted her morale. She loved the applause. She loved the pride in her mom's eyes and she continued to outshine. She bagged the National Award for Excellence in Arts, Humanities and Sciences. Her stories were selected as the best inspiring short stories in a National level contest run by Buddybits in association with TedX. In early 2019, she was internationally ranked among 100 best poets on Poetrysoup. What came as a crown over her head is the approval of her manuscript for publication in March 2019. A publisher has come forward to publish her "Letters" and this, she proudly presented as a dedication to her beloved mother.
Defeated monsters with massive willpower.
In 2016, Swetha has faced a near death experience - her first panic attack. She was diagnosed with Panic and anxiety disorder. Episodes of trembling, breathing difficulties, intense chest pain, hot flashes and heart palpitations shared the day's timetable with her. That, as the doctor said, resulted from the trauma of child victimization. In short, a result of child abuse. Inspite of that, she didn't compromise on her work and higher education. The support she received during this period from her mother and friends was enormous. "Fight it out and walk", I always told myself - she recollects. In December 2018, something dramatic happened to her. She suffered Anaphylaxis -a life-threatening drug reaction. With just 10% chances of survival, her treatment started. Except for her brain and heart all other internal organs were toxified leaving the skin over her entire body burnt. A dangerous bacteria called Klebsiella affected her oral cavity and pneumonia attacked her air sacs. Too many complications terrified her doctor and he addressed every concern one at a time. What doctors said will take a complete time of six months to walk and work normally, just took 20 days for her. Again, her mother's support in that journey was nothing less to infinity. Like Proverbial Phoenix, Swetha bounced back from ashes and proved that even the burnt flowers bloom.
A reflection:
Her experiences from childhood, her years of mental illness that resulted from the trauma of child abuse, the lessons from the walls of the Critical Care Unit - all have culminated into one - a rational, matured and an empathetic individual. She then decided to include all that she has gained out of these learning years in her book and wrote "LETTERS TO TOUCH THE PETALS OF YOUR HEART". This book touches various aspects of everyday existence like education and it's true meaning, heartbreak, importance of childhood, mental illnesses, war and peace, God and his true essence, superstitions and aspects of narrow thinking, women empowerment and others. A volume of 10 letters, she says, is sure to touch everyone in one or the other way.
Her mission in her words:
There's a lot of stigma surrounding mental health. People wrongly assume that mental illness victims lack willpower, have a weak personality and are difficult to manage. Such attitudes reflect ignorance regarding mental illness. People with mental illness are stronger than the normal ones. Also, victims of mental illness are afraid of being judged and unfortunately don't speak about it. Mental illness is not a shame. Suicide, self harm, locking up in an isolated room- things like these will never help. Often with lack of proper understanding, people seek the help of holy prayers rather than medical help to cure a mental illness. That's the worst part of everything.
How will the stereotypical mindsets over all the above aspects change?
Change is possible only when we act with thought and reason. This is possible only through reading. The habit of extensive reading, if inculcated right from childhood develops thinkers instead of mere followers. So, she started a ROTATING BOOK CLUB. Swetha started collecting books and set to distributing them among the children to encourage them to read. Her YouTube channel also focuses on the importance of reading and stresses on the benefits of it. She is working on building the channel and use it as a platform to spread awareness on child abuse, mental illnesses, women empowerment and rational thinking. Her words to all those who feel stuck in life :"YOU ARE NOT ALONE.IF I COULD DO, SO CAN YOU."
Bottomline:
After listening to her story, our team is overwhelmed with joy to present this on our platform as it has something to tell the present day world. While we clap for the new inventions and discoveries we make, let's discover the courage in us, let's discover empathy within us, let's discover love and connection thereby let's discover the human in us. Click Here to Follow Her on Poetry Soup to Read More Poems.