Learn to protect yourselves through NIR-Bhaya academy's self-defense techniques.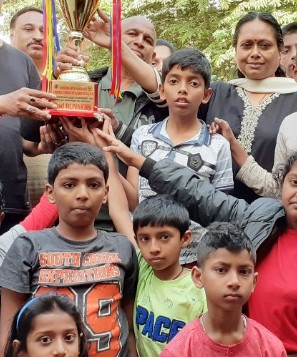 Remember the 2012 incident of Nirbhaya? It shook the entire nation. People came in a brutal encounter with terms like sexual abuse and assault. Though such incidents happened every day even before Nirbhaya's case, they were all buried beneath the shadows of various reasons like patriarchy, power etc. But it was Nirbhaya's case that shook the entire nation with rage and protests popped from every corner. While there were people who did candle rallies, shouted slogans for a few days and forgot the news, some went farther and supported the case filed, followed its proceedings time and again. A lady from Bangalore was one among those who were deeply moved by the incident. However, she didn't want to protest, light up candles and shout slogans. The very thought that she too had daughters and the question of their safety didn't give her sleep. What she did later was something that not only helped her daughters but also everyone, irrespective of age and gender.
The Problem And Her Solution:
When 50-year-old Ranjini Ganesh from Bengaluru came across the Nirbhaya incident, she was shaken and felt the constant fear about the safety of her daughters and every girl for that matter. She came across many news reports about the protests taking place. But she wanted to do something about it. Something that would benefit. Once the incident has happened, be it punishment to the culprits, or exgratia to the parents or the family members won't pacify the damage, they won't get the broken pieces together. The only solution to this, she thought, is to be "ready to face" the situation. She observed that it's not only girls who need to be saved, safety is a concern for boys, men, children and everyone. In times of need, no one would come to rescue anyone. Even if someone comes to rescue, it takes time and meanwhile the damage might happen. That's where the concept of self-defence struck her mind. She thought of starting a self-defense academy and teach people from all walks of life, ways to defend themselves.
Venturing Into Action:
As she thought of starting an academy, she needed the right plan to take it further. For deciding on to whats and hows and to take the perfect step, it took her some good time. Finally, in the year 2017, with an initial investment of two lakh rupees and with the back up of her husband G Ganesh, she launched the NIR-Bhaya Self Defence Academy. With the primary aim to train the maximum number of people, irrespective of age and gender in self defense, Ranjini designed the course plan effectively. Various courses like martial arts including Karate and Kung Fu are included. The courses of the academy focus on practical scenarios where self defense becomes the saviour. They emphasize on personal safety and train an individual in such a way that they can potentially defend themselves in times of danger. Ranjini ensured that the instructors are certified and well experienced. "They teach students in an engaging and efficient manner. There is also room for them to start their own training centres",she said.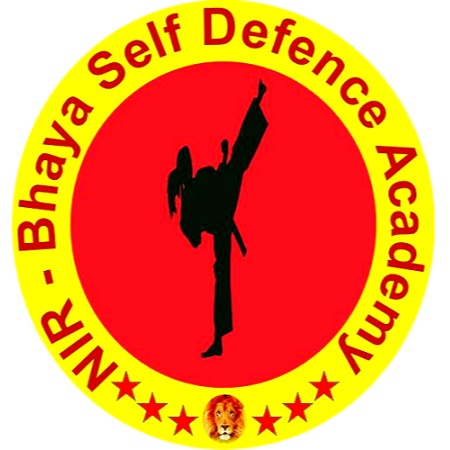 To take this to the reach of people and to make them aware of the importance of self defense, the team goes to schools, colleges, corporate offices etc. They conduct training workshops and give them room to decide upon their decision to enroll in a training course. "For schools and colleges, we usually charge them Rs 5,000 for a two-hour session. For corporates, we charge Rs 10,000 for a two-hour session. These are group training models, but individuals can also enroll and join similar workshops", she explained. Spending some bucks for learning something that's genuinely useful for the rest of our lives is no loss. NIR-Bhaya Academy introduced the belt system in their training, which means that as the individual undergoes training, in various stages, according to their learning and display of capabilities, they will be ranked as per belts just like in the case of Karate. The trainee would eventually ranked with a black belt. While this system was introduced in the beginning, slowly Ranjini felt that this whole process takes a lot of time and for individuals to be ready to face anything that comes their way anytime, they should learn the basics quickly. "Abuse can occur anytime and our students need to be prepared", she said. Abuse or danger certainly doesn't wait until the training is over. Thus, Ranjini thought that things should happen quicker. Thus, they came up with the idea of quick workshops covering different courses with different durations. Thus, within a minimum time frame of two hours, students are taught basics that are required for their practical self defense scenarios. NIR-Bhaya Academy has been generating over Rs 3.6 lakh per year. "In total, we have trained around 3,000 students already. 90 students are also undergoing the regular training which uses the belt system, like karate", she said.
The Biggest Achievement:
Though the work being done by NIR-Bhaya is being featured in print and electronic media, and has been receiving positive responses from everyone, Ranjini says that their happiness comes all the way from the success stories of their students and that is their biggest achievement. "We were relieved to hear when one of our first participants was able to escape abuse based on the techniques learnt at our academy. Also, one child from our academy was able to escape a kidnapping attempt", mentioned Ranjini with pride and a sense of relief.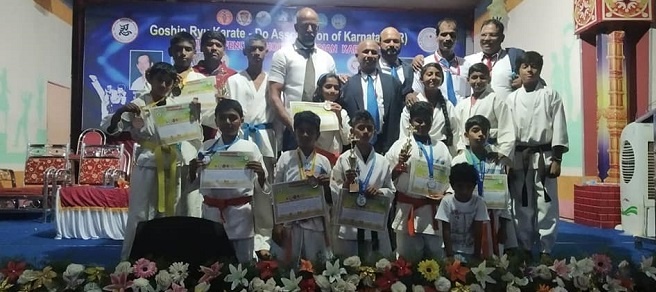 If Ranjini Has To Say Something...
Ranjini speaks of the lack of awareness surrounding rape and abuse. While there are several myths considering a woman's strength, it is important to understand that safety concerns are not just for women, they are for everyone. It doesn't mean that if an individual doesn't step outside the house in the dark, they don't get abused or assaulted. Sexual assault and abuse, she says, happens within the home as well. "Most sexual assault crimes happen within homes and are perpetrated by those who are known to the victims", she warns. "Further, we have been conditioned to think that people with a high status in society, such as doctors, teachers or religious people will never attack anyone. But the truth is that assault cuts across all socioeconomic classes. Similarly, there are more areas we wish to bring awareness in", she adds.
Thoughts For The Future:
Ranjini says that she would like to continue doing her job and create more awareness on sexual abuse along with the steps to prevent such happenings. "We want to train more students in this. This way, we hope to build a community around the academy and have good facilities to execute our programmes. I envision a day when parents ask schools whether their kids are going to be trained in self-defence",she says. She says that more can be done if government supports to train kids in government schools. "We hope to train at least 2,000 students per year in Karnataka", she said.
Hats off to the lady who not only thought of her family's safety, who didn't just sit thinking and resenting the mishappenings but also went many step ahead to make people realise that they can be their own saviours, that they can be of their own help until help arrives.

Follow NIR-Bhaya Academy