Meet the young author whose love is the universe. Published his book when just 8 years old.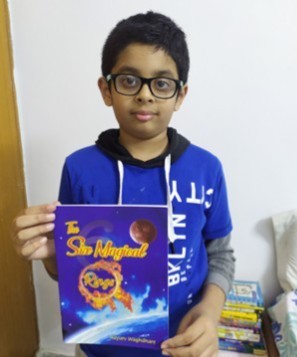 Nothing is impossible for a child. If a child resolves to do something, he gets all the positive energy and strength to do it successfully. They leave the elders flabbergasted with their astounding talents. Days seemed to have changed. Parents who always ran their kids behind the school curriculum and typical timetables turned to encourage their kids to take up their passions. Parents also started realizing that books aren't everything and their child can become a superstar if allowed to follow their passion. One such child who was encouraged by his parents has become a record holder at just 8 years old. Meet on our page today, Aayurv Waghdhare who wanted to publish his first book on his eighth birthday and DID IT.
A Book Made All The Difference:
Stars, galaxies, constellations and the whole universe in fact rolls in Aayurv's eyes every minute. This enthusiastic little boy who was born on 15th September 2012 to Rajeev Waghdhare and Shweta Waghdhare is a grade 3 student in Sagar public school, Rohit Nagar, Bhopal. He always fantasizes to go to other planets. When Aayurv was 6 years old, he saw Geronimo Stilton's Micekings Book and fell in love with it. As he couldn't understand a few words, he approached his mother for help. Shweta, instead of directly helping her son, asked him to open the dictionary and look for the words.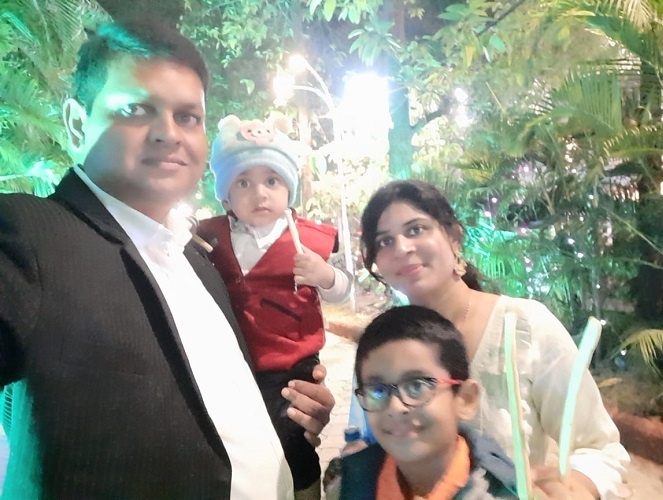 Look at this! Parents' simple acts implicitly help children learn and explore by themselves. That's how Aayurv read books right from childhood. Slowly, with all that he received from book reading, he started to write on his own. He penned flash fiction, and then went on to write short stories and then the longer ones. He asked his parents to give him more books about Geronimo Stilton. He is also very fond of animals especially the Dinosaur. He is desperate about tracing the bones of extinct animals. Thus his stories reflect all these elements. He read, read and wrote and wrote. One day, this boy of sheer grit told his mother that he wants to publish a book by his 8th birthday. Though she knows that it's not so easy, his mother Okayed to it.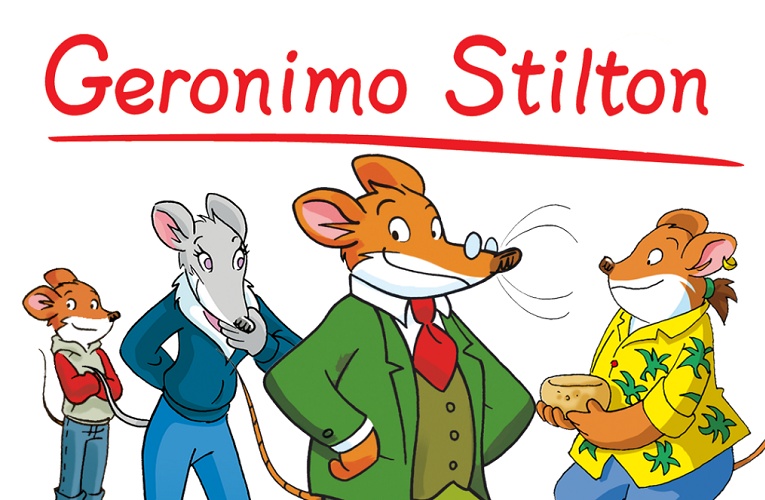 I want my self-written book to be gifted to me on my 8th birthday - he said, Shweta recollects.
The COVID-19 pandemic could bring everything to a standstill but not the boy's determination. He continued to write utilizing the time and the journey of a young author thus began.
Inspiration and Help:
When asked what was the inspiration behind him wanting to become an author, he doesn't mention a person or a book. He rather says that his inspiration is drawn from the books he read. He derived motivation to write from reading extensively. The bedtime stories he read every night drove him from being a reader to a published author.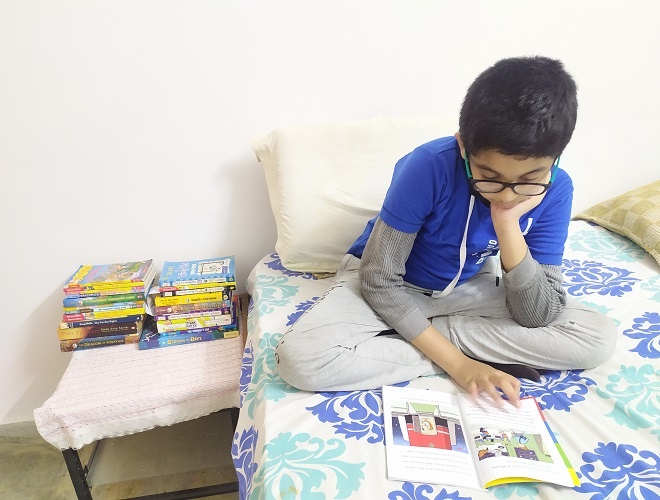 Books attract him either it was a storybook, animal book, syllabus book or encyclopaedia, Shweta says.
While Aayurv started writing, his mother helped him initially and his English teacher Miss Shivani Algiwale assisted him with grammar.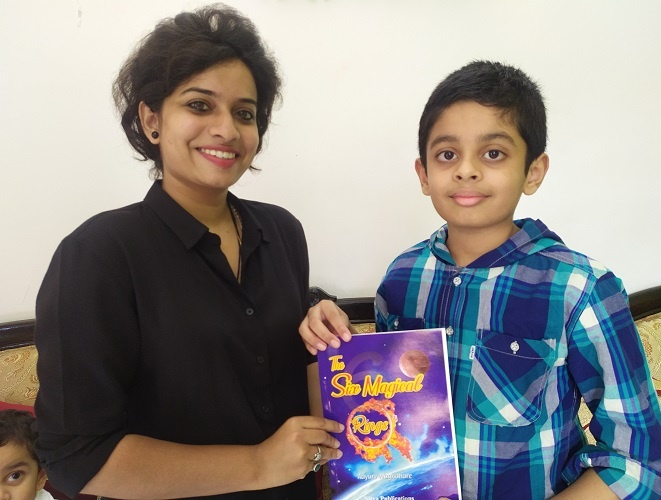 The Magical Book:
The boy who loves the works of Elisabetta Dami indulged himself in the process of creating his own masterpiece.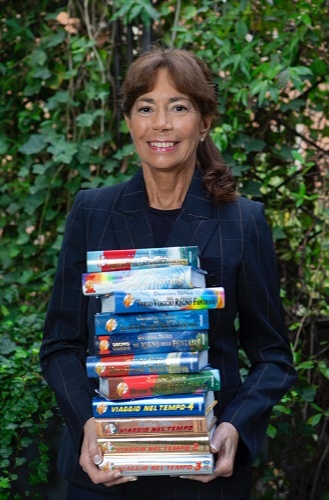 There you go! Just like he wished, the boy could launch his book on 15th September 2020 exactly on his 8th birthday. The title of the book is "The Six Magical Rings" and it's all about the six magical rings that maintain the balance of the universe. In this book, he beautifully penned what happens to the universe when these six magical rings are stolen and how a brave hero, Dineosis replaces them back to save the universe. Wah! What an imagination an 8-year-old could do! This book received much appreciation from the readers. His principal Dr Madhubala Chauhan released the book.
The moment was awesome, says Aayurv.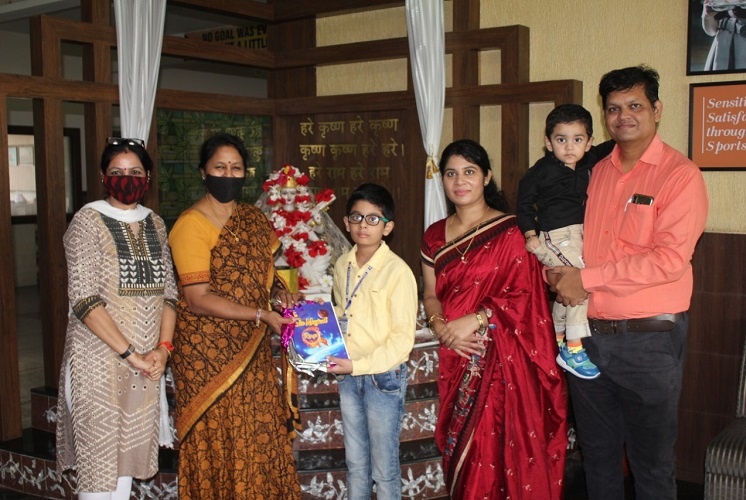 Record-setting:
For being the youngest author in the science fiction category, Aayurv has set his page firm in the Indian Achiever Book Of Records on 29th November 2020. Also, India Book of Records recognized him as the youngest author to write a book on science fantasy at the age of 7 years, 11 months and 25 days on 23rd October 2020.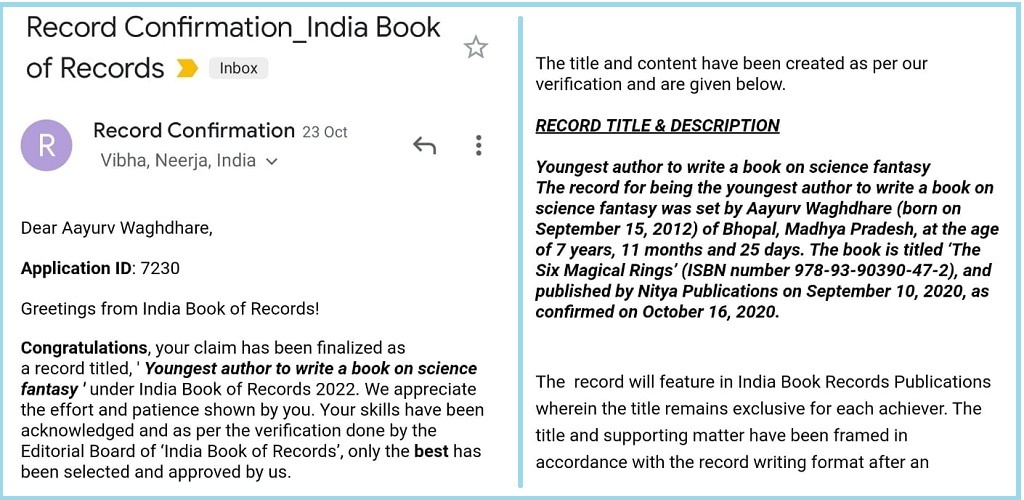 In The Days To Come:
Aayurv who is extremely inclined towards writing wants to establish himself as a renowned Indian author in the days to come. He also wants to become an Archeologist and trace the life path of extinct animals.
His Words of Wisdom:
This budding author who loves to play chess and involves in solving Rubik's cube, mirror cube and triangle cube in his free time, advises everyone to take up the habit of reading. He says that if one wants to write, he must read first.
After reading a story, try to write it in your own words and then add elements of your imagination to it. Slowly, you will be able to "create" fiction, he says.
What an amazing determination this little master has, he did what he decided to, at a very young age. We need more such children whose determination inspires and drives even elders. If a child could do it, why can't we? But, let's make sure that we leave a child's incredible brain with no external influences affecting its peculiarity. Only then, every child can flourish.
We wish Aayruv great success in all his future endeavours and may he shine brighter.

Follow Him For More Updates

Click Here To Buy His Book "The Six Magical Rings"