Meet the young woman who became a judge and whose disability lost for her grit.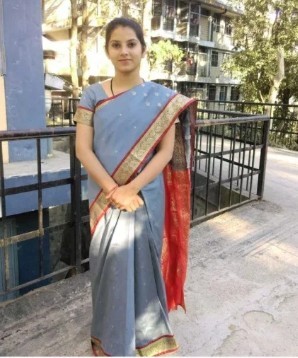 Physical disabilities are nothing when it comes to achieving anything in life. People with disabilities often showed the world that they don't need a sympathetic eye. They proved to the world several times that they can do everything like normal people do, in fact much more than what others think of them. They send in requests to the so-called normal society to be inclusive and more friendly. Be it physical or mental, disabilities don't determine a person's way of living and should not condemn their right to live a dignified life. One such story that we bring before you today is of a woman of immense will, with 54% physical disability who was selected for the Himachal Pradesh Judicial Services.
Disabled But Perfectly Abled:
Priyanka Thakur hails from a remote village of Vadala of Indora Tehsil in Kangra district. Her father, Surjit Singh was a retired BSF inspector. Srishti Devi, her mother is a homemaker. Priyanka finished her LLB from Himachal Pradesh University Regional Centre at Dharamsala. She pursued her LLM from HPU, Shimla. She then went on to prepare for the UGC NET examination to pursue PhD in Law without opting for any coaching relying exclusively on self-study. She cracked the exam which was the toughest to crack and for her determination and zeal, the Vice-Chancellor of the university, Prof Sikander Kumar has congratulated her.
Grateful To Everyone:
Priyanka said that she has dedicated long hours to self-study. Neither to prepare for the judicial services nor for the NET examination, she has taken any coaching. She attributes the credits to her success to her parents, teachers and friends. She says that there's a disabled-friendly environment that has been emerging on the campus and it was of great help to her.
Her Words to the World:
Priyanka, who is a part of the Umang Foundation, a public welfare trust for the disabled, says that with determination and confidence one can achieve success. "Daughters and Divyang are often ignored as they are weak. But with the right support from family, society and teachers, they can reach heights," she says.
We wish Priyanka who is going to chair the court as a judge to stand by justice and become an icon to everyone who thinks that they are crippled by disabilities.