JK adds their first woman pilot to the adozen fleet in the Air Force. I love the skies says this young JK Pilot.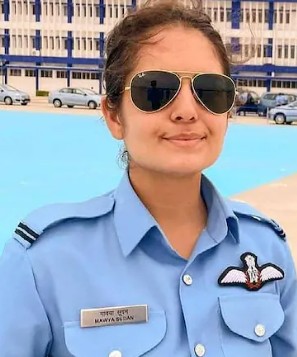 "Congratulations to Mawya Sudan, daughter of J&K, who has been commissioned as a Flying Officer in the Indian Air Force. It is a matter of immense pride & joy to see you scripting history. With this achievement, you have lent wings to the dreams of millions of our daughters," J&K L-G Office said in a tweet. In June 2016, Flight Lieutenants Avani Chaturvedi, Bhawana Kanth and Mohana Singh became the first women to be commissioned as flying officers. Indian Air Force has eleven women fighter pilots so far. Another name added to this list of honour is Mawya Sudan from Jammu and Kashmir. This 12th female fighter pilot of the Indian Air Force is the first woman from the state to reach the skies.
Flying The Childhood Dream:
Mawya Sudan is 24 years old and hails from Lamberi village near the Line of Control (LoC) in Rajouri district in Nowshera tehsil of Jammu division. Her parents are Sushma and Vinod Sudan. Ever since childhood, Mawya had the passion to fly and she always had that thirst to serve the country. She coupled her passion with hard work and finally the dream came true on 19th June 2021. During the combined graduation parade ceremony at the Airforce Academy in Dundigal, Hyderabad, Mawya Sudan was inducted as a fighter pilot.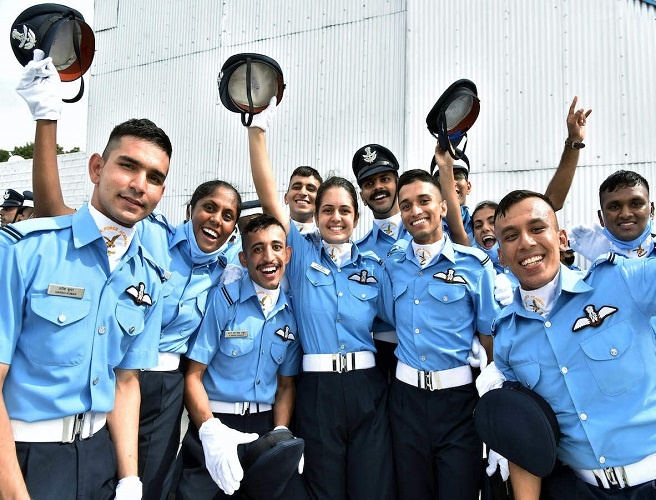 With this, Mawya became the first woman fighter pilot in Indian Air Force from the district of Rajouri. Mawya has completed her basic training till now and shall proceed to take up rigourous training for over a year from now. Post the training, she would become "fully operational" as a fighter pilot and can take up combat flying. With the inspiration taken fron the Flight Lieutenants Avani Chaturvedi, Bhawana Kanth and Mohana Singh, Mawya is walking their path to make the nation proud by becoming the 12th Fighter pilot in the Indian Air Force.
The Daughter Of The Nation:
Speaking about her success, Mawya Sudan's parents said that her success is the sole result of her hardwork and dedication. Mawya who got the complete support of her parents and sister since childhood, owes them gratitude and says that every parent should support their daughter's dreams. Sushma and Vinod Sudan also said that if parents support their daughters, they can achieve anything in life. Mawya's elder sister, Manyata Sudan, who works as a Junior Engineer said that Mawya got her childhood dream come true. "This is just the beginning. Everyone is treating her like their own daughter; we're receiving positive messages from across country. It's an inspiring story for everyone," said Manyata. She further said that her younger sister is sure to get more laurels soon. "Her bravery, strong-will and passion continues to break stereotypes, pave new paths and most importantly inspire me to be my best every day," she added. Mawya's mother Sushma Sudan also said that it gives her immense happiness that her daughter could achieve her goal by working hard both on her physical and mental capabilities. Vinod Sudan said that he is extremely proud of his daughter and added that she is not just their daughter but a daughter of this country. "The people of Lamberi village also are extremely proud and happy about Mawya Sudan's commissioning", said Pushpa Devi, Mawya's grandmother.
We have proud daughters who are setting their heads high and strengthening their shoulders to work selflessly for the nation. They aren't caring to sacrifice their own lives and are proving not less than men. Wow all such women are standing tall serving as examples to rest of the women out there.