The coach of the National Junior pistol team, the shooting legend is conferred with the Dronacharya Award.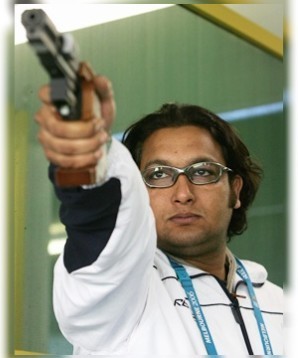 When the 'Best Sportsperson' award at the Asian Games was announced, Korea's Park Tae-Hwan received the honor instead of the one who was supposed to receive it. However, the rightful recipient took this incident gracefully ignoring the entire miscue.
"Gone are the days when academics was considered as the only source of becoming successful. But today, with the help of various government schemes like Khelo India, sports has become a good choice for the youngsters to pursue as a profession. Just an honest effort is required," said the junior pistol coach of India. Jaspal Rana is not just the coach but an Indian shooting icon as well. He let India's flag fly higher in various world championships and brought home countless medals. Let us know more about his journey, his achievements, his career as a coach, etc. and we are sure that this is going to leave an impression in your hearts.
An Overview

:
Jaspal Rana was born on 28 June, 1976 is an Indian shooter who started his career when he was just 12 and contested mainly in the 25 m Centre Fire Pistol category. He clichéd his first accomplishment at an age of 12 in his national debut by winning a silver at the 31st National Shooting Championship held at Ahmedabad in 1988. This was his very first event and that itself has got him incredible glory. In the year 1994, he made a world record score at the 46th World Shooting Championship in Junior Section in Milan, Italy. He was a gold medalist at the 1994 Asian Games, 1998 Commonwealth Games, 2002 Commonwealth Games ,2006 and in 2006 Asian Games. Woohoo! Too many golds by one man! During his career as a shooter, Jaspal Rana never missed the mark. Right from winning a silver in the national championships at an age of 12 to golds at the international level, Rana's accuracy brought great glory to the nation.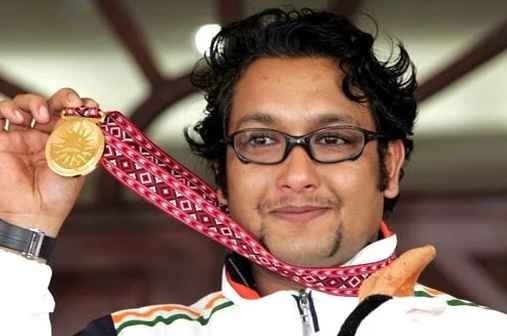 Recognition

:
Jaspal Rana was conferred with the Arjuna Award in 1994, the second-highest award for the achievements in sports given away by the Indian government. Would you believe if I say that he was just eighteen when he received the Arjuna? Hold on! When he was just 21, he was already conferred with Padma Shri joining the elite awards club. He was also conferred with National Citizen Award by Mother Teresa. He was felicitated by the Rotary Club of Madras East and Saraswathi Vidyalaya for his contribution as a coach. This award was presented 'virtually' by former National coach Sunny Thomas.
A Quick Peek into His Personal Life:
Jaspal's father, Narayan Singh Rana is a politician. Also, Jaspal's training happened under his father. Jaspal's siblings Sushma Singh Rana and Subhash Rana also are eminent shooters. Jaspal's wife is Reena Rana who is herself a national level shooter and a fashion designer. They have two children, Devanshi and Yuvraj. So, altogether it's a family of shooters.
When A well-trained Player Becomes A Coach..
Rana coaches at the Jaspal Rana Institute of Education and Technology in Dehradun. This 44-year-old coaches the National junior pistol team. He played a significant role in grooming shooters like Manu Bhaker and Saurabh Chaudhary. The amount of strife he puts in the junior programme is clearly evident when we look at numerous youngsters rising to global standards swiftly.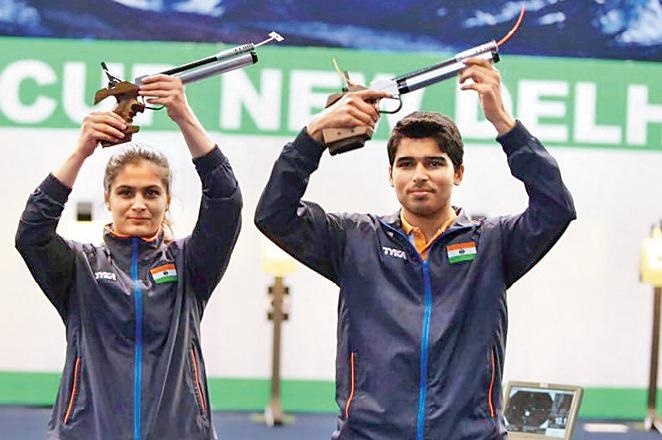 Know More About Manu Bhaker

Know More About Saurabh Chaudhary
"When they came to us, they were already talented enough. We work with largely elite shooters. I ensure the students become world-class performers from just being national-level shooters.", he says.
When he missed on bagging the Dronacharya award last year, ace shooter Abhinav Bindra himself expressed his anguish and by this, we can make out how best of a guru he is.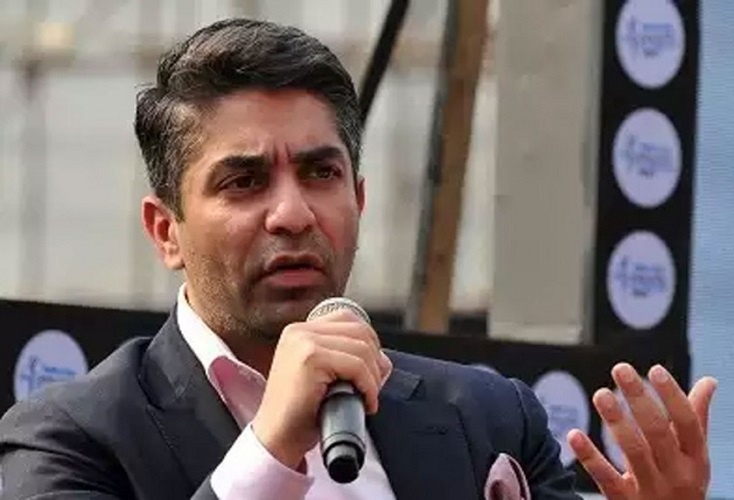 A Shooter of Sharp Words - The Words That Back Up the Right Path:
When asked about Jaspal's opinion on National Rifle Association of India's decision to kick-start the national camp for the Olympic core group at the Dr Karni Singh Shooting Range in New Delhi from August 1, he said it's ridiculous.
"Corona spares no-one and there's enough evidence to it. Now, NRAI has made attendance mandatory. This is downright ridiculous. Don't make policies sitting at home. Most of the top shooters are training at home and they are looking after themselves quite well. NRAI should have just continued with that. There are no events for the foreseeable future, so I see no point in forcing them to train at Karni Singh," Rana slammed and blasted the decision of NRAI on a sharp note.
He says that all the shooters have been training from their homes for the upcoming Olympics, practicing with the same machines that will be used at Tokyo Olympics. However, he says that the only problem is that they have not been competing with international shooters. "We plan to resume training as soon as possible with the necessary precautions.", he added.
A Switch in The Career That Didn't Seem To Work:
After a successful career in shooting that made him win four gold, two silver and a good number of bronze medals at the Asian Games, Rana ventured into politics after the Asian Games in 2008. He contested in the 2009 Lok Sabha elections from the BJP but lost on a thin line to Vijay Bahuguna of Congress. Later, he moved to INC in 2012. Currently he is an active member of the INC in Uttarakhand
"One can't sail in two boats at the same time," Rana quipped. "I've sacrificed my political life for shooting. It's hard to maintain a balance between coaching top shooters and being a politician. I constantly keep travelling and it's hard for me to devote adequate time to my constituency. I fought for the MP election and I lost out on a small number. My priority now will be to get my shooters to win medals for my country." said Rana.
Preparing His Shooters For The Next Fight:
Rana says that as the Olympics are postponed to next year, Rana advised his shooters to stay focused in order to grab a medal. He advises his students to be prepared and take forward what they have learnt for the next year.
"Right now nobody knows what the Chinese shooters are doing. How are they training and what are are they doing. We need to be on our toes," he cautioned.
We wish this Dronacharya Awardee develop amazing disciples and make many youngsters rise and shine with their shooting spirit.