Surya's "Jai Bhim" portrays the case handled by Justice K Chandru. Who is he?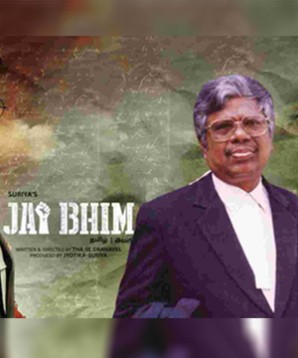 Real-life incidents and the people involved in them, when portrayed on big screen, reach thousands of people who are unaware of them and create a sense of purpose in the society. That's what the recent Tamil movie which was dubbed and released in various Indian languages has attempted to do. Actor Surya played the character of the most prominent icon in the field of Indian judiciary, the voice of the voiceless, Justice K Chandru. This movie mirrored the atrocities that the under trodden go through, in the most authentic way. It depicts the powerful fight of K Chandru, the former Madras High Court judge in view of the same. Who is Justice K Chandru? Let's check this out!
A profound Activist:
Born at Srirangam in the Tiruchirappalli District Tamil Nadu, Chandru was a student activist of a Left Movement. After completing his graduation, he dedicated himself to community service and a full-time political and party work for the CPIM. Again, he didn't complete his graduation at ease. He was expelled from Loyola College for leading some of the student agitations. He later joined Christian College in his third year to complete his undergraduate degree. "After that, I did not think of studying further since I felt I should work for the common people, the workers. I started working for the party full time", he mentioned. He travelled extensively across Tamil Nadu, closely associated himself with people from different strata and understood the plurality of the society and culture. "If a man is thirsty, you give him a glass of water immediately. You do not tell him there is a project coming up to give you plenty of water. What is important is immediate attention to immediate problems", with these words spoken in an interview recently by Justice K Chandru, one can understand the sort of a person he is – committed to provide justice to the right person at the right time.
How A Man Who Was Expelled From College Become A Lawyer?
Looks like studying law was destined to Chandru. It all happened when an inquiry commission was launched by the then DMK Chief Karunanidhi regarding the death of a student in Anna University after a lathi charge. An Additional Judge of the Madras High Court was appointed as the head the Commission. Chandru would appear in the Commission on behalf of the students. This judge noticed that he would come prepared before the commission everyday with appropriate ground work. "So, he told me, through his bench clerk, that I should do law", recounted Chandru. Explaining how his getting into a law college hostel was also a feat, Chandru said, "I decided to apply to a law college and joined in 1973. By that time, the law college management knew that I was a very active student leader so they denied me hostel admission. I went on an indefinite fast in the front of the college. On the third day of my fast, the management came down and gave me a hostel seat". In the year 1976, Chandru graduated with a law degree. He worked for a law firm called Row & Reddy. Talking about the firm, Chandru said, "They were all barristers and had gone to the United Kingdom (UK) to do the civil service but came back as barristers to fight for the poor". May be that's what has kept him close to the firm where he found a lot to learn. "After graduating, I had the option to join it or join the chambers of KK Venugopal. I chose Row & Reddy and worked there for about 8 years", he said.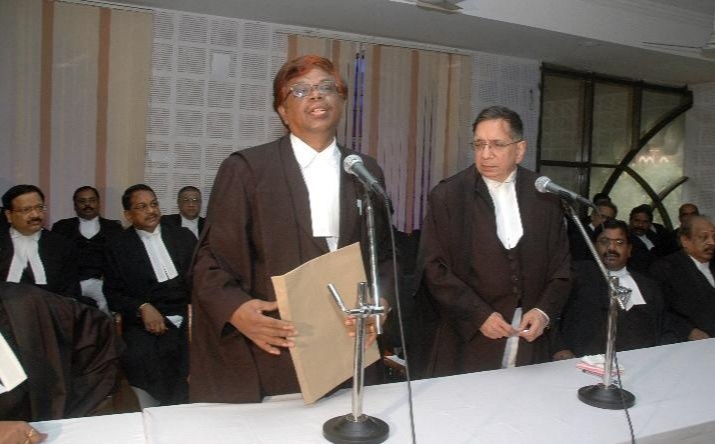 The Rise Of A Lawyer:
Within two years Chandru established himself as a lawyer in the Madras High Court. Money was never his criteria. He says that he never wanted to become a "five-star lawyer". He handled both criminal and civil cases in the Madras High Court as an advocate. After ten years of service as a Senior Advocate, he felt that there is some void and that his full potential is not coming to use. His thirst to help the poor, the underprivileged masses has increased and he started working in that direction.
The Judge Who believed Firmly In 'Justice Delayed Is Justice Denied':
Chandru was made an Additional Judge of the High Court on July 31, 2006, and was made a permanent Judge on November 9, 2009. While many judges would spend three-fourth of the day on admission matters, Chandru always made sure that he did not waste time on hearing if the case needs to be admitted or not. "I would read the briefs and if it is a matter that needs to be admitted, then I need not hear the lawyer", he mentioned. In his court, he would finish the admission matters between 10:15 am and 10:30 am and when the bell rings at 10:30 am, he would take up the final hearing cases. In his tenure, he was famous for his judgements that brought considerable impact in the lives of many impoverished and underprivileged people. He has presided over 96,000 verdicts and explaining the way he used to work, he said, " I classify the cases according to my roster. Once I get the statistics, then I try to sub-classify those cases. For instance, service matters can be sub-divided into separate categories – charge sheet, transfers, suspension, dismissal etc. Now the office did not know how to classify a case – it would only be marked as "service". So, on Saturdays and Sundays, I would go to the office and categorize the paper books – For example, "S1" would mean charge sheet, "S2" would mean transfer and so on. Then, you get the staff to feed in those details and prepare the cause list. So, on one day, I would take up all suspension related matters. Then put all those cases together where the service rules are the same, and ask the lawyers to argue. I would hear them and dispose of the entire batch of cases in one day". If every judge works this way, will we be having so many pending cases on the table?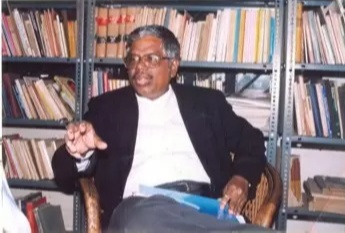 Not Everyone Can Do This:
Justice K Chandru, who was appointed by President A.P.J. Abdul Kalam as the Judge of Madras High Court, fought incessantly against the caste discrimination and for the rights of backward communities in Tamil Nadu. Considering the huge number of cases, he quickly addressed in his tenure, when he was asked why don't other judges do it, this fearless soul said, "It requires you to spend more time. Unless you love your work, it is impossible. If you only work mechanically, you won't be able to do this".
As long as we do our jobs just for money, professions face crisis and they bear no responsibility and accountability for people. That's where every profession goes wrong. People like Justice K Chandru are one in a million and if every profession has one person like him, at least for a certain period of time, people might get their needs rightfully addressed. Can we be that one?