Scientific disposal of non-recyclable plastics? Get into the insights.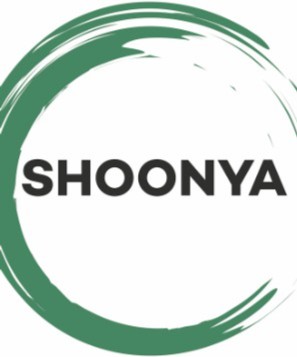 When Manik Dhingra was travelling along with his brother Ishaan Dhingra and Kabir Sehdev, they happened to cross the Ghazipur landfill. They started to converse about waste disposal and management. Few days later, the same conversation found its way when Manik met one of his old friends and as Manik told him that his graduate brother is looking to start a venture, he suggested the waste management industry to be the best one to opt for. Post this, the trio started to take a closer look at the industry, and their research included site visits and exploring waste management strategies. They decided to take this up and get into starting a waste management enterprise keeping in mind the sustainable development of India. That's how the birth of Shoonya Environmental Solutions happened in 2019 with a diverse team that is engaged in the scientific disposal of non-recyclable plastics across 20 states in India.
The Trio With A Single Goal:
When Shoonya Environmental Solutions breathed her first in 2019, the roots of foundation happened to be Manik Dhingra, Ishaan Dhingra and Kabir Sehdev - all three with different educational and professional backgrounds. Manik Dhingra graduated in International Business in 2011 and is a Master's degree holder in Social Entrepreneurship. He also studied Diploma in Public Policy in 2014 and worked as a learning facilitator at Creatnet Institute Of Applied Management from May 2018 - Jan 2019. Prior to this, he was a Project Manager at Consortium for Educational Communication from Dec 2016 - Mar 2017. He also worked as a Team Lead at the Centre For Social Consulting India Private Limited from May 2015 - Nov 2016. On the other hand, Kabir Sehdev has been rendering his services as the Co-founder & Lead Business Development for Market Monkey since Mar 2014. This graduate from Amity University obtained his Bachelor's degree in Journalism and Mass Communication. Ishaan Dhingra, brother of Manik Dhingra, who obtained his bachelor's degree in Marketing/Marketing Management from College of Vocational Studies, worked as the Head Of Operations at Enactus CVS from Aug 2016 - Jun 2018 before taking charge as the Operations Coordinator at Shoonya Environmental Solutions. Thus, Shoonya is the combined venture of three unique minds who inturn created a team that specializes in transforming linear waste management systems to circular waste management systems. What started in April 2019, is now walking towards designing Sustainable India.
Shoonya - A Solution To The Burning Problem Of Non-recyclable Waste:
Shoonya emerged in 2019 as a solid waste management company that aims to build human settlements with zero waste enabling the creation of infrastructure for waste segregation with the inclusion of local waste collectors. Shoonya is a diverse team of professional Waste Management consultants and implementation experts who hold a firm grip on Logistics, Compliances, Engineering Services, and Behaviour Change Communication Campaigning. Shoonya's team works on transforming linear waste management systems to circular waste management systems. Starting with waste audit, the team goes on to implement its Circular Economy Waste Management Strategy and Solutioning services. Throughout the process, they keep in mind, environmental and human health outcomes by reducing in greenhouse emissions. With a mission to contribute to the sustainable development of India, Shoonya Environmental Solutions implement integrated waste (material) management practices thereby ensuring environmental and human well being.
Here Are The Goals Of Shoonya:
The primary goal of Shoonya Environmental Solutions is to contribute towards achieving a balance between the disintegrated cycles of ecology and economy. Shoonya's second goal includes the principle of 3R - Reduce, Re-use and Recycle. This includes enabling effective segregation at source, embracing the value of biodegradable materials and maximum recovery of dry material that could be reused and sent for recycling; finally, enabling scientific disposal of non-recyclable dry waste. The third goal of Shoonya is to ensure the environmental and human wellbeing by providing effective servicing of their multiple stakeholders including but not limited to government institutions (like Urban Local Bodies and Gram Panchayats), Civil Society Organizations, Corporations.
What Services Does Shoonya Offer?
Shoonya Environmental Solutions works on an IEC model - Information, Education and Communication. Through this model, Shoonya works with individuals, communities, and societies to develop communication strategies promoting positive behaviors appropriate to their setting. The IEC model combines strategies, approaches, and methods that further enable individuals, families, groups, organizations, and communities to play an active role in achieving, protecting and sustaining the desired behavioral change. As per their mention, this model plays key role in creating awareness, mobilizing people and making development participatory through advocacy and by transferring knowledge, skills, and techniques to the people. It is also vital in bringing about transparency in the implementation of programs at the field level and for promoting the concept of accountability and social audit. The company also holds an EPR strategy which means the Extended Producer Responsibility in which all of the environmental costs associated with a product throughout the product life cycle are added to the market price of that product. According to the co-founders of Shoonya Environmental Solutions, Extended producer responsibility legislation is a driving force behind the adoption of remanufacturing initiatives because it "focuses on the end-of-use treatment of consumer products and has the primary aim to increase the amount and degree of product recovery and to minimize the environmental impact of waste materials".
Team Shoonya also assists the Urban Local Bodies and Gram Panchayats with the Detailed Project Report(DPR) preparation to enable implantation of SWM 2016 rules. They also conduct waste audits that can be used to determine the amount and types of waste generated by any ULB or GP. Information collected from these audits help a ULB/GP to analyse how to manage their waste effectively. Thus, team Shoonya assists them in the development and implementation of an integrated waste management strategy to process wet and dry waste optimally in accordance with CPCB guidelines.
Shoonya employs a materials recovery facility, materials reclamation facility, materials recycling facility or Multi re-use facility (MRF) which is a specialized plant that receives, separates and prepares recyclable materials for marketing to end-user manufacturers. Shoonya enables the construction and maintenance of the same by using local materials wherever possible to cater for a cost-effective solution.
It provides cost-effective logistics solutions for the transportation and disposal of non-recyclable dry waste to CPCB approved plants, also enabling seamless transportation of recyclable material to CPCB or State approved recycling facilities.
Shoonya manages wet waste by constructing composting facilities, also enabling the operation, and maintenance of biogas and bio-electricity plants.
While there has also been an increased amount of untreated organic waste, Shoonya Environmental Solutions is helping their clients to generate bio-energy by linking a biogas plant which would make use of wet waste and animal dung together to produce biogas, organic manure, and electricity.
Recognised And Honoured:
Shoonya Environmental Solutions was selected as one of the Meaningful Business 100 in 2019. This award is presented to such business leaders who combine profit and purpose to achieve the UN Sustainable Development Goals.
Social entrepreneurship is the need of the hour today. Owing a business that not only brings pennies into one's pocket but also works for the upliftment of the community keeping in mind the environmental cause is what one should look for. Thanks to the trio who ventured into one such business that clears the clutters on earth.