Encouraging to hear that Mumbai restaurant grows veggies inside. All to propagate healthy eating.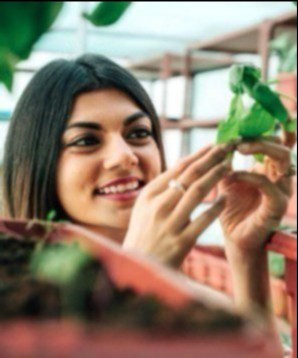 When a mother cooks food in the house, she often emphasises on two important aspects, taste and health. She wants to feed her family good food that enhances their health and well-being. A mother's similar wish to provide to her family's wellness prompted her daughter to give the same to everyone out there. To establish herself as an entrepreneur, she chose such a way where she can give her customers what her mother gave their family. Mumbai's Shraddha Bhansali is the founder of a restaurant that serves what's healthy to its customers.
Mumbai Ki Pari:
Shraddha Bhansali hails from Mumbai who completed her school and went on to pursue
Hospitality and Business Management course from Boston University. After completing her graduation, she came back to Mumbai in 2014 and started working in a five-star hotel receiving handsome pay. However, Shraddha who always wanted to do something on her own, decided to start her own venture.
Always In Her Mind:
Shraddha always had this thought of serving natural and home-grown food in a place of her own. The inspiration to this thought was her mother who cooked for and took care of the family keeping in mind, the health of everyone. Thus, Shraddha dreamt of finding a place where people will be served natural and home-grown food simultaneously telling people the importance of eating right and healthy. Shraddha laid foundations to Candy and Green when she was 25 years old. Candy and Green is a restaurant that focusses on the central idea of serving clean vegetarian food with exceptional hospitality. Let me tell you that the ingredients are grown in the restaurant itself and that's WOW.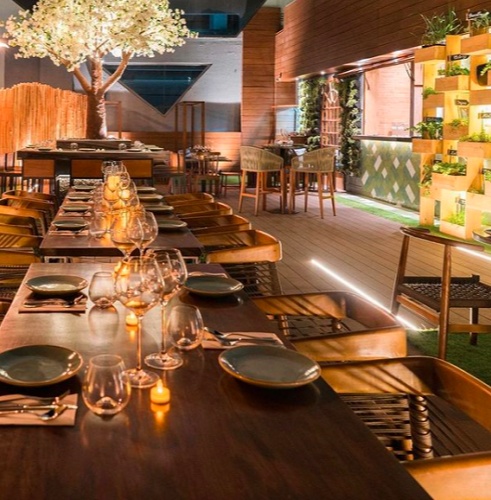 Careful Action Planning:
When Shraddha decided to start her restaurant, the main task infront of her was developing a concept for the restaurant. As she decided to grow the ingredients there in the restaurant itself, she must keep in mind the changing seasons and the vegetables to be grown accordingly. That means, the menu will change every season. However, Shraddha wanted to make sure that the vegetarian food she serves must appeal to the taste buds of the customers. Keeping all these conditions in mind, Shraddha worked out the course of action and there you go! She was ready with everything required and launched the restaurant in February 2017. "We don't shy away from indulgent dishes, but the ingredients are consciously sourced," said Shraddha. The restaurant Candy and Green is located on the fourth floor of Hubtown Skybay, Bhulabhai Desai Rd in Breach Candy. The ingredients required are grown on the fifth floor in a 400 square feet garden which is open to view for the customers.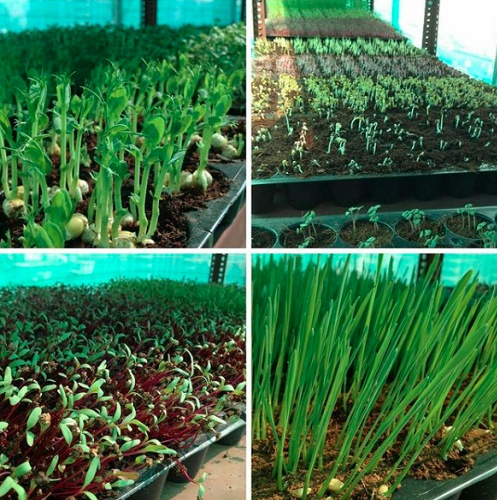 Cheers And Claps:
The restaurant received wide acclaim from the food reviewers and magazines from across India. It was called rising star by CNBC Awaaz. Shraddha Bhansali was featured in the Forbes India's 30 under 30. With this huge success, Shraddha initiated a plan to start another restaurant that is aimed at catering to the needs of the common man providing them food at considerably lower prices for a regular customer base without compromising on the hospitality and care.
Kudos to the young girl whose idea to promote healthy lifestyle and food habits is not only generating income for her but is also spreading the message of healthy living. Home-grown food when served with love and care obviously becomes healthier, tastier and no one can say NO. We wish Shraddha's food business grow leaps and bounds nourishing people's tummies and hearts.

Follow Her Work

Follow Candy and Green For More Updates