Meet the Pune-based teen entrepreneur who designed the "Suraksha Kit".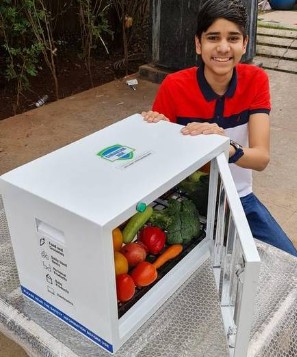 The whole world has been witnessing the ill effects of the pandemic ever since COVID-19 has hit our lives shattering everything that was built over the years. Masks, sanitisers, gloves, PPE kits, and other such protection gear became more important than food and water. Sanitizing hands before eating is on one side while sanitizing the surfaces we touch including the electronic devices, vegetables, fruits and other eatables has become imperative. Sanitizing eatables mainly vegetables became a matter of concern. Mere washing them with water did not seem to fulfil the purpose. People started worrying about the ways to clean them so they don't contract the virus. On this note, a teenager from Pune wanted to apply his knowledge in solving this for people. He wanted to design something that would help people clean vegetables with no matter of worry and be sure of their purity. Out of his genius, a "Suraksha Kit" was born that's also approved by CSIR. Let's get to know about Aditya Pachpande and his invention to help the pandemic-hit world.
The inspiration that Led To Invention:
Aditya Pachpande is a Class IX student of Indus International School in Chinchwad. The business tycoon, the chief designer of SpaceX, Elon Musk inspires Aditya to a greater extent than Aditya also decided to shoulder multiple things in his career.
"Suraksha"- Need Of The Hour:
Aditya wanted to solve the biggest issue being faced by the Indian households ever since the outbreak of the virus – sterilising the vegetables. As it is said that mere cleaning of vegetables with water is not sufficient, there should be some other effective means to disinfect them. Using soap or alcohol-based sanitisers can be dangerous. Thus, Aditya came up with an ingenious idea. He did extensive research on UVC rays understanding how can they be used in a controlled environment to kill viruses and bacteria. Based on his research and understanding, he designed a "Suraksha Kit"- a Do it Yourself (DIY) UVC Light Sterilization Box that uses UV-C rays as a shield against the virus thus disinfecting the vegetables kept inside it.
An Official Approval:
The Council of Scientific and Industrial Research Institute sent him a letter stating that his sanitiser box can be recommended and applied for the UV-C sterilization activities. Aditya has been distributing these sanitiser boxes at various vegetable markets in the Dadar area of Mumbai, free of charge. Aditya also received a patent for this sterilisation box. "I was inspired by Albert Einstein's famous words 'In the midst of every crisis lies great opportunity," said Aditya.
Aditya the young innovator and entrepreneur has launched this sterilisation box at the World Student Innovation Summit on October 2, 2020, through his company, NextGenInnov8. This COVID hero is distributing the Suraksha box to the needy, vegetable vendors, in salons and in schools free of charge.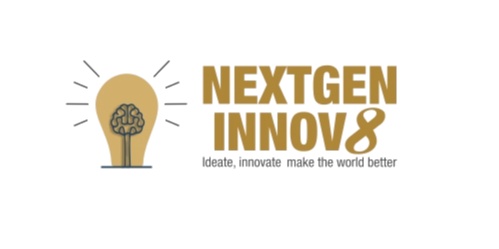 More About The Young Innovator:
If you think that it is the only accomplishment of Aditya, then you are mistaken. This genius has a lot more than just this innovation in his bag. He is the founder of NextGenInnov8 Global Solutions Pvt. Ltd. He completed the Summer Business Academy and Summer Coding Academy courses at Harvard and a course on entrepreneurship at Babson. He has also delivered speeches at India UAE Academic conclave Dubai 2019, IYLIF 2018 in Singapore. He is the youngest International Youth Ambassador elect and awarded "Child Prodigy and Innovator " by IIT Delhi, WIEF, DialogueIndia Dubai, ASMA and has given talks at ASSOCHAM, INCON, SAP, Symbiosis, etc. I'm not exaggerating it when I say that he was called as the guest of honour and keynote speaker at the opening ceremony at IIT Delhi's flagship event BECon 2019 and the 5th Navabharat Education conclave 2019. Aditya codes in ALEXA and was the youngest speaker at IMAGINE: A Better World, A Global Education Conference 2019 presented by AWS in July at Seattle and at the 5th ET Global Business Summit, where his fellow speakers were global leaders and visionaries from 20+ countries. He has signed an MOU at Harvard and will be bringing for the first time in India the Summer Business Academy Program from Harvard Student Agencies (Affiliated with Harvard University). He was the Youngest to present a research paper at the 3rd "Future of Learning Conference 2020 " at IIM Bangalore. (Sourced From LinkedIn).
Kudos to this young innovator. Having knowledge is appreciated but using that knowledge in the right way at the right time is genius. Everyone reads quotes given by famous people but only a few get truly influenced by them. May Aditya shine brighter in his future years and may he become an employment generator and an opportunity-giver. May many innovations take shape under his name and may all those benefit the community.

Know More About NextGenInnov8

Follow His Work