Rise beyond problems girls says NZ's first Indian Cop. A piercing story.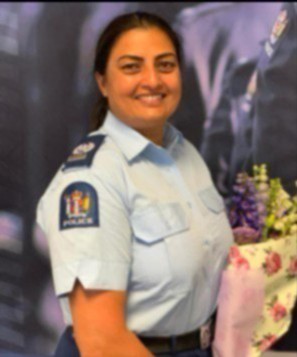 Allow us to tell you the story of New Zealand's first Indian-born female police officer Mandeep Kaur. She is an immigrant whose roots are in Malwa region in Punjab. Kaur was married off at the age of 18 and gave birth to her first child when she was just 19. This young mother finished her degree successfully. Unfortunately, her marriage ended in 1992. She moved to Australia in the year 1999. She was 26 then. She then moved to New Zealand. Mandeep started her career as a door-to-door salesperson where she faced many obstacles as she was not a good speaker of the English language back then. "I was able to read and write but I couldn't really speak. So I had written my pitch on a piece of paper and I would go door to door to sell," she said. This independent mother of two, who also worked as a taxi driver in a foreign land, always dreamt of becoming a police officer ever since her childhood.
Stepping Into The Field Of Law Enforcement:
John Pegler, a retired police officer whom Kaur calls, "Kiwi Dad" is the one behind Mandeep Kaur entering into the police force. He learnt about her childhood dream and encouraged Kaur to enter the New Zealand police force. He told her how important it is for the New Zealand migrants to have a representative from their own ethnicity in the police force. With his encouragement, in 2004, Mandeep started discharging her duties by joining as an ethnic people's Community Relations Officer at Henderson Police Station in Waitemata. As a part of her job, she attended community meetings, hosted media programmes, visited family violence victims and attended to any other matters that required ethnic or cultural advice. Over a period of time, she rose up the ladder and worked as a frontline officer shouldering the tasks in road policing, family violence, investigation support unit, neighbourhood policing and community policing. Her contributions as a police officer all these years while managing two children single-handedly, showered her with appreciation from the members of the community.
Taxi Driver - Salesperson - Cop:
Mandeep Kaur's journey of 17 years as a New Zealand cop gave her a new reward recently. She was badged to the rank of senior sergeant in March 2021. The Police Commissioner of New Zealand, Andrea Coster badged Kaur at a ceremony held in Wellington. Kaur will now be working from the police headquarters in Wellington.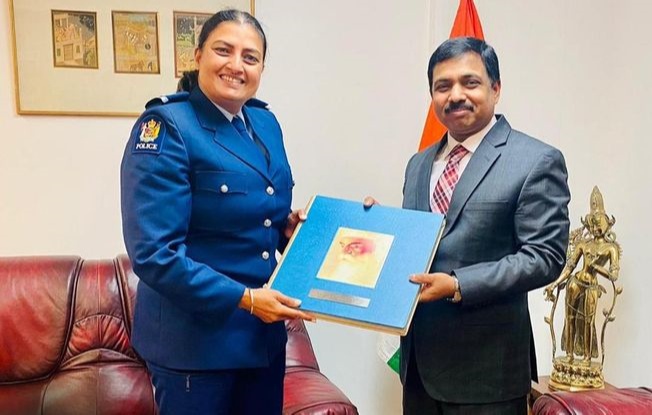 Clap for the helpless girl who was married off at 18 who turned into New Zealand's first Indian-born female Cop defying all odds. The journey was definitely not a jolly ride for this single woman in a foreign land but she didn't quiver. She is a proud mother to her two children and is a proud daughter of India. Her story definitely is an inspiration to many girls out there who accept whatever comes to them as their fate and succumb to it. Rise beyond your problems, dear girls, realise the power within you. You are bigger than what you think!