Micro-artist writes the Bhagavad Gita using just 4042 rice grains.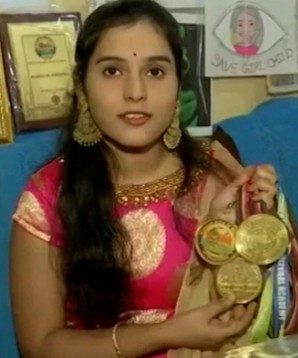 Small things are beautiful. They look cute. Isn't it? What about the smallest of the small? The mini and the micro things? Most of us must have heard about micro art. We have also seen people painting on rice grains, carving on wheat grains, etc. But here is a girl from Hyderabad who has written the Bhagavad Gita on 4042 rice grains. She is Ramagiri Swarika and this is her journey.
The Girl Whose Hand Dances On The Smallest Things:
Swarika who is a law student from Hyderabad had a great inclination for art and music since childhood. Her journey as a micro artist began in 2016 when she drew Lord Ganesha on a rice grain. Following her first work, she went on to write the English alphabet on a single rice grain. Going forward, she is also an expert in milk art, paper carvings and she also drew on sesame seeds. Swarika also went on to write the Preamble of the Constitution on hair strands. On top of all the 2000 plus micro arts she did, the exceptional work of her took 150 detailed hours to complete. On 4042 grains, she wrote the Bhagavadgita. This, like all her other micro arts, was done without using a magnifying glass.
Awards Poured In:
Swarika was awarded the International Order Book of records in 2017. For her artwork on hair strands, she was felicitated by the Governor of Telangana Tamilisai Soundararajan. After her talent reached the world sphere, a national award embraced her. The North Delhi Cultural Academy honoured her with a national award in 2019. She was then recognised as India's First Micro artist.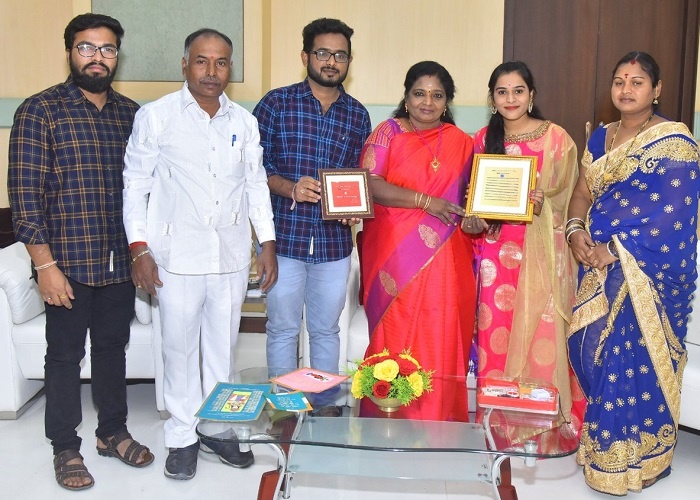 An Icon Of Inspiration:
Swarika who is currently studying law in Hyderabad aspires to become a judge. She would like to stand as an inspiration to other women. There's a long way to go to this budding artist.