The first woman Chief Justice of India is the one who gave historic judgments as the High Court Judge.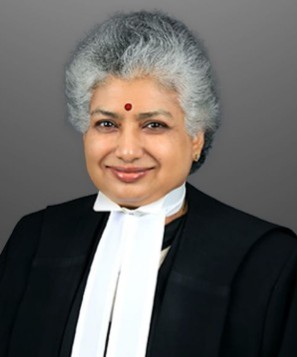 "While truthful dissemination of information is an essential requirement of any broadcasting channel, sensationalism in the form of 'Breaking News, 'Flash News' or in any other form must be curbed.", wrote a female Judge in her 2012 historic judgement. She further suggested that the Centre should set up an autonomous and statutory mechanism to regulate broadcast media. Going forward, in a 2019 judgment, she ruled that a temple is not a commercial establishment and that its employees are not entitled to gratuity under the Payments of Gratuity Act, but can avail similar benefits under the Karnataka Hindu Religious Institutions and Charitable Endowment Act. The same judge was also a part of the bench that opposed the Karnataka government's proposal to temporarily stop mid-day meals in COVID-affected areas. The bench also advised the government to bridge the digital gap and ensure children have access to online classes. It also stated that teachers and non-teaching staff should be treated as frontline workers. She was also the one behind ruling that the Karnataka government shouldn't impose lifetime tax on vehicles bought outside Karnataka. Who is this judge who has given so many fearless and historic judgements, we are talking about today? She is BV Nagarathna who was recently scaled to the Supreme Court of India. Not only this, she is more likely to become the Chief Justice of India in 2027. In that case, she will create history by becoming India's first woman Chief Justice. Let's know more about BV Nagarathna and her journey.
The Background:
Nagarathna was born on 30th October 1962. Her father, ES Venkataramiah was the Chief Justice of India in 1989 for a period of six months. Nagarathna studied law at Campus Law Center, Faculty of Law, University of Delhi. She went on to enrol with the Bar Council of Karnataka in 1987. Nagarathna, who started as a lawyer in Bengaluru practised constitutional law, commercial law, including insurance law, service law, administrative and public law, the law pertaining to land and rent laws, family law, conveyancing and drafting of contracts and agreements, arbitration and conciliation. In the year 2008, she was appointed as an additional judge and two years later, on 17th February 2010, became the permanent judge of the Karnataka High Court.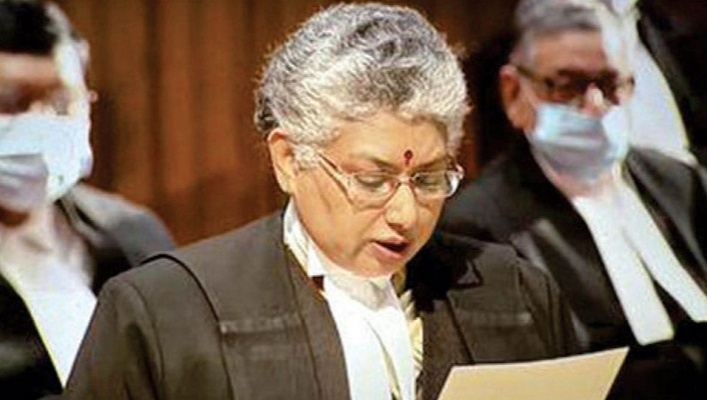 The Present:
In the May of 2020, reports came in stating that BV Nagarathna was being considered for the appointment to the Supreme of India. It was right then, that majority of the people noted that she is also eligible to become the Chief Justice of India considering her praise-worthy work as the judge of the High Court of Karnataka. She was officially appointed as a Judge of the Supreme Court of India on 26th August 2021 and has taken oath on 31st August 2021. She is expected to take the role of the Chief Justice of India in 2027. Though it would be just for a period of 36 days, starting from 24th September 2027 and ending on 29th October 2027, the third shortest tenure in the history of the Indian judiciary, she will still set a record for becoming the first woman Chief Justice of India.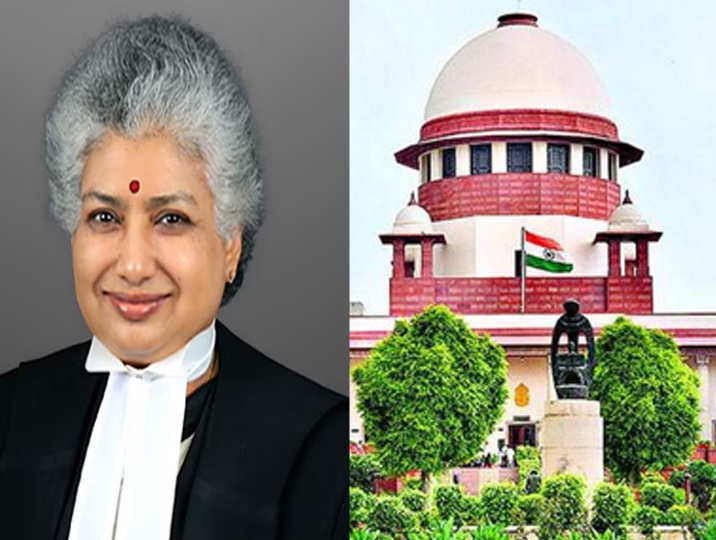 It took centuries for women to step out and educate themselves, it took decades for women to go out and take up jobs, it took decades for them to step into the male-dominated fields, it took years for women to bash the stereotypes and set their identities instead of only being termed as someone's mother, daughter or wife. When we come across the phrases like "The first woman to…", it melts our hearts with joy and vibrates our nerves with pride. Women like Justice BV Nagarathna are undoubtedly the pioneers to several other women, who aspire to accomplish great heights in life. Their stories are worth talking about and are worth sharing.