Man behind Mangaluru's iconic Ice cream parlour. Taste and feel.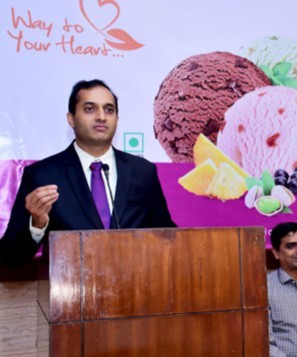 "Let's Make India as the Ice Cream Capital of the World." - This is the key aim and message of IDEAL Ice-cream Parlour, Mangaluru. Mangaluru, apart from its famous beaches and fish recipes, is also famous for Ideal Ice-cream and Pabbas. What has ice cream to do with the story of an achiever today? Well, the man behind this reputation that Mangaluru has got with respect to unique ice creams is Mukund Kamath, the son of Prabhakar Kamath who massively glorified the ice cream business his father had set up in the city in the seventies. This story is an inspiring piece that talks about how a son not only carried his father's legacy forward but also placed it at greater heights.
The Beginnings And The Going-Forward:
Prabhakar Kamath established the IDEAL ice-cream parlour in 1975 on Hampankatta's Market Road and opened its branch on Ganapati High School (GHS) Road in the same area, in the same year. Mukund Kamath, son of Prabhakar Kamath, took up the business at the very age of 20.
After completing his B.Sc from Canara College, Mangaluru, Mukund has received specialized training in culinary arts at the Central Food Technology & Research Institute in Mysuru and also at the National Dairy Research Institute of Bangalore. This training helped him in expanding his father's brainchild. Every single batch of ice cream that comes out of their factory was sampled by Mukund himself. His passion for quality made his ice cream brand iconic. He infused inventiveness and uniqueness into the brand coupled them with contemporary flavours and gifted the ice cream brand its IDEAL's status.
Mukund's 'IDEAL' :
In 1996, Mukund opened an enterprise called Pabba's. "Pabba is my father Prabhakara Kamath's nickname," Kamath says.
Mukund played an instrumental role in initiating a state-of-the-art Ice Cream manufacturing unit in 2003. In 2011, IDEAL has expanded to two more outlets in two malls in the city, and set its own IDEAL Café, Mukund's brainchild at Hampankatta. Today, IDEAL Ice Cream offers close to about 40 flavours and creates about 175 combinations each with a distinctive taste. IDEAL ice cream is 100% vegetarian and not even egg is used. It is purely made of fresh milk, cream and a secret formula that only the family knows. IDEAL Ice cream also added a number of products to its list including Ice Candies, Chocobars, Ice Lollies, Choconutz, Ice Cream Cones, Ice Cream Sundaes and Cups in a variety of flavours. IDEAL Ice cream successfully expanded its markets in coastal Karnataka, South Goa and North Kerala.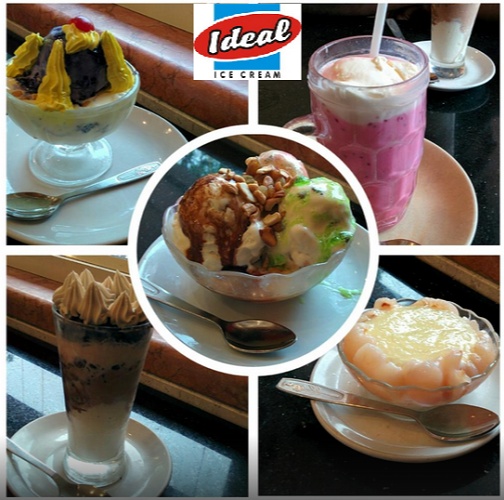 The 'IDEAL' Mukund:
Mukund, apart from being a successful entrepreneur, is also a trained Hindustani Classical musician. He is also a sportsperson. He was felicitated for being a young entrepreneur by various reputed organisations like The Campco Ltd. and The Karnataka Pradesh Hotels Association. In the Great Indian Ice cream Contest, Ideal Ice Cream has won 27 Awards. At The Great Indian Ice Cream Contest in 2107, held at Gurgaon, Delhi, IDEAL Ice Cream won the Best in Class Award for Most Innovative Category, Sorbet Category & Vanilla Frozen Dessert Category. It has won the Gold award for Most Innovative Category, Sorbet Category, Vanilla Frozen Dessert Category & Vanilla Icecream category and Silver award for the Best Chocolate Category. In 2016, at The Great Indian Ice Cream Contest, Ideal Ice Cream won the Best in Class Award for its Swiss Chocolate Ice Cream, a Gold Award for Creamy Vanilla Ice Cream, Gold for Chocolate Ice Cream, and Bronze in the Most Innovative Ice Cream category for its Choco Chilli Ice Cream. In the 2013 Contest, Ideal Ice Cream was one of the top contenders that bagged 2 Gold Awards, 2 Silver Awards and Best in Class for Vanilla Ice Cream. In the 2010 Contest, Ideal Ice Cream won 3 Awards- 1 Silver and 2 Bronze. In the 2009 Contest, Ideal Ice Cream won 2 Awards including 2 Silver and 1 Bronze. In the 2008 Contest, Ideal Ice Cream won 4 Awards including 2 Silver and 2 Bronze. On 14th January, 2020, The Rotary Club of Mangalore awarded the Annual Vocational Excellence award to Mukund Kamath.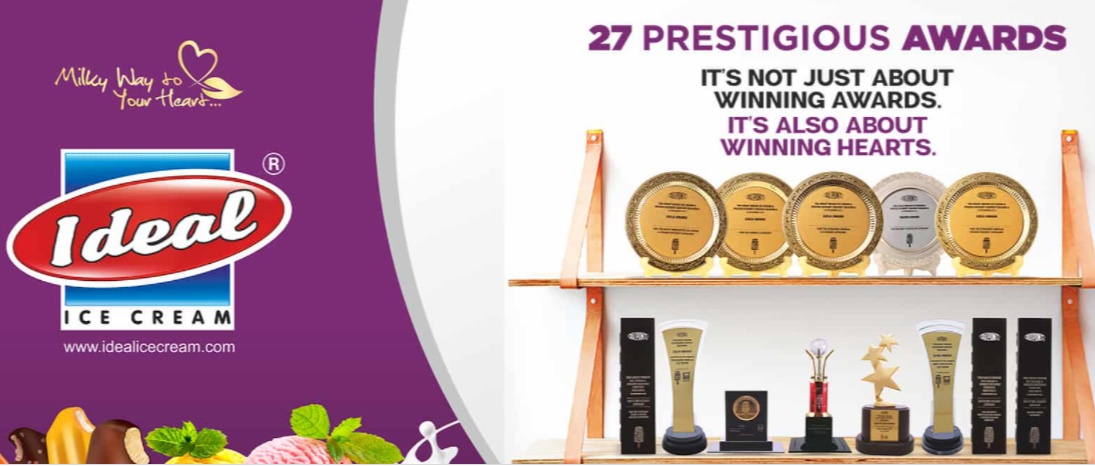 What a great son who has taken his father's initiative forward and set it at the top-most level! May Kamath's 'IDEAL' become world-famous and set a revolution in the world of icecreams.

Know More About IDEAL ice-cream