From Chikmagalur to Portugal, the journey of this vegan chef is worth applauding.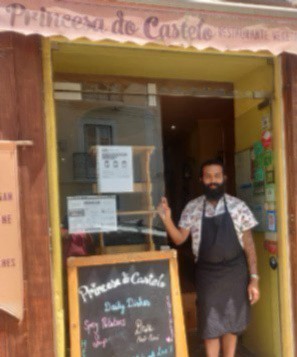 Nagashree Niranjan recollects an incident when her son went unnoticed after returning from school one day. While everyone in the house started panicking about where the boy had gone and were making calls to trace him, little Nandan who fell asleep under his bed, came out of his room as if nothing had happened. This nostalgic talk brought a curve onto Nagashree's lips. She further added that her boy never ate veggies and drank only milk. "Glasses and glasses of milk in a day", she laughed out. So, who is Nandan and why did we try to know all about him? Well, let me introduce you to Nandan Niranjan Bhoopalam, the owner of a Vegan restaurant in Portugal. The boy who never ate veggies in his childhood now only eats veggies cooks vegan dishes to his customers and note this, he doesn't drink milk anymore! Lol! Say Hi to Nandan who has been serving Indian Vegan food to the people of Lisbon, Portugal. Of course, he has vegan varieties from across the world on his menu card. But we are proud that he is gifting the tastes of Indian spices and desserts to the people of Portugal. In one of the videos that documented his work, he is seen preparing Dosa and Pani Puri and some desserts, serving them with love and joy. The expression on the faces of diners was "priceless". Nandan Demonstrates The Vegan Pancake Recipe
The Very Beginnings:
Born on 29th June in Chikmagaluru to B N Niranjan Babu and Nagashree Niranjan, Nandan was raised in Bangalore. His father is an Advocate and a Consultant while his mother is a homemaker. In his boyhood years, Nandan was a shy and introverted child. He went to The Frank Anthony Public School and just juggled between school, tuitions, and home. He slowly started to open up in college, the BHS First Grade College where he graduated in Commerce from. College life was fun for Nandan. He participated in various college events, went to different other colleges to take part in business-related events like product launches. He was also a crackerjack in the Japanese art of flower arrangement called Ikebana and participated in Ikebana competitions held in Lalbagh on 15th August and 26th January. There, he won the rolling trophy twice. Ever since childhood, Nandan was passionate about food. He always straggled behind his mum in the kitchen and spent time with his grandmother during vacations. He watched them, cook, helped them in the kitchen, and sometimes cooked himself, some evening snacks. "Hanging around with mom in the kitchen was like hopping gleefully in a comfort zone", he said. Nandan, who secured his Master's degree in Finance from Bangalore University, worked in Titan Industries as an Accounts Officer for over a year before switching to Solaron Sustainable Services to extend his duties as an ESG Analyst for a period of two years.
The Life-changing Turn:
When life is as flat as a pancake, we don't seriously pay attention to details, but when it takes a 'U' turn, we get a chance to travel within ourselves and take hold of what we love. It was 2010 when Nandan's family met with a very bad road accident. Nandan says that everyone in the family was thankfully unharmed except that he has got two fractured ribs.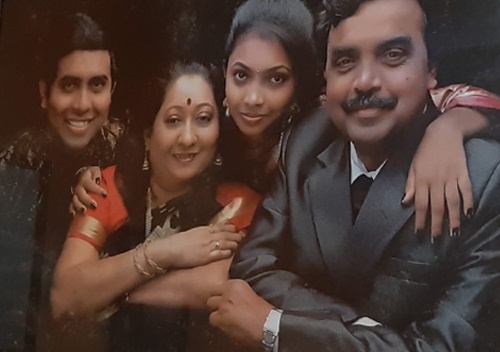 Post that incident, Nandan was confined to bed for three months and that's when thoughts started racing in his mind. He introspected on what he is passionate about and what he should be doing. This deep thinking made him decide what he is going to do with his life - embrace his passion for food. His goal-post shifted and he emerged like a Phoenix. "This incident re-kindled my passion" he stated. He then travelled to Switzerland to study Hotel Management at the Swiss Hotel Management School in 2011. After completing his course, he moved to Portugal on 12th June 2011 and started interning as a Culinary Trainee at The Ritz-Carlton Hotel Company LLC, post which he interned at Soulfood. He went on to work as a Vegan Chef for 'A Tenda' before he set up his own eating house. "It's exactly ten years to this day that I stepped in Portugal and it's funny that I'm talking about it today. Of course, that's one of the reasons why I chose to talk about it today, as it is so dearly memorable to me", says Nandan who waited till 12th June to share his story with BOA.
Princess Of The Castle:
2015 was a golden year for Nandan who then moved to Lisbon, the capital of Portugal. He laid foundations to his own eating hub and named it "Princesa do Castelo" which translates into English as the Princess Of The Castle. The restaurant is located close to the castle of St.George in Lisbon and hence the name. Nandan's food stop serves home-style international dishes which are "sattvic" and "gluten-free". Tortilla chips with dips, Spaghetti, Lentil Stew, robust slices of quiche, an inspired veggie-version goulash soup, and nibbles such as crunchy nachos with hummus and olives with many more mouth-watering eats, leave customers on the table thinking of what to order next! The Thai style rice combined with fresh, colourful vegetables topped with peanut butter sauce surely deserves multiple serves. Over a period of time, Nandan also included tangy dishes like Pani puri, traditional South Indian stuff like Masala dosa in his serving list. The juice bar in his restaurant offers lots of fresh fruit smoothies - a must-try! Also, different varieties of tea brewed out of wild herbs just taste heavenly.
Listen, But Do What Your Heart Tells You To:
It's not easy to set up a business in a foreign land and take it to the next level. Things are not as easy as they seem to be at the end of the story. There shall be many roadblocks that just lie behind the screen, only displaying the smiles of success to the world. The world thinks, "How lucky!". But the truth is, 'this lucky day' came only after numerous days of struggle and several nights of sleeplessness. When Nandan felt low, he thought of flying back to India but he ploughed on. "Sometimes take the risk. It's like getting into the water and then learn to swim. People think you are foolish but eventually, you will emerge as an expert.", he said with pride for not turning his back. Nandan says that there will always be people who are sceptical about your decisions in life and come to advise you. But it is up to you, he says, to decide what works for you. Nandan faced criticism and slagging, but he took them as a driving force to head forward. There was a time when Nandan got his restaurant to bloom but suddenly fate succumbed him to another accident in 2017 that made him undergo complicated surgery. The accident left Nandan with a metal rod running from his knee to ankle. "Well, it's okay as long as it doesn't beep in the airport", he laughed turning the heavy moment lighter. This positive attitude is what saved Nandan from slipping off the wet floor.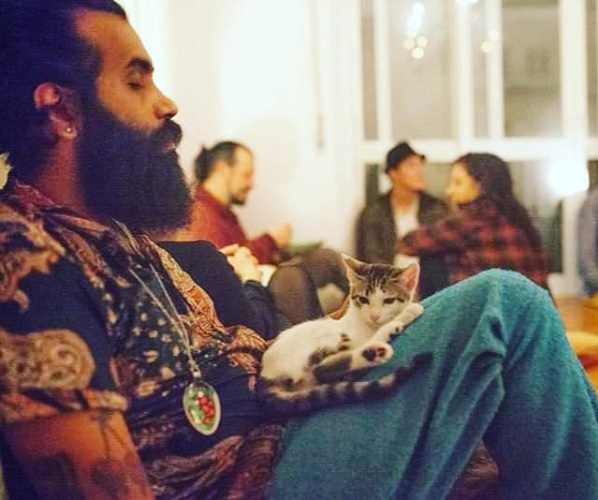 Enjoy, Experience and Have Fun:
"It's just one life, go live it", says Nandan, who has tattoos of cherries with overflowing chocolate on his right hand along with some fruits and desserts painted on his left. He advises everyone to travel, try new things and be free from societal barriers. Travelling, he says, broadens up one's perspective and helps one evolve as a person. Nandan, who speaks Portuguese, a bit of Spanish, Indian languages like Hindi, Kannada, Telugu and Tamil, a bit of Hebrew, also learnt the Portuguese sign language. To those who are planning a foreign trip for vacation, Nandan recommends Portugal and says that it's the best place to enjoy and spend good time. "Go, enjoy and experience life", he concludes.
So, why late? Let the lockdown ease and then plan your holiday to Portugal. Don't miss visiting Princesa do Castelo and say Hi to Nandan Bhoopalam. Taste his food and experience the bliss!
To know More About Vegan Follow Nandan on Netflix, Facebook, and Instagram.

Seaspiracy

Cowspiracy

Follow His Work

Follow His Food