IIT graduate is uplifting the lives of deprived children and small-scale farmers.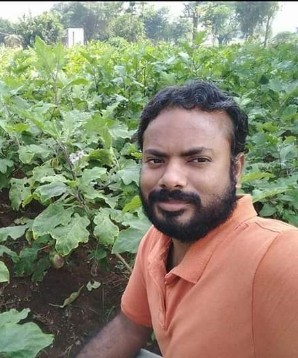 With an IIT degree in his hand, he chose not to grow in life by earning money. He rather chose to bridge the economic gap between the haves and the have-nots. When one looks at how sky-high buildings have slums surrounding them with people having access to no drinking water, electricity, sanitation, and basic education, one understands how deep-rooted is the problem of economic disparity is in India. But who is here to set it right? Not definitely someone for whom a corporate job with lakhs of pay is waiting once he is out of a prominent institute like IIT. But that's what has happened. Vishal Singh from Varanasi came as an angelic figure to set the lives of children and farmers on to the right strings. Let's know more about his journey. Just read further and you cannot stop yourself from clapping for this man.
A Strong Educational Background:
Vishal Singh hails from Varanasi and is born into a farmer's family. He did his Post graduation in agriculture and food engineering from IIT, Kharagpur. Post his education, he had numerous chances to take up a high-paying job and lead a life of comfort and bliss. But he chose to use his education in the best possible way in order to help others living in ignorance and drudgery. He understood that children, who are the next generation's future, must not be deprived of quality education as education is the only means to scale up in life. An educated individual can make the society, thereby the country better. Thus, he wanted to make sure that economically and societally deprived children are uplifted. He also wanted to work for the betterment of farmers by giving them knowledge of the best agricultural practices especially throwing light on organic farming.
KVSS - Tough But Taken:
With an intention to provide education, food, and health facilities to the socio-economically deprived children Vishal decided to initiate a non-government organisation with the help of his friends. He established Kaivalya Vichar Seva Samiti (KVSS) and got it registered in Uttar Pradesh.
As a part of his NGO's activity, he set out to help children in Soladahar and Gopali of Paschim Medinipur district of West Bengal in the year 2012. He first went door-to-door so as to convince parents to send their children to school. It was extremely tough to listen to their "Yes" as the villagers already imagined their children to take up family professions and remain in the village itself. With great difficulty, he convinced parents about the importance of education and the role it would play in building their lives. Once the parents are convinced, Vishal felt as if half his job is done. He started giving evening classes to around 40 students including training them in extracurricular activities. This started with just Rs.6000 in his hand. He made his initiative a complete model by including annadaanam (free food distribution), vastradanam (free clothes distribution), sikshadaanam (free education), and swathyadaanam (free health check-up).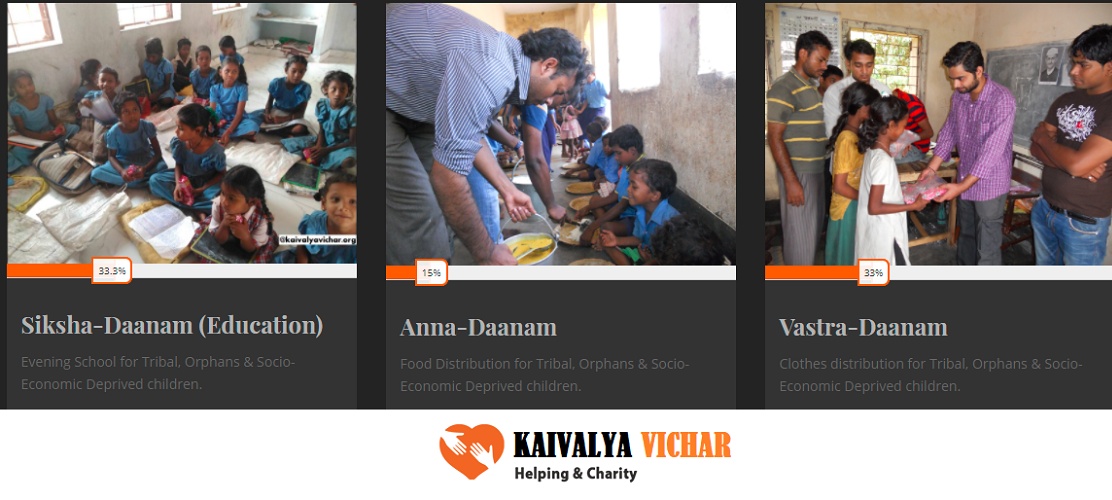 With the cooperation of students, alumni, and professors of institutions like IIT, Kharagpur and other prominent universities, eventually, KVSS widened its sphere of operation and was expanded to Mayurbhanj, Gajapati, and Bargarh district of Odisha, and Chandauli, Aligarh, Etah, and Lucknow district of Uttar Pradesh. By 2014, KVSS uplifted the lives of 2500 children through multiple projects. In 2015, more than 400 volunteers from various universities like IIT Bhubaneswar, NIT Jamshedpur, Banaras Hindu University, Allahabad University, Odisha University of Agriculture and Technology, Jharkhand Central University etc. joined hands with KVSS and extended their support and cooperation to its work that's aimed at making children worthy of becoming young professionals.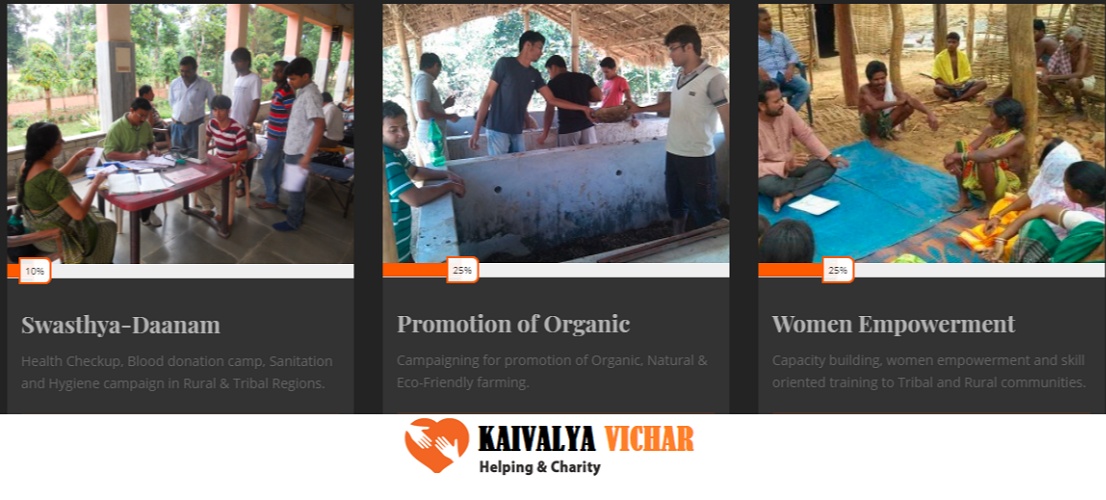 Farmer's Friend:
Alongside uplifting children especially the orphans, Vishal Singh also took on to his shoulders, the responsibility of empowering farmers. He started spreading awareness of organic and herb farming among farmers. He is working to make farmers understand their rights so that they shouldn't be exploited by anyone in any means. In 2016, he went on to promote the organic farming model among marginal and semi-marginal farming communities to upscale the status of their livelihood. He started educating them about the preparation of organic compost, usage of organic pesticide, organic insecticide, and organic nutrients for better and chemical-free food production. The new and refreshing concept that he introduced grabbed everyone's eye. It's the concept of "Rs 1 lakh from one-acre land". While the farmers earned Rs.60,000 per annum by growing crops, Vishal has encouraged them to grow medicinal plants, herbal plants, and flowers that will raise the revenue to Rs 1,00,000 per annum. This idea was taken and implemented by farmers who benefitted greatly from this. With the success of this Initiative, Vishal went on to promote organic farming in Mayurbhanj, Gajapati, Sundargarh, and Bargarh district of Odisha. With five programs including the addition of organic farming for sustainable livelihood, KVSS is marching ahead and so far, close to 5000 children and 8,900 farmers from across India have been benefitted. KVSS has become an angel for the deprived society along with tribal and rural farming communities.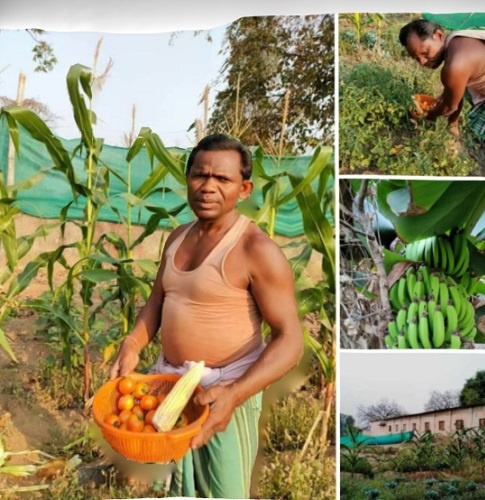 Tasks For The Future:
Currently, Vishal and his team are working on a socio-entrepreneurship model for the integrated and sustainable development of tribal and rural communities of Odisha. For this, they are planning to set up small scale units and home ventures of organic fertilizers, pesticides, mushroom cultivation, dairy and poultry units. Vishal is also involved in preparing organic soil and developing a bio-intensive orchard. He is promoting and providing training to farmers, NGOs and youngsters through agri-entrepreneurship to throw light on organic and eco-friendly farming approaches.
His Words Of Value:
Vishal who believes that no job is too menial says that everyone should have a vision.
"There is always a stage when one starts up.", he says.
May more youngsters be inspired by your journey.

Follow His Work

Know More About Kaivalya Vichar Seva Samiti