Punjab da fitness puttar's 118 knuckle push-ups will shock you. Singh is King with such bizarre aspirations.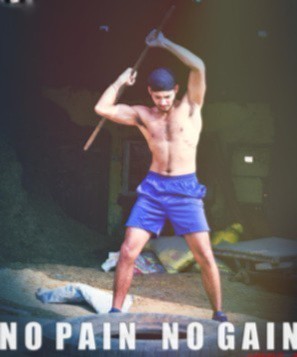 A 19-year-old boy always had one thing in his mind ever since his childhood. He wished that youth should see him as the role model and read about him just like he read the biographies of legends. He didn't just sit dreaming of becoming a legend but he started sweating for it. When recently he found a place in the India Book of Records, we happened to speak to him and after our encounter with this young boy of mettle, we understood that the day when everyone would look up to him is not too far. His journey is one of a kind and we were impressed by the way he took his childhood wish so seriously unlike others. He is Kuwar Amritbir Singh from Punjab and here is his power-packed journey.
An Enthusiastic Sportsperson:
Kuwar Amritbir Singh was born on 4th November 2001 in Umarwala, Batala in Punjab. His family is into farming and politics. His father, like his forefathers, served as the Village Sarpanch. Kuwar, who completed in Class XII from Sri Dasmesh Academy had a keen interest in reading biographies as well as watching movies on the biographies of legends. He regularly listened to the motivational speeches delivered by great personalities. He was also inclined towards acting and displayed good acting skills ever since childhood. He also showed deep interest in writing and his body rhythmically moved to the tunes of Bhangra.
A Turn Towards Fitness:
Kuwar always had the zeal to do something different in his life. He participated actively in various school and college events. He often played the roles of Sardar Bhagat Singh, Kartar Singh Sarabha, Uddham Singh etc. and while he played them, he always thought that one day, others should also read about him and that he should also become a role model to many. As Kuwar was very good at sports, he also used to take part in every activity held at school and college owing to which his teachers also looked at him with great expectations. "So I resolved that I should be an all-rounder not only in school but also in the journey towards reaching my goal"., says Kuwar. When Kuwar was over 16 years old, with a zeal to do something new, he hit the world of fitness. He is a self-learner who learnt and performed action skills like Front flip, Handstand Walk, Handstand, kick up, and all types of Pushups. He enjoyed doing them initially but as he dived deep into the sphere, he started to taste the bitterness in the field. However, he did not turn his back and this persistence made him both physically and mentally strong. Interestingly, all that he does, he does from his home and has never knocked the doors of a gym to date. He works out on his own using his homemade desi workout equipment.
In the world of fitness, I consider myself as my coach and competitor also. I try to improve myself each day bettering my skills to achieve my goals, he says.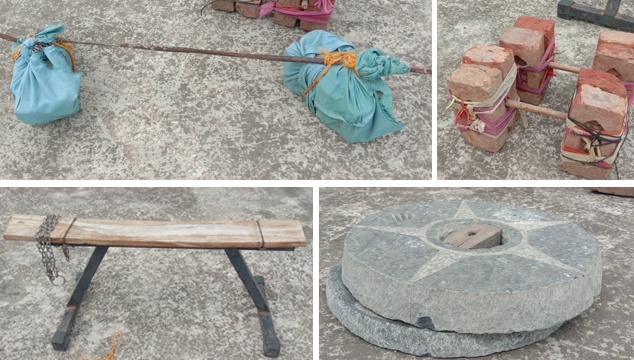 Overcoming Setbacks With Strength Of Will:
Kuwar flunked in his Class XII math final examination which disappointed both him and his family. He went into a total depression that he stopped his fitness regime for over three months. He left practising what he thought was his passion. However, he could slowly pull himself out of it and reminded himself that he shouldn't stop moving ahead if he has to reach greater heights. He then resumed his fitness activities at home and started to participate in various events. When he first applied for a record in doing Knuckle pushups, he was rejected. Still, he didn't give up. On top of everything, even after being rejected for sponsorship by 23 fitness companies, this young teenager didn't lose hope. Had it been any other person of his age, they would surely have lost the courage. But Kuwar didn't give up. He kept working on improving his skills and there you go! Success followed.
Recognition To The Perseverance:
Failures are sure to knock on your door but what is important is if you are facing them or running away. Kuwar Singh stayed, worked harder and his perseverance paid off eventually. Kuwar Amritbir Singh was selected as the Young Fitness Brand Ambassador from Punjab on Helo App in the year 2019. In 2020, his name was recorded in the World Records India for being the youngest to have performed maximum Knuckle Pushups(118) in 1 minute at age 17. He was also awarded as the Youngest Youth Icon from the Gurdaspur district on 15th August and 26th January 2020 by the DC of Gurdaspur. The same year, he grabbed a page in India book of Records for being the Youngest to do maximum superman Pushups(35) in 30 Seconds at the age of 18. He was also one of the top 10 contestants of the PTC Punjabi Hunar Punjab Da Tv Reality show. He proved his acting skills in two Punjabi short films by simultaneously promoting the importance of fitness along with giving a message to youth to keep away from drugs. This self-taught man of fitness is also nominated for the Karmaveer Chakra Awards 2020 - 21.
Long List Of Aspirations:
When we asked this young fitness enthusiast what his future endeavours are, he doesn't hesitate to give a list. With a sparkle in his eyes, he said, "I want to become the First Young boy from Punjab whose name should be nominated for International Youth Icon Awards." He aims to become the First Young action hero in the Punjabi film Industry as a Sardar boy. He aspires to nominate his name for the prestigious Padma Shri Award one day. "I also want to name my village, Umarwala on my name as Amrit Umarwala.", he says with confidence blooming on his face. Don't think that he is going to exaggerate what his future should be like. If he could do so much in just 19 years including setting the world record, then he can surely do anything he aspires for.
His Words Of Value:
Kuwar sats that one should be determined and be disciplined in order to realise their goals. Failures, he says, shouldn't stop one from moving ahead in life. He says patience is the key and not giving up mid-way is the key to success. "Nishchay Kar Apni Jeet Karo", he concludes.
We haven't seen anyone so strong to the point and so determined to achieve great heights in life though was hit hard several times throughout the journey. We are sure that one day which is not too far, this young man would make his village shine on the world map.

Follow His Work