A homemaker is gaining recognition as a crusader for home-waste and has earned herself the name – Compost Queen.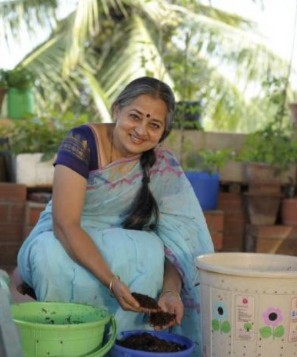 If you have ever been to a landfill, you will know just how major a deal garbage and waste segregation is. Every day, heaps of crap just pile up in the Dump Yard, creating an uncomfortable atmosphere carrying diseases. As the population grows, so does the heap of garbage. This poses a real threat to the environment that is shared by the living and breathing.
All of these concerns are what drove Vani Murthy, a homemaker to develop a change in her everyday life with a motive to reduce her household waste. She has been active in her mission to help the residents of Bangalore to manage their waste and undertake a more eco-friendly approach in general.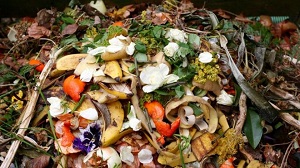 Vani has a beautiful garden on her terrace that she tends to lovingly. With an array of a succulent choice of vegetables ranging from beans, okra, eggplant, radish, tomatoes, and different herbs, Vani's decision to build her very own rooftop garden emerged when she began composting her kitchen waste to turn it into an urban escape into the nature.
It might not occur to anyone, in the slightest sense, that her farm thrives on an organic compost mix. Such are her skills at composting – it is very unlikely to leave a stink.

A long overdue change
Whoever knows Vani is aware that she is a little laid-back and reserved in nature. A shy and humble sweetheart who lived in the shadows of those who she felt protected under, Vani went from being a timid woman who was insecure of herself to a determined and strong woman who wished to bring about a change.
An unfortunate episode of sexual assault at a very young age left Vani scared and forlorn. She never had the courage to face any encounters by herself. Things looked like they were about to change when she enrolled for a course on life. During this time she learned and understood herself and the many factors that had prompted and contributed towards her very being. She sought out to make a change and leave behind the ghosts of her past. From being a woman who couldn't carry out daily chores alone to becoming a founding member of the Solid Waste Management Round Table of Bangalore, Vani sure has come a long way.

Compost Queen
Dubbed the compost queen, Vani is known for her composting and gardening skills. With YouTube video tutorials, she demonstrates her knowledge. Apart from this, she has a rich online presence and following. She is involved in several projects that deal with the waste segregation and management in the city.
Her efforts were being recognized by the masses. She gained a lot of support and people cheered her on for her mighty step. This further enhanced her self-confidence as she became a force to be reckoned with. Lots of people followed in her footsteps and took to composting their waste instead of leaving them behind to be ultimately dumped in the landfills. She kick-started a whole community that engages in gardening and unique waste management tricks.
The change you wish to see in the world
Vani's organization also launched a project called the SwachaGraha, which is a one-week composting challenge. This has attracted many who find her approach strong and wonderful and wish to be involved in the scene. She has touched the hearts of many and has opened their eyes to the harsh realities of our environment, waking them up to the necessity of taking action for your own needs.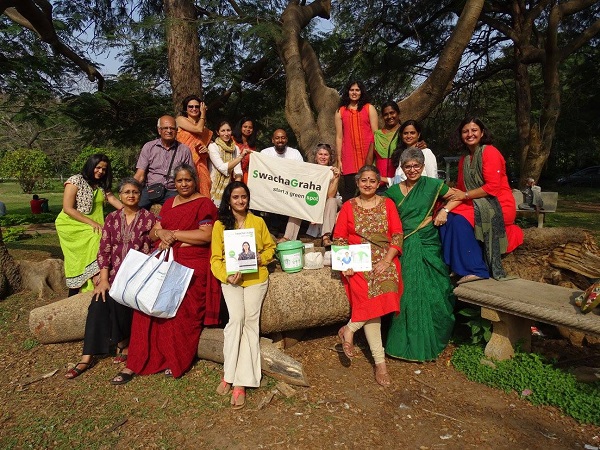 Vani found her passion late in her life. But by finding it she found herself in the process and whoever said it's better late than never, did have a point!

CheckOut Her Website to Know More Tips

Like and Subscribe To Her Channel For More Videos