Hobby is important to make life more fun. This wager is collecting coins and currency notes since 1968.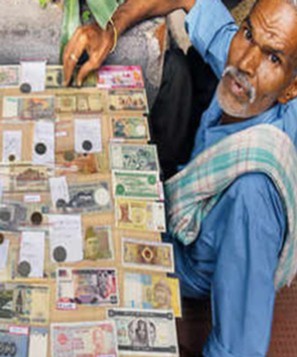 Hobbies are not a luxury man's affair. One need not be extremely fortunate enough to pursue expensive hobbies. Hobbies make one a well-defined individual. What a person is interested in, over time, becomes his hobby as he continues to do it. If music is an interest, pursuing it by taking out some time every day makes it a hobby. If interest is guided by any external factors, will that be called an interest? An interest takes life in the heart, ignites the mind, generates passion, and habituates the person to it. Such an interest, once developed, cannot be stopped by anyone and anything. Whatever might be the constraints that appear to cause hurdles, the fire that something we are interested in creates in us would never leave us. How many of us think that certain hobbies are meant for rich people and that they require a lot of money to take up and continue? "They are for rich kids", people say. But interests don't come categorised. The story of P Lakshmaiah serves as the best example of this. Its fruits prove that hobbies don't need anything like money or resources to take up and continue. Let's get into the story of P Lakshmaiah, a man from Telangana whose unique interest is not determined by the financial constraints that he has. His story tells us how important it is to pursue hobbies without thinking about what one has and one does not have.
P Lakshmaiah hails from Mahabubnagar district in the southern Indian state of Telangana. To earn his livelihood, Lakshmaiah works as a daily wager in a hotel. His financial constraints allow him to possess no luxuries apart from ensuring his basic needs. However, this man developed a unique hobby. His financial weakness didn't stop him from pursuing his hobby.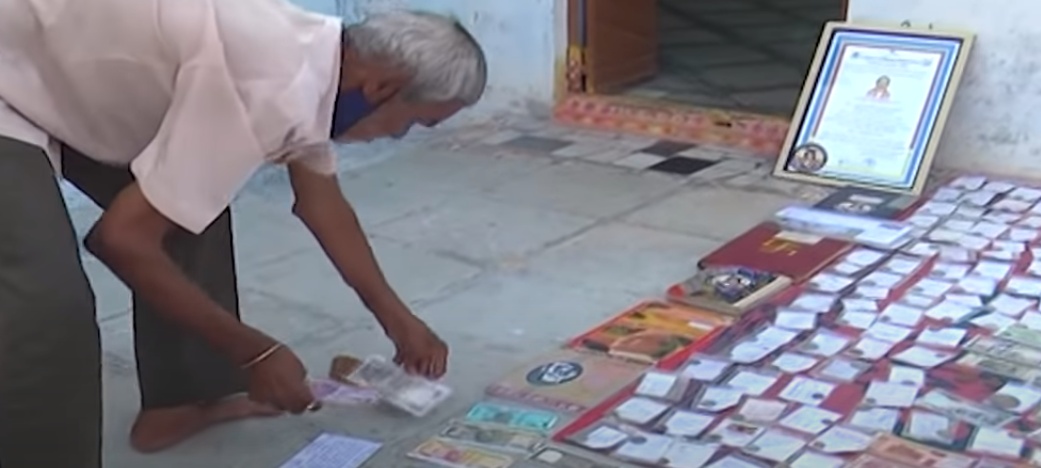 Collect, Collect As Many As I Can:
With no big, fat reason for his interest, P. Lakshmaiah picked up the hobby of collecting currencies and precious coins. He started collecting coins since 1968. Collecting currencies is not an easy thing. If one decides to get foreign currency, they have to follow various steps. It can be achieved either by visiting a local bank branch or consulting a local forex dealer or travel agent or ordering online using the bank's forex services. Foreign currency can also be purchased in an auction or by visiting official sites. But all this requires huge time, effort and investment. This is not so easy for a person who is just a wager in a hotel. With very little knowledge of technology, with very little financial backup, it is absolutely tough for Lakshmaiah to collect so many coins and currency notes. But he didn't give up. He did not even care to spend more than his capacity in order to collect precious coins and currency. He has been collecting currencies of various world countries and has collected currencies of 180 countries so far.

He spends the money be saved in collecting these. All in all, so far, he has collected 150 coins and 200 currency notes from various countries. Currencies of countries like Switzerland, Lebanon, Netherlands etc. along with the ancient coins of India are in his vast collection. Those currencies that were once prominent in India also found their place in his collection.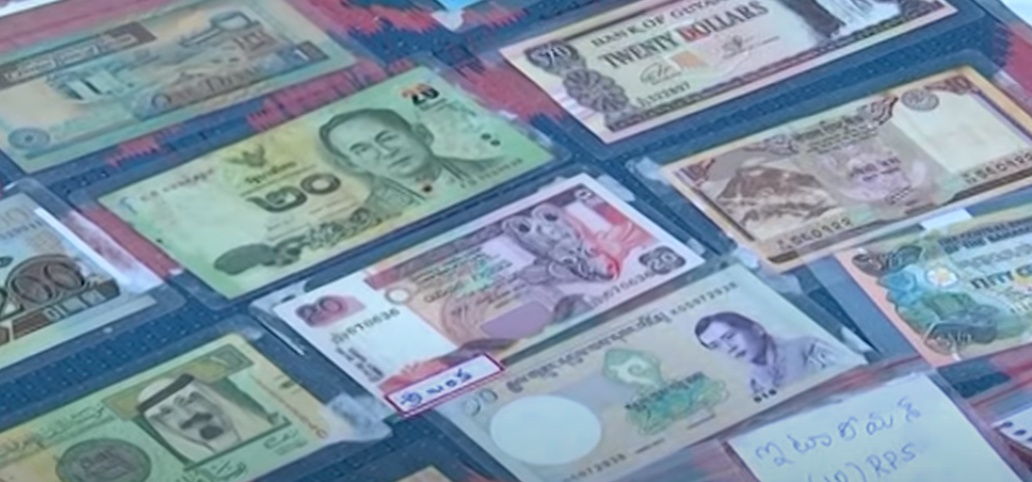 Coins that were in great prominence during the times of Shatavahana and Kakatiya kings along with those that were found in the days of the East India ruling, the days of Nizams and Mughals were collected by him. Hats off to his knowledge and patience. Lakshmaiah also said that his wife Manemma played a major role in supporting him. While he collected the coins and currency, Lakshmaiah said that he never received any sort of opposition from her. Lakshmaiah not only just collects them, but he also takes ample care to save them properly. He writes the name of the country against each of them and laminates each of the currency notes and coins before preserving them.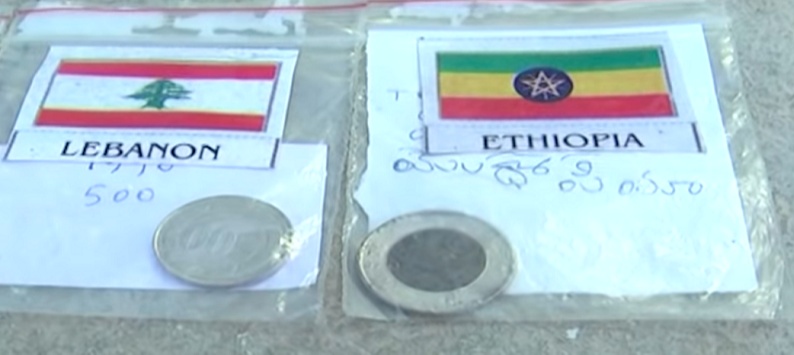 What a hobby that has been taken up with commitment and has been being continued all the way for so many years now. His story is surely an example of how one's interest will not have to be obstructed by any of the circumstances. Come what may, whether you have the resources or don't, if you are up to something, go get it!