Market Researcher became one of the blogging pioneers of India.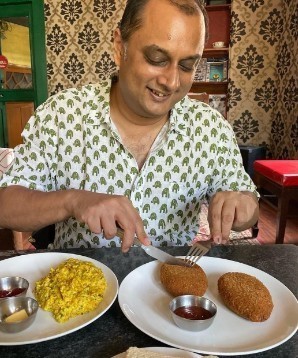 His roots are Bengali but had his initial encounters with the western culture. His love for food is so immense that he wants to travel the world in search of food. This food lover who is a market researcher by profession left his job to find his passion. Not only that he relishes the rich tastes of chocolate, fish, ham, etc in the restaurants of the town and beyond, he also writes about them. Let's meet the author of one of the leading food blogs of India whose story tells us that patience is what brings your passionate job onto the road to success. Kalyan Karmakar is the man behind the award-winning food and travel blog Finely Chopped and this is his story.
Introduced To A Wide-range Of Cuisines:
Kalyan Karmakar was born in England and grew up there in his early childhood. Later, until the age of 10, he was raised in Iran. Thus, he was exposed to different cultures and cuisines right at a very young age. When the family moved to Calcutta in the 1980s, Kalyan came face to face with his native Bengali kitchen. Kalyan spent his school and college years relishing and taking the best tastes of the street food of Calcutta. He moved to Mumbai once he started his career as a Market Researcher in the year 1997. He worked until 2007 until the mid-career crisis hit him. "The monotony was getting to me. There was a certain sameness at work which filled me with a sense of ennui." – said Kalyan. In 2012, Kalyan decided to quit his corporate job and decided to convert his hobby into a full-time profession.
Started Gaining Popularity:
Kalyan was invited to give talks on the radio and he also wrote columns for Indian Express and NDTV Foods. Everything that comes to food, he is ready to give expert talk and advice. As his passion is becoming a reality, he turned to full-time writing in 2015. Along with the website, he also published a food travelogue, "The Travelling Belly", published by Hachette Publishing, is a collection of his travel experiences across India. His wife has always been a strong support to him in this journey.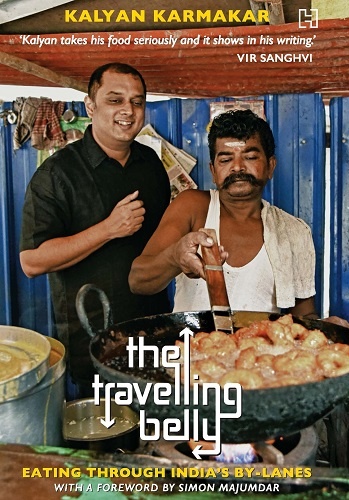 Challenges He Had To Face:
Food blogging was not considered a full-time profession back in those days. It was a tough decision to make. It was tough to face the idle period in the beginning but he didn't give up. As time went by, his work started coming into the spotlight and work opportunities started emerging. It's all because of his patience and perseverance that "Finely Chopped" has become every foodie's one-stop place. His book 'The Travelling Belly' accounts for the food varieties of India.
His Words Of Value:
Kalyan, who is one of the pioneers of Indian blogging says that patience is the key to success. "You should take things forward one step at a time. When I look back, I feel extremely grateful for the decision that I took in 2012 which sounded scary back then. I learnt that when you follow your passion, success is bound to follow." Says Kalyan Karmakar.
Every successful person must take a courageous decision at some point in time.

Follow His Work

Checkout His Tweets