The Green Crusader who lived and died protecting wildlife and nature and enforcing young minds.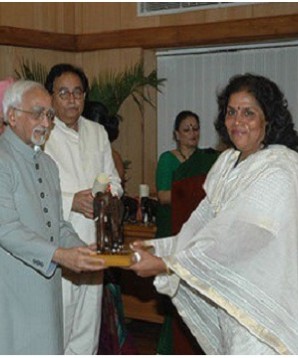 Madhu Bhatnagar was a revolutionary individual in every right. She was a force to reckon with. If there was anyone more concerned about the issues and the threat our environment deals with, and actually took a stance against it, fought to turn around the destruction mankind has cost nature, it was none other than her.
Born in Aligarh, Uttar Pradesh, Madhu was a teacher by profession. In her time as the Deputy Head of The Shri Ram School, Vasanth Vihar, New Delhi, she created an Environmental Education Policy, much before the Supreme Court could even come around to it. She was also the Head of Environment in the school and it was her school that first came to implement rooftop rainwater harvesting. This practice as we known has been used, hence, throughout the country, well across 2000 odd schools.
Madhu has a reputation for being persistent and determined! She even lobbied with the Chief Minister of Delhi to ensure her practical plans were shared with 1,800 MCD, government, and public schools. It also went all the way to Meerut and even the distant Sikkim!
Catch 'em Young
Bhatnagar was a strong believer of the fact that the future lies in the hands of the bright and young. She puts her faith in the young minds who are going to be the ones to save the planet from destruction. In her effort to bring about a change in the soceity, she created a Junior Tiger Task Force. The students who are a part of this task force have written very many letters to influential people and they have also traveled to National Parks. The animals used for entertainment was also one of their main focuses. The task force worked diligently towards ending the torture that was the monkey and sloth bear dance!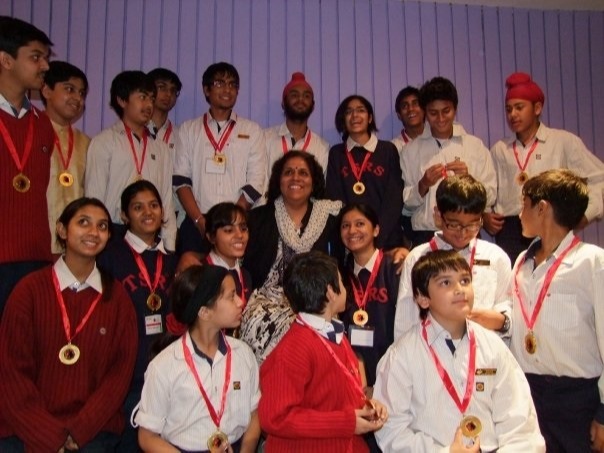 Madhu's time in School
When Madhu joined Shri Ram School, she set up an association called 'The Green Brigade,' through which the school participated in a number of campaigns at the forefront like the anti-plastic drive, anti-cracker drive, banning mongoose hair for paintbrushes, and promoting the ever convenient rainwater harvesting!
She also organized a Wildlife Film Festival which attracted a huge crowd of about 2,000 students and parents!
True Force of Nature
Madhu Bhatnagar lead a life dedicated to serving the young minds and their vast responsibility. She was aware of where the answer lied and she worked hard at making a difference. A true spirit and force of nature, she is a woman to be looked upon!
Although, not clear of how, she passed away on December 22, 2008, in Vadodara, Gujarat. Even though she may not be in our midst, the results of her actions sure are!