Happy Period Kit is gaining popularity. Here's what's it all about?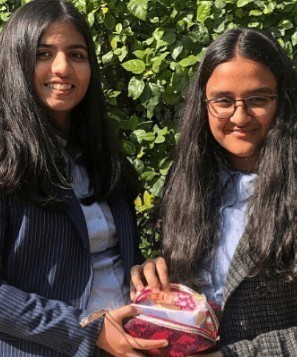 Girls hide sanitary napkins in their pockets and sleeves, talk about their periods in whispers, and when their clothes are stained, they feel utterly uncomfortable and ashamed. While periods themselves are extremely stressful with cramps and mood swings, this feeling of embarrassment that girls carry adds more stress to their minds. Physical and emotional peace is something that is very much required during periods. Sachika Motani and Anika Taneja, two young girls are no exception from their peers who have gone through the worse period experiences. However, they decided to make it comfortable for young girls and took a step forward to make a difference. The young and passionate products of Young Entrepreneurs Academy have made a period-ready kit for all the young ladies out there. Let's get into their journey and know more about their initiative.
Two Birds in One Nest:
Sachika Motani and Anika Taneja both are from The Shri Ram School in Delhi but belong to different campuses. They met at the Young Entrepreneurs Academy (YEA!). While they were participating in the initial brainstorming and idea generation sessions, both of them identified themselves with the same cause to address. Both of them were moved by the bitter experiences of women and also by the debates like women of menstruating age being denied into Sabarimala temple. The period shaming of young college girls in Gujarat where the girls were asked to strip to show that they aren't menstruating hit both the headlines and their hearts deeply. While Young Entrepreneurs Academy asks their students to do market research in order to gain validation for their ideas, both the girls had conducted a survey in which young girls shared numerous experiences of stress and embarrassment during periods. This survey gave them enough boost to walk further to build their business model. The young girls got huge support from YEA! where they learnt entrepreneurial skills, the importance of market research, financial understanding, competitive analysis, and developing a marketing strategy. The guidance they received from the investor panel helped them all the way in gearing up for their business.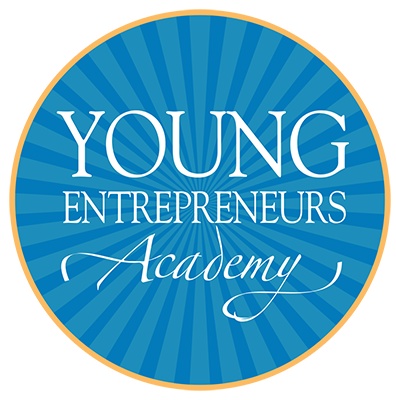 Li'l Lady, Grow with Confidence:
With the money they received as YEA! winners, the two young entrepreneurs laid foundations to their initiative and thus the bricks for "Li'l Lady, Grow with Confidence" were laid. They used the prize money in building products useful during periods. They developed a period-ready kit that includes all the necessary items during the period.
"The kit gives one a sense of comfort and preparedness to deal with any unwanted period accidents," says Anika. Their impressive mission statement goes like this - "Mother Nature has her own way to show your worth, It's that time of the month. It's OK to be moody and crampy, These are all hormonal changes. Sit back with your heating pad, Enjoy your dark chocolate and don't feel sad." Through their venture, Li'l Lady, Grow with Confidence, they encourage discussions on being period-ready in order to eliminate taboos surrounding the topic.
Be Period-ready:
The Li'l Lady kit includes a padded cover, two organic pads, two intimate wipes, a sanitiser, a pocket perfume, a handmade, microwavable heat pad, a packet for stained underwear, and dark chocolate. It also comes with a period diary that has information about periods, healthy diet suggestions and a reusable calendar to track period dates. "We collected information from various sources, and included scientific reasons behind menstruation, suggested foods to eat, how to tackle cramps, etc," Sachika says. While a few of the products for the kit are sourced from local ventures, the pad holder/cover and the heating pad, designed by the girls, have been made-to-order from local manufacturers. 10% of the sale proceeds will be used to create period awareness among socially backward classes.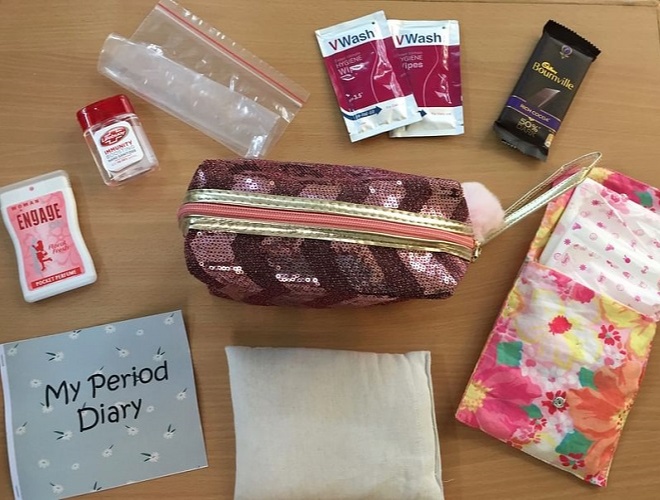 Marketing Strategies:
Covid-19 has not dampened the spirits of these young entrepreneurs who have started an Instagram page and are making waves in social media marketing. "We have already received a few pre-orders just through social media marketing", they said. They participated in a webinar organised by the UN to create awareness on periods on World Menstrual Hygiene Day.
Plans for The Future:
The girls have plans to work with NGOs to create period awareness amongst under privileged girls and boys. They are also planning to reach out to adolescent girls in few schools in the days to come.
Congratulations on the successful venture initiated by the girls. May their wish come true and may we soon see a society with no taboos around menstruation.

Follow Lil_lady_gwcp For More Updates