The woman who bashed patriarchal norms and flew into the skies of Indian Army is now ranked as the Lieutenant General.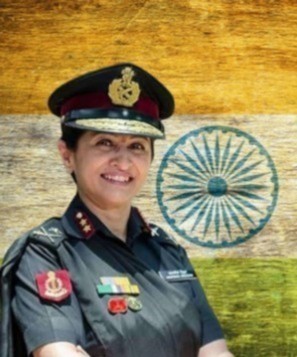 Our palms deliberately reach the forehead to salute when we see the people in uniforms. Such is the respect we carry for them and that respect, we haven't given them, THEY OWNED IT.
More often, we see men braving their lives out for the cause of the nation, standing at the borders, combating with the soldiers and driving home courage and valor. But, for their women counterparts, to achieve the same thing, it requires lot more than what a man needs. For a man to join the armed forces, he gets enough support from his family and friends. Ironically, nature also stands by him by supporting him with the biological requirements. But is it the same with women? The first and foremost hurdle for a woman who wants to join the Army comes at her house. No one wants their daughter to stand at the borders, serve the nation or at least roam around the country on postings. The next hurdle comes as naturally occurring biological changes in the form of menstruation, child birth, early parenting etc. The same amount of effort that a man puts on to this tough job is also put by her along with crossing such inevitable barriers. Then, one day, when such women reach the apex, it needs more than just a salute to respect her. That respect can be shown by drawing inspiration from them and by more young girls choosing and walking their path. One such woman who broke the barriers and walked her dream out to reach the peaks of pride is Lieutenant General Madhuri Kanitkar, the third woman to have secured this ranking in the Indian Armed Forces.
Rising Up The Ladder

:
The only doctor on the Prime Minister's STIAC (S&T) Innovation Advisory Committee was ranked as the Lieutenant General and took charge as the Deputy Chief, Integrated Defence Staff under the command of the Chief of Defence Staff General Bipin Rawat.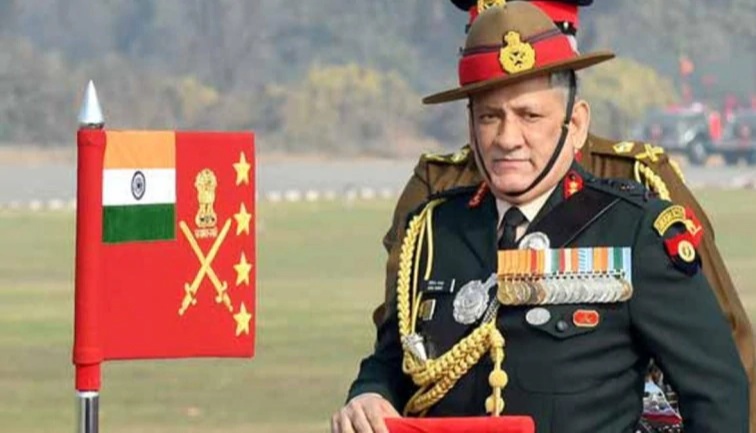 She became the third woman to hold the three-star rank in the Indian Armed Forces after Vice Dr. Admiral Punita Arora from the Indian Navy and the Air Marshal Dr. Padmavathy Bandopadhyay. Dr.Kanitkar is also the first trained pediatric nephrologist serving in the armed forces.
A Woman With A Firm Will:
Life was never a bed of roses for this dynamic lady. The challenges she faced in terms of convincing her father and getting into her favourite college to pursue medicine, all seemed to give her what she desired for. She set targets what many considered to be out of reach and worked her spine out to achieve them.
In a field that's highly male-dominated, she made her way challenging all those that tried to pull her back. It was back in her 12th standard when she was studying in Fergusson College that she resolved to study medicine. Inspired by the lives and discipline of her mates who had the NDA and Air Force backgrounds, she decided to join the Armed Forces Medical College, AFMC. So, she went along with her friend who was from the Air Force background to the AFMC and fell in love with the neatness, discipline, and order of the campus. She didn't even tell her parents that she was going to join the AFMC as; she knew what they would say if they come to know that their daughter wanted to join the Armed Forces.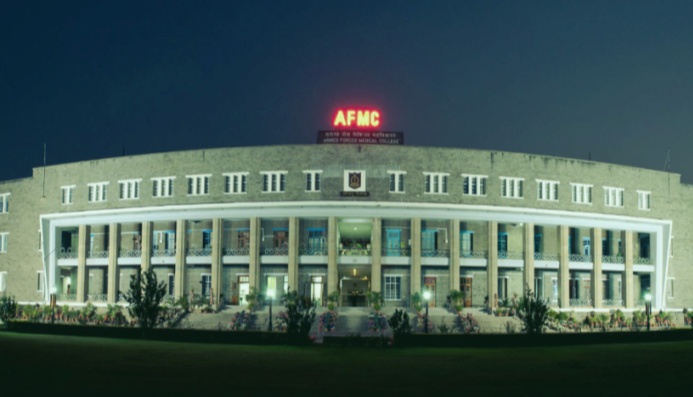 After getting selected to the AFMC, she wrote a letter to her father and was unfortunately forced to join the BJ Medical College in Pune. Her heart and soul was with AFMC because she badly wanted to join the Indian Army. She fought for this at home so badly that her father finally allowed her to join AFMC with a condition that he wouldn't pay the bond money after she passes out and she must join the armed forces. She agreed to this and made her way to achieving her dream. She topped her MBBS batch at AFMC and received the presidential gold medal for the best outgoing student. After graduating from AFMC in 1978, she went on to fill her pocket with higher qualifications such as MD (Pediatrics), DNB(Pediatrics), Fellowship Pediatric Nephrology, FIAP, Fellow FAIMER. She received the Kalinga Trophy in academics in 1982 and was commissioned into the Army Medical Corps. She has set up Nephrology units in the Armed Forces' medical facilities in Pune and Delhi. In 2017, she took charge as the Dean and Deputy Commandant of the AFMC. She has to her credit as being the first woman Dean of AFMC. Having gone against her father's wish to become an army doctor, she persisted when her father was absolutely not ok with her being posted all over the country.
The Woman Who Not Just Fought With Her Father But Competed With Her Husband:
Lt. Gen. Madhuri Kanitkar's husband is the retired Lieutenant General Rajeev Kanitkar. Throughout her journey the wife and husband duo set targets to climb up the ladder. They challenged in a healthy competitive spirit, raising the bar for each other. Both had immense trust on each other's capabilities. Both received presidential gold medals, her husband from NDA and Lt.Gen. Madhuri from the AFMC. Since then, they kept standing for each other and finally, Lieutenant General Madhuri joined her husband in achieving the highest rank and they became the first couple to have secured the position of Lieutenant General.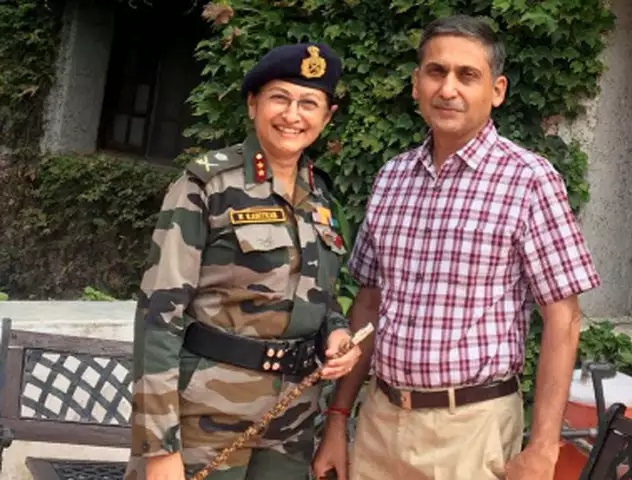 Can Never Forget The Support Of Her Family:
Having served in the armed forces for 37 years, Kanitkar says that her family stood as a pillar of immense strength. Her children, parents, and her in-laws understood her dream and supported her all through her career in which she took postings to multiple places. Most of the time, she had to stay alone away from everyone but when the cause keeps you driving, no one can stop you. Speaking about the area of her expertise, she says that she is not just a soldier but also a doctor and a teacher. So, she wishes to integrate all the three.
To Those Who Would Like To Join The Armed Forces:
To all those women who take a step back because of barriers they encounter, she says, this organization is extremely safe, fair, and transparent for women. She asks women to never give up but just give back. She felt overwhelmed with content with the judgement of the Supreme Court on the Permanent Commission for women officers in the Indian Army. "This decision would encourage more girls. Unless you give an option to a girl to have a permanent commission and make it a career, she cannot give her best", she says. She advises women to not let anyone stop them and at the same time not to expect concessions. "I think the organization would benefit from having more women in the armed forces.", she opines.
When we see such women shining bright for years in such dynamic and challenging fields, it gives added confidence and paves way for more number of young women to join the services.
We salute her!