Meet the woman who is making urban Indian homemakers self-sustained.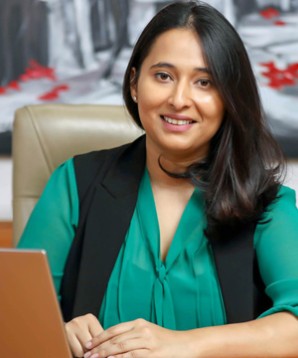 "There are over 200 million literate women in urban India out of which 148 million are not employed or studying. These numbers are staggering, and the factors causing this include family and household responsibilities, the lack of flexible work opportunities, cultural prejudices to women working in India, and the lack of flexible re-skilling learning opportunities. This is not an India versus Bharat problem, but is true for women from different income segments, from different geographic segments and socio-economic segments.", these are the words spoken by Nishtha Yogesh after her thorough research on Indian women. But why did she even do such research? How was she even inclined towards the educated homemakers? She is now the founder of Hunar Online that is helping Indian homemakers achieve economic independence. Let's know more about Nishtha and her start-up.
Vast Knowledge And Experience:
Nishtha who hails from Hyderabad went to Gitanjali School where she finished her 10th Standard in 2007. She later went on to pursue High SchoolBusiness/Commerce, General in Chirec Public School and graduated from Badruka College Commerce Arts with a Bachelor's Degree in Business/Commerce, General. She later went on to study Chartered Accountancy from The Institute of Chartered Accountants of India. In the year 2016, she went to pursue a Master of Business Administration (M.B.A.)Entrepreneurship from Babson F.W. Olin Graduate School of Business. While she is still studying, in the year 2010, she served as a team member at KPMG India and was later promoted as a team leader for the financial and tax audits. From 2014-16 she served as a Founding Partner at Project Prefix, a mobile app-enabled chartered accountancy training and education institute. She also extended her services as the Director of TheHLabel.com, a fashion manufacturing and retail (brick-and-mortar and e-store) company that focused on affordable designer wear from 2013-16. With such a potential educational background, Nishtha clubbed her experience to kickstart her own venture.
Practical Experience That Led To A Start-up Idea:
Nistha was in school when she used to intern as a receptionist at the Creative Design Learning Centre. There, she came across many women who would come to learn various skills. They graduated from the course and left with self-confidence and belief. "I thought how great it would be to have such a service across the country. I have always believed that education and technology are the two biggest equalizers and together, it could really level the playing field," said Nishtha Yogesh. This thought that germinated in her mind took shape into a start-up that helps women attain financial independence.
The Rise Of A Venture:
According to the study done by Nishtha, in a country like India, most Indian women are involved in home-based unpaid work and as per a Delhi-based non-profit Initiative for What Works to Advance Women and Girls in the Economy (IWWAGE), unpaid work imposes a cost in form of missed opportunities for education, skill acquisition or improvement, and public participation. In 2016, Nishtha was studying in Boston, when she started building a platform that offers skill-based courses. She later named it the Hunar Online.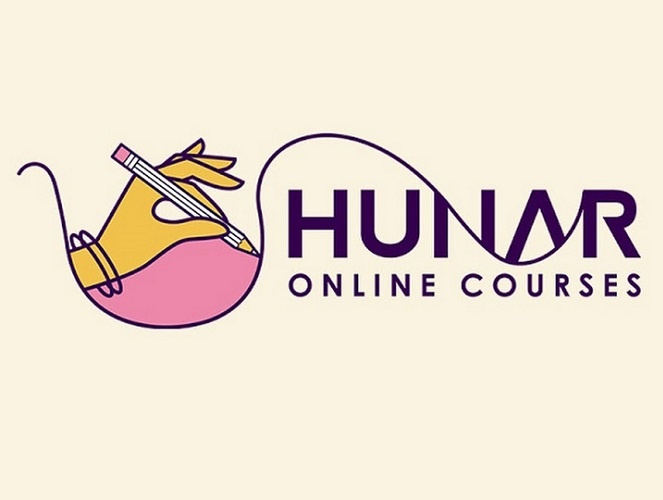 The start-up that was officially launched in 2018 offers more than 30 skill-based courses including embroidery, garment making, fabric designing, fashion illustration, jewellery designing, boutique management, and bag making etc.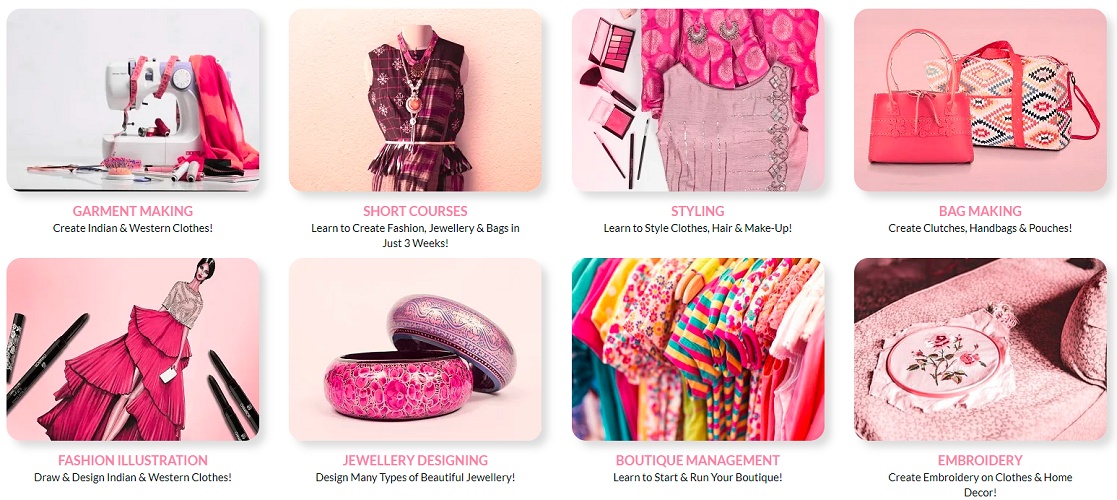 Nishtha supervised the work herself and built quality content designing the courses that benefit the homemakers. With an objective to make women financially independent, Hunar Online also helps them for a few months after the completion of the course, to build their collection and market them through its My Boutique program. Through her venture, Nishtha says that they have trained more than 60,000 paid users. While more than 4 lakh clients explore the app through free trials, the start-up has achieved 20,000 paid users by the end of the year and the mobile app has been downloaded more than 5,00,000 times. Hunar Online employs experienced curriculum designers, content creators, and professionals in post-production work involving video editing and graphic designing. These online courses are certified by NSDC and approved by Neeta Lulla, a four-time National Award-winning style fashioner who has worked on more than 300 movies in India. The courses whose fee is priced between Rs 3,000 and Rs 12,000, can be paid in two instalments.
Understanding Women, For Women:
"Homemakers are a unique audience and a lot of features are incorporated through their feedback", Nishtha says. She says that these women don't spend until they are sure. Most of the women do not make an online payment as they must request their husbands or fathers for that. To address this concern, Hunar Online gave an option to make cash payment when the women are delivered the one-time starter kit. Nishtha said, "A student opting for embroidery design will receive basic stationery containing fabrics, needle sets, motif designs, threads, and embroidery frames".
Nishtha opines that this service is great for women who have a lot going on in their busy lives as homemakers.
"The convenience of doing this from home — without having to go out, in your language, at any time that works for you — is really great for women who have a lot going on. Homemakers are one of the busiest people in our ecosystem," Nishtha says.
While there are many institutes and organisations that provide skill-based training to women and youth through physical or classroom teaching, Nishtha's online venture is the best where women can access these courses from the comfort of their home and in their chosen language. We wish Nishtha's Hunar Online reach many more women in the days to come and thanks to her for making women self-reliant.