Global Child Prodigy Award is conferred on 'Google Boy", the "Space Boy" KAUTI.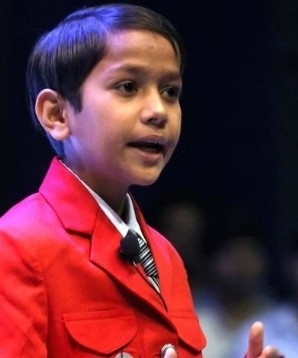 We all must have it fresh in our minds about the Indian media giving the title of "Google Boy" to a 5-year-old kid because he was quick to answer all the questions from various fields. After a while later, media has again conferred another title on this boy for his immense knowledge of Astronomy and Astrophysics. It called him the "Space Boy". This boy who has grown up into an energetic teenager now says that people are known by their efforts and deeds, not by their names. This children's day, let's revisit the super kid, Kautilya Pandit, the recipient of the Global Child Prodigy Award.
Hailing from Karnal in Haryana, India, Kautilya has two elder sisters. He goes to the G.D. Goenka School. Ever since early years of his childhood, Kautilya used to display immense curiosity in knowing and learning new things. His family discovered his zeal in learning and encouraged him, also keeping in mind, his tender age. Whatever questions he asked, his family would answer them without thinking that kids don't understand things. They would clarify his doubts every time without any second thought. Kautilya's grandfather J.K. Sharma would also help him a lot in everything that his grandson wanted to do, advise him and support him in everything. He would teach math and also shared his exceptional intelligence in all the other subjects with the child. Kautilya's father Satish Sharma, as the boy says, "is one of the most motivating people he has ever met."
The Genius Child:
The Psychology department of Kurukshetra University has taken the IQ test of Kautilya and it was 134 according to them and 154 according to the German parameters. Thus, the university gave him the title of "Genius Child". Talking about his feelings about the same, Kautilya said that he felt great about it but also says, "There are a lot of extraordinary people in the world who need to be discovered and modified. And, motivation is the necessary thing for modification. So, everyone should keep themselves motivated and confident. People should not keep their talent inside them."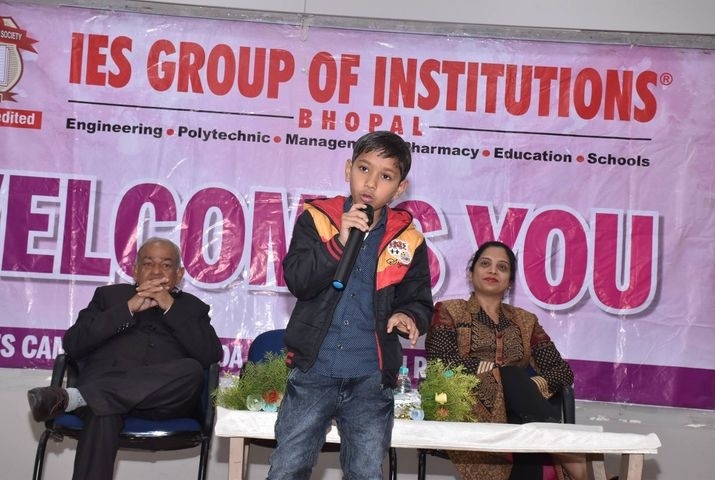 The Child Expert:
At the age of 5, Kautilya went to the popular show Kaun Banega Crorepati, not as a guest but as a contestant. Talking about his experience, he says "It was a great pleasure to interact with Mr. Amitabh Bacchan, sir. My experience with KBC was marvelous. I want to go again to the show as a participant as I am grown up now. It's one of my big dreams to participate in KBC as a contestant". When he later went to KBC at the age of 13 as the Child Expert, he amazed everyone by answering the difficult questions thereby helping the contestants win huge sums. After receiving the Global Child Prodigy Award 2020, this young boy was beyond joy for having met dignitaries on the occasion. "It is a great honor for me to be the recipient of the Global Child Prodigy Award. I met Kailash Satyarthi Ji, Dr. Kiran Bedi Ji, and many more great personalities who taught us many things. Also, all 100 kids were outstanding in their fields. So, it was just an incredible experience", he said.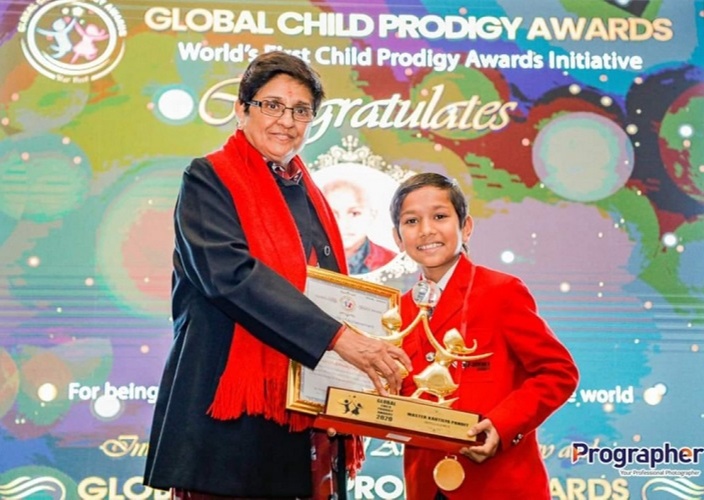 Not Special:
"It's like a normal feeling now but of course, it feels good. I like more to be called by my pet name which is 'Kauti', the short form of my name." - the child who says that he doesn't love to have any special tags for him, mentions that he wants to be a part of ISRO. "I want to do something for my nation. It is one of the platforms to do so. People are like magicians there as they do everything on significantly less budget. Scientists of ISRO are great, and I want to join them. ISRO is evolving, so India is developing", he said.
This boy, whose role model is A.P.J Kalam, wants to become an Astrophysicist and we are sure he would definitely reach there, where he wants to be. He would surely make this nation stand with pride.

Follow His Work
Must Read: Dictionary is the only competitor for this 12 YO Indian American Spell-Bee Whizz-Kid and a reality star.