My vision is blurred but not my world is bright. She finds a place on BBC's 100 Women List.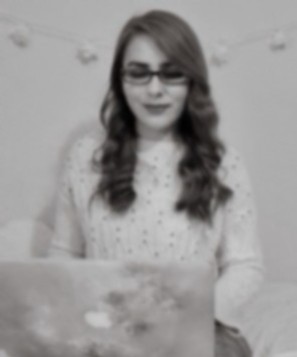 Our impairments are merely one aspect of what defines us; we have hobbies, interests, goals, and ambitions, just like everyone else, says the 22-year-old blogger whose blog is helping people with visual impairments realise their self-potential and understand that they are not alone. What is so incredible about Elin Williams that she was listed in the BBC's 100 WOMEN?
When The World Around You Blurs:
Elin was just three years old when she started to lose her sight. She was diagnosed with a condition called Retinitis Pigmentosa, a degenerative eye condition at the age of six. By the time she was 12, she was registered blind/severely sight impaired. Elin has not left with much remaining vision now and she can barely see colours, lights and shapes. She attended mainstream school and considers herself lucky enough for having gained good support all through as most of the time, work was adapted to her preferred format like large prints and then braille and then audio formats. She also had a personal assistant who attended classes along with her, take notes and read documents for her ensuring that she would perform on par with other kids at school. Elin is currently pursuing her BA Honours in Arts and Humanities. She specialises in English Language and Creative Writing with the Open University. Along with wit writing, she loves to go to concerts and her teenage years got the fashion lover out of her who researches the latest trends.
Disability To The Body But Determination To the Mind:
Being visually impaired means the world going dark with no sight of beauty or the beast. This is a punishment especially to a kid who was not born blind but has slowly lost her vision. The world she saw started melting in front of her ageing eyes. However, Elin didn't lose her cool. She continued to do whatever she did until she had a bright vision. She started playing the piano when she was a small kid. But after slowly losing sight, she didn't leave it behind. She passed the piano and harp music exams. She appeared for the GCSE and A level exams and the results allowed her to feel proud of herself.
"Just before my GCSE exams, my eyesight deteriorated rapidly – what perfect timing – and my anxiety spiked. I could no longer see the large print format my work had been adapted into previously, which meant I had to do my exams in Braille for the first time. This, of course, added extra pressure to the already stressful time. I had already learned Braille in English and Welsh, but I was also studying French. Learning Braille in French, on top of learning the language itself, felt like quite a task sometimes. But eventually, I found myself on the other side, with grades I was proud of.", says Elin.
To Share The Pain And To Give Confidence:
Elin started a blog named "My Blurred Vision" in 2015. In this blog, she started to fight her own insecurities and loneliness that emerged out of impairment. Though she has got determination and displayed immense grit to fight through her disability to reach the apex of what she is today, she faced countless moments of inferiority and fear because of her disability. To ventilate negativity out of her mind, she took refuge with writing. Writing gave her peace. In short, she used writing as her weapon to survive in her isolated dark world. The blog is her way of expression and knowingly or unknowingly, she became the light of hope and inspiration to others sailing on the same dark waters. In her blog, she writes her heart out about everything that happened to her right from childhood, her impairment, the experiences she had, her interests and how she embraced them, honest writings about everything that she felt and feared. These writings also reflected her interests in music and fashion. Eventually, this blog became a one-stop destination for all inspiration seekers. With this, she could see herself as an "impact-making" individual.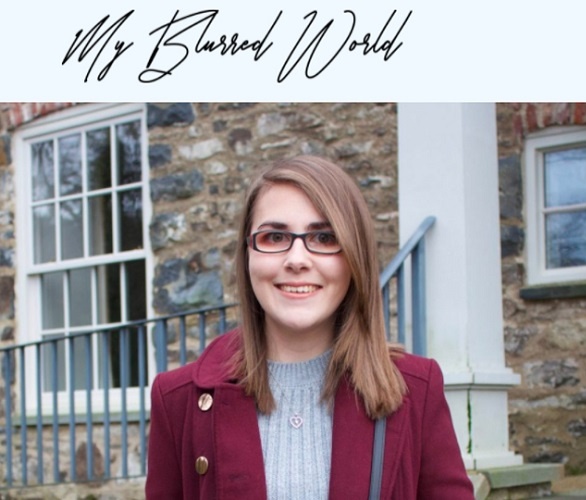 Recognition

:
Elin was named as one of the top 100 most influential disabled people in the UK in the Shaw Trust Disability Power List. She also was listed in the BBC's 100 Women for her outstanding contribution in helping people cope with disabilities and walk beyond the margins through her writings.
What if her eyes are impaired when her determination is not? Our team wishes this influential girl brighter years to come and may she refill the lives of others with light.

CheckOut Her - My Blurred Vision Blog

Follow Her Work