Get the thrill of experiencing Dolphins in Goa without torturing them.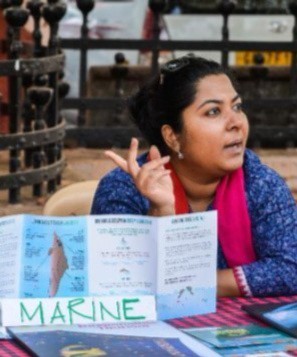 Water bodies cover 70 per cent of the Earth's crust and therefore provide an abundance of biodiversity, food, and life. More than 200,000 species are recorded, and it's believed there will be plenty more. From tiny creatures to the largest species, turquoise waters are home to an abundance of life. Tons of individuals rely explicitly or implicitly on the waters for a living. We must therefore secure and preserve our magnificent ecosystem to the fullest. Despite this, we expect that marine conservation will primarily be the responsibility of public authorities, but new businesses or private associations are unlikely to enter this arena. In essence, Terra Conscious is an innovative startup firm located in Goa, one of the most attractive tourist spots in India.
Moreover, it should be no secret to our Goa readers that the spearheading headlines of most newspaper columns emphasize Puja Mitra's efforts to protect biodiversity. Terra Conscious creator, Puja Mitra, designed the venture to have a positive social effect by promoting the preservation of dolphins. She is a rising star in the realm of marine conservation in India. Puja earned her degree from Oxford University, led a significant movement to outlaw dolphinaria in India in the year 2013, under the sponsorship of the Federation of Indian Animal Welfare Organizations, which resulted in groundbreaking regulations on the subject.
Dolphin-watching trips conducted by the organization do not emphasize adventure but instead on conservation and respect for nature. Puja has gathered strengths from her time as the Senior Program Coordinator at the WWF-India, Goa State Office to coordinate a wide-ranging, comprehensive plan to protect the ocean's flora and fauna. A valid economic arrangement requires Puja to balance the interests of the many parties involved, from the boat owners to the travellers to the marine life she strives to protect.
"Terra Conscious" in vogue as a brand...
Using Terra Conscious natural preservation-based exercises, one can blend in with the local biodiversity and habitats. The organization has effective neighbourhood networks and allows it to be as sustainable and eco-conscious as possible.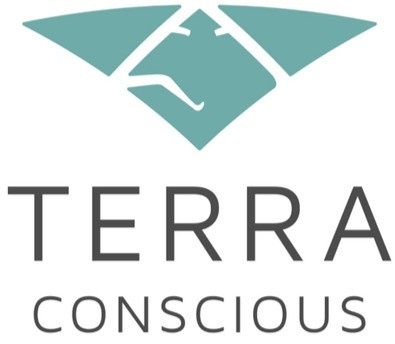 " She desires to create a name reflecting fame and action."
Puja has utilized a profoundly extraordinary way to deal with the dolphin-watching excursions, named the 'Ocean Biodiversity Experience.' Others in the industry chase dolphins at full speed with a thundering motor, surround them and even permit vacationers to go into the water with them originally introduced to make the dolphins feel anxious. In contrast, Puja has successfully provided an ethical and reasonable alternative, creating an environment where it is possible to notice dolphins in the wild than to upset them. A boat excursion with Terra Conscious can provide the opportunity to witness dolphins in their natural surroundings and learn more about these majestic creatures from a knowledgeable boat captain.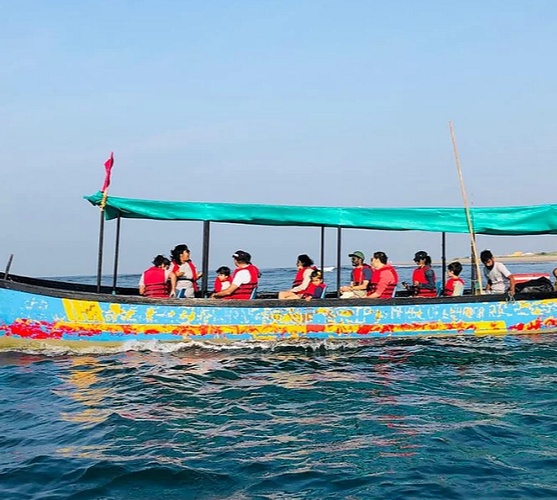 A unique perspective and achievement...
During a time of tackling the Assam Haathi Project in 2007, Puja ran into an alternate measure. She saw the human viewpoint of offering space to wild elephants. During elephant strikes in the paddy fields of rural Upper Assam, the elephants and the cultivating local community suffer. Puja exclaims! An older adult I witnessed trying to fight elephants from his tiny field was beyond the imagination. Before finishing her stay in Assam, she realized her call to the alarm was wildlife preservation. She says that regardless of whether it's Assam or Karnataka, or Goa, individuals are a big part of the scene and provide a cosy connection with their present situation. She further mentioned, "Even now, in Goa, you can see individuals casually fishing off the scaffold while riding their bikes on the way home after a long workday."
Puja gladly talks about the work done by Ocean Watch, a marine abandoning network that she has set up with help from IUCN, Drishti Marine, and the Goa Forest Department, which makes it essentially simpler for the last to react to beachfront strandings. Ocean Watcher has put together a few networks in a single year and created a shared vision to archive more than a hundred strandings along the Goan coastline alone.
TEAM Boatman
Puja's boatmen have been prepared and sharpened to combat the challenges Goa faces and the magnitude of Terra Conscious exertions. Puja has introduced ways for business administrators to change to a more moral strategy to end defective practices may be more critical than simply lobbying for its elimination. A few excursion administrators approached Puja to accept them, which is a sign that the whole local area, just like marine life, is profiting from the endeavour.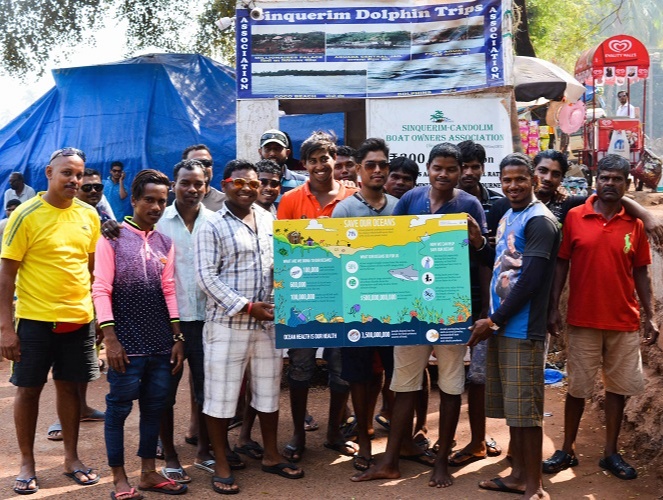 A challenge to highlight!
It is becoming prominent when activists, entrepreneurs, residents, and travel industry foundations are working together to redefine Goa's image ecologically and retell the story of Goa to highlight its spectacular excellence and the numerous ways that tourists can experience it. Puja Mitra's doable list includes something beyond imagination to replicate the project in Goa without any hassles. Since dolphin safaris currently fall under experience sports rather than nature-based guidelines, they do not permit the local outreach, training, or mindfulness programs in the local communities, therefore keeping away from the opportunity for outside edicts to direct such endeavours.
…. To readers, here's her message!
As a way to create a more grounded and healthy manner of travelling in Goa, Puja might urge voyagers to "be cautious, be aware, and be thankful to be here. For you, it might be a destination, but for others, it might be a home".

Follow Her Work

Know More About Terra Conscious